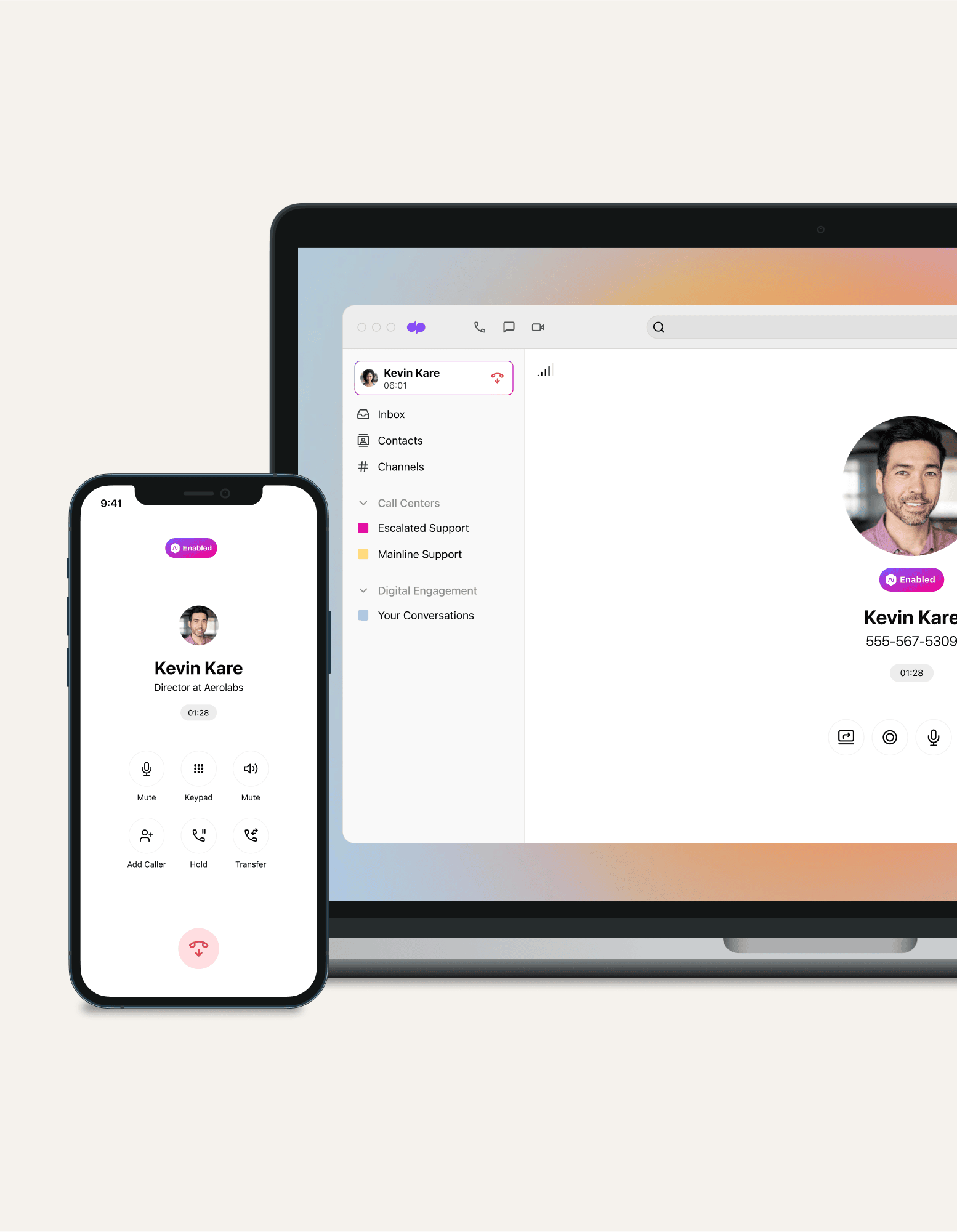 Conference call app
Dialpad lets you take your conference calls (and video meetings and instant + SMS messaging!) on the go with a beautiful, intuitively-designed mobile and desktop app that works across Mac, PC, iOS, and Android devices. Try it for free now. It takes just a few minutes to sign up, and you'll be set up with a virtual phone number too.
Sign up for a 14-day free trial!
Conference calls on the go
With an ever-growing remote workforce, there's no way around it: Our mobile devices play a huge role in our work.
With Dialpad's conference call app, both meeting organizers and attendees can easily join web conference calls from anywhere in the world on either their computers and mobile devices.
Best of all, the app is available for iOS, Android, PC, and Mac, which makes sure your entire team—and clients and prospects—are all covered, no matter what operating systems they use:

Conference call app features that are designed to make your attendees' lives easier
When you download Dialpad's desktop and mobile app, you'll be able to easily access all of the following on your computer, tablet, or cell phone:

All your conference controls
Lock the meeting, record it, and more, all from the intuitive menu bar.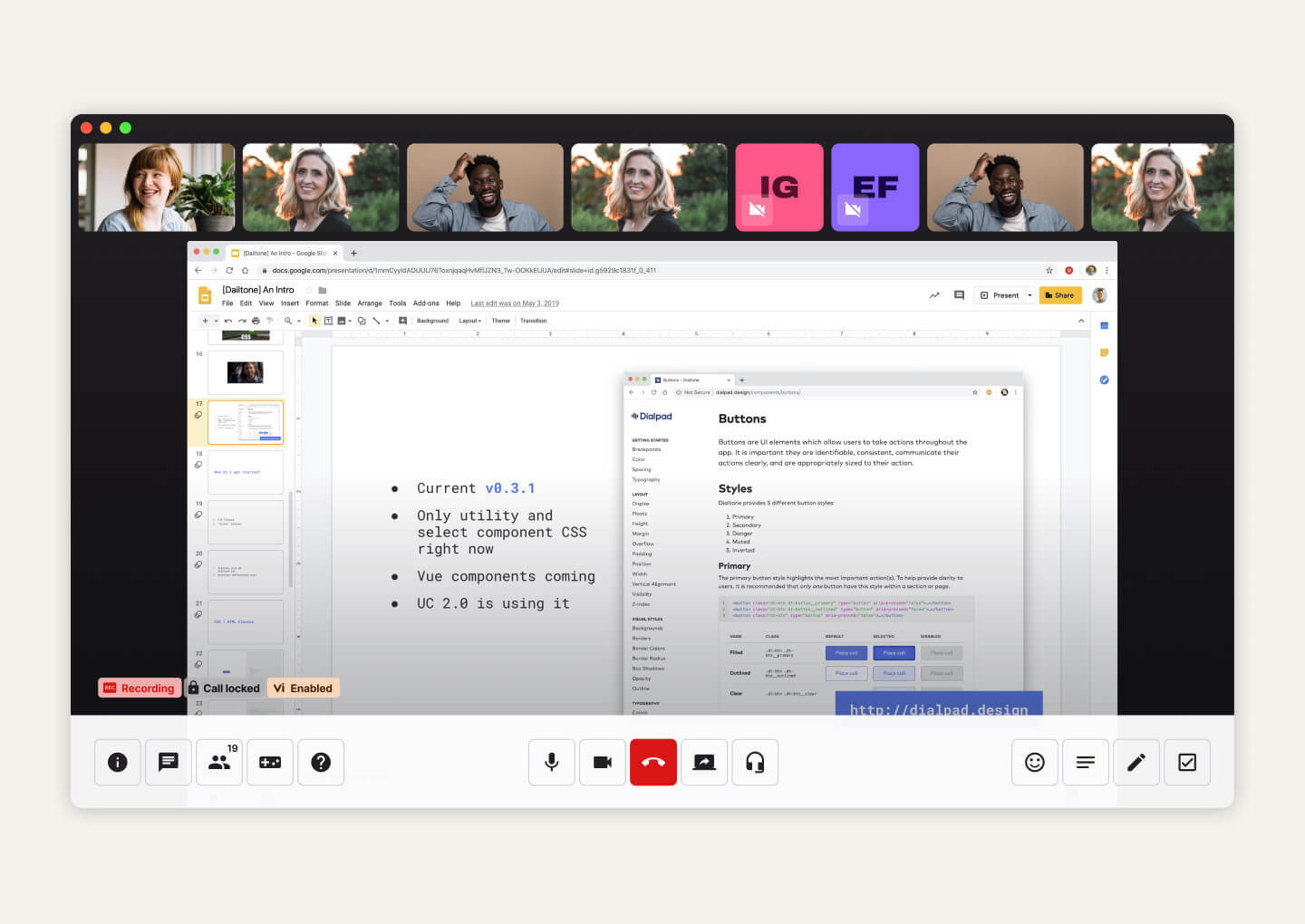 Easy screen sharing
Share your screen with just a click. Dialpad even lets you invite a guest to your screen share by sending them an SMS—no downloads needed.

Fully browser-based
Hey, not everyone wants to download an app to join your conference call. With Dialpad, they don't have to. All your clients and prospects have to do is click your meeting link to join from a web browser.
Call recordings
With Dialpad, you can record calls and see your call history and recordings, right in the app.
Work is a thing you do, not a place you go
Don't let where you're located stand in the way of you doing your most productive work.
With Dialpad's conference call app available on iOS, Android, PC, and Mac (and even on web browsers), you can easily access your conference dashboard, account details, and contacts using any desktop or mobile device—whether you're at the office or not.
Take your online meetings on the go
Dialpad's conference call services lets you easily host or join online meetings on your mobile device or laptop. Sign up for a free 14-day trial to try it out—it takes just a few minutes to get set up with a virtual business number and download the app. Or, take a self-guided tour to play around with Dialpad on your own first!