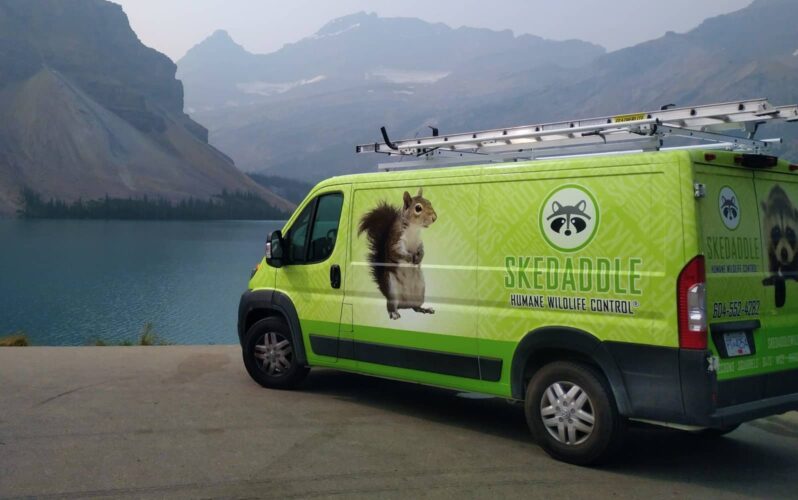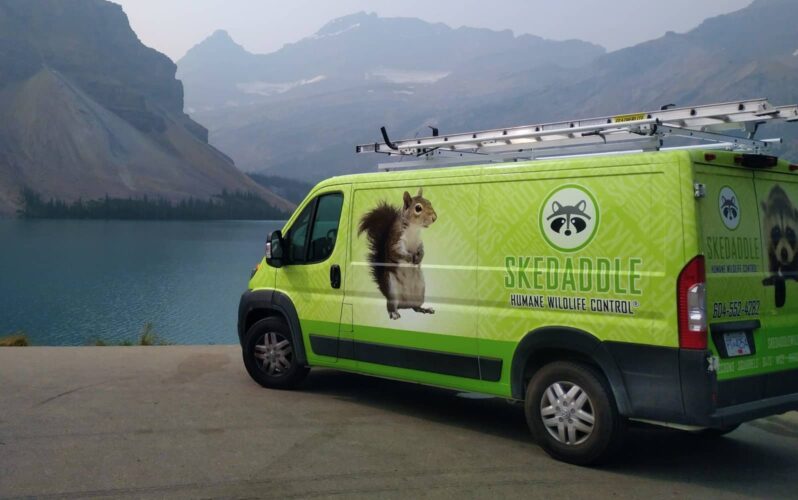 ---
For over 32 years, Skedaddle Humane Wildlife Control has helped people across Ontario (the most populated province in Canada) with their animal control needs. As they expand the franchise throughout Canada and the United States, they need a good communications platform for booking appointments and coordinating their 100+ vans on the road.
Specifically, they need something that can handle all four of their lines of business: humane wildlife control, pest control, attic restoration, and… professional Christmas light installations. (Hey, they have the equipment, might as well put it to use!)
"I'm a big believer in technology as a competitive advantage, which is why we invest in it," says Barry Dowd, Chief Operating Officer of Skedaddle Humane Wildlife Control.
So what did he do when Skedaddle's phone system—a legacy, first generation VoIP system—wasn't getting the job done?
Contact centers in minutes
Skedaddle's previous phone system was, to put it lightly, lacking. Its reporting was poor and had little in the way of analytics, it didn't integrate with Salesforce, and there was certainly no AI behind it. Perhaps worst of all was the inflexibility—it was hard to add new users or lines for new offices. And if Skedaddle was going to expand, they needed a phone system that could grow with them.
So when Barry started searching for a phone system, he looked for something that could help Skedaddle's agents and provide the flexibility they needed to grow and add new franchises.
And since Dialpad is built in the cloud, scaling is as easy as clicking a button to add a new seat. The agents just download the app, log in, and they're ready to go.
"
Adding a new user is much easier now, and I can do it myself—in the past, the provider had to provision a hardware phone.
"
Barry Dowd
Chief Operating Officer
Plus, the flexibility and scalability makes franchising all the easier. It's easy to add new locations, new phone lines, and even new contact centers. (Seriously, it just takes minutes to set up a contact center.)
"It's good to have the flexibility to operate across North America," Barry says. "We're adding new franchises this year, and it's really easy. We just add another department and it all goes to the same contact center. I can even get a local number up and running really quickly."
When Skedaddle made the switch to Dialpad, the onboarding was, in Barry's words, "very smooth." And it was just in time, because shortly after Skedaddle started using Dialpad, the COVID pandemic began, and suddenly everyone had to start working from home.
"Work from (literally) anywhere"
When Skedaddle had to start working from home, how did the team handle the transition? "We all just picked up our computers and went home," says Barry.
Fun fact: Dialpad works on pretty much any device, from Macs to PCs to Android phones and iPhones. You can even use it on a web browser if you don't want to download the app.
"I still haven't left my basement," Barry jokes, before adding: "Though I'm about to go back to the office next week."
Actually, he did spend a bit of time out of the basement, when his wife's job took them on a working vacation across the ocean. You'd think being out on the open seas, with no cell phone towers in sight, would make it harder to stay connected, but that wasn't the case at all.
"
I just spent five weeks on a cruise ship, and I used Dialpad the whole time to answer phones. Even on the ocean, it worked well. With Dialpad, I can work anywhere with an Internet connection.
"
Barry Dowd
Chief Operating Officer
Built-in analytics to help with… Species tracking?
Not only can Skedaddle's contact center agents work from anywhere, they also have new insights into their calls. While the old phone system had next to nothing in the way of analytics, Dialpad's analytics can break down calls by agent or even keywords:
"We get calls for a number of different wildlife species and insects," Barry explains. "We can pull the data and see how many people are calling for raccoons, or bats, or squirrels, or ants, or mice and make reports based on the keywords they use."
In fact, Dialpad can track any keywords or phrases that you want—all you have to do is create a "Custom Moment" and choose what terms you want to track:
On top of that, Dialpad gives Skedaddle's team insights into calls as they happen. "Dialpad's call escalation and score cards are great for training and coaching," says Barry. Managers can hop in on calls the moment they're needed, and they can use the same features to help train new agents by letting them listen in and see experienced agents in action.

Taking the stress out of meetings (even if you miss one)
While Skedaddle primarily uses Dialpad for booking appointments and as a contact center for its franchisees, they also use it for meetings. When the meetings start, attendees can join in from a single click—no need to enter codes, download anything, or jump through any hoops.
During the meetings, Dialpad's artificial intelligence automatically transcribes the call, makes note of action items, and even saves interesting questions for later. (And if they ever feel the need, meeting attendees can use extra features like "buzzword bingo" and emoji reactions to keep everyone engaged.)
And because they can record meetings, their teammates can access the recording afterward and send it to anyone who missed it.
"
Dialpad Meetings is very helpful for us. We can record the conferences, then share the recordings with people that couldn't attend and use them for future training.
"
Barry Dowd
Chief Operating Officer
Now, Skedaddle has the mobility to work from anywhere, the scalability to add new franchisees and locations, and the analytics and meeting tools to get the most from every call. Business is looking up, and it's ready to grow.
"Someone buying a franchise can walk in, and the communications platform is turnkey and scalable—that's another reason why we went with Dialpad," Barry says. "We have plans for 100 new locations in the next five to ten years, and as we start scaling, it's comforting to know that Dialpad can handle that volume."
Take Dialpad for a spin
Sign up for a 14-day free trial to get phone calls, video meetings, and instant + SMS/MMS messaging in one place. It takes just a few minutes to get started, and you'll be set up with a virtual phone number too!