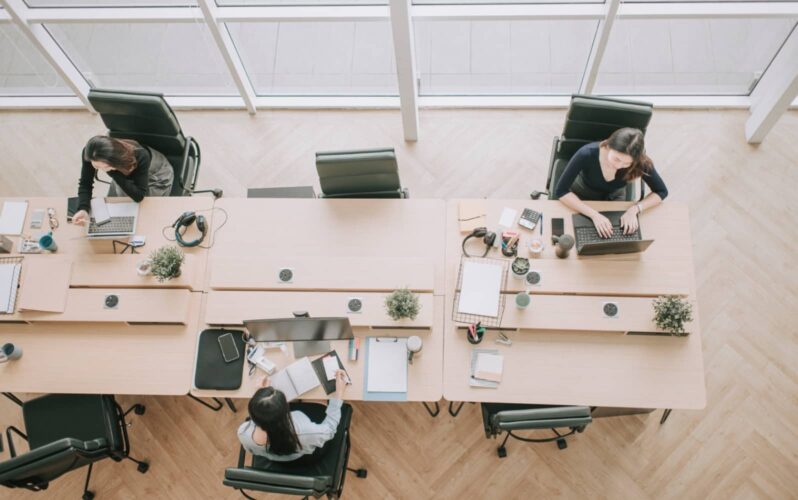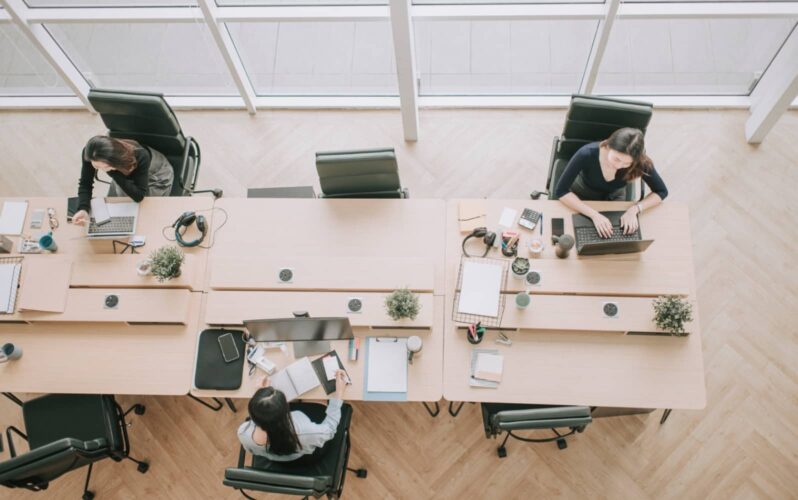 ---
As the world grows faster and more connected, customers expect service to be just as fast (which isn't to say they're all impatient, but let's be real, some of them can be). PagerDuty helps with that by providing on-call management, incident response, and analytics to pinpoint and address issues like outages or concerns that should be addressed in real-time.
With five global offices, reaching from North America to England to Australia, PagerDuty's teams were in need of a cloud phone system that could let them stay connected with employees and customers around the world.
In spite of that, PagerDuty didn't have a phone system. Instead, they provided monthly credit for their employees' phone bills, and while not having to pay as much per month is nice for the employees, it's not the best for keeping teams connected.
Plus, having a business phone number separate from a personal phone number is important for maintaining a good work-life balance. Can't really do that when you're just making calls directly from your cell phone.
So what's a company to do when they need a business VoIP phone system, but everyone is used to using their personal devices? Perhaps a cloud-based system that can be used across devices and easily spin up a virtual phone number for each employee would be the answer to their problems…
Paging Dialpad: Zero training needed
When PagerDuty decided on Dialpad, they had no idea just how easy it would be to implement. The rollout was as easy as downloading an app—because that's literally all it took for PagerDuty's teams to get started.
"I had zero training on it," said Jeremy Einhorn, Enterprise Account Manager at PagerDuty. "Just day one, one of the apps that was provisioned was Dialpad… so I downloaded the app, logged in, and it was very straightforward—it basically worked like my iPhone, so that was nice. And it's helped me circumvent long distance charges, so that's been phenomenal."

Everyone at PagerDuty was already used to using their personal devices for work, but Dialpad made it even easier. Now they don't have to give out personal numbers, because they can make and receive calls from their personal device but using a business phone number. This means no more having to worry about getting business calls during vacations, and no more having to bill the company for long distance charges on business calls.

"I like the seamless nature of being able to use my cell phone via the mobile app. The app is fantastic."
Jeremy Einhorn | Enterprise Account Manager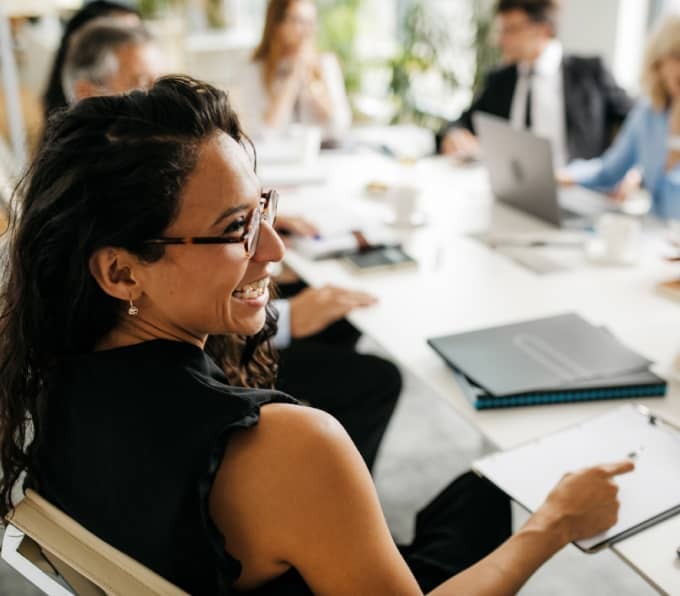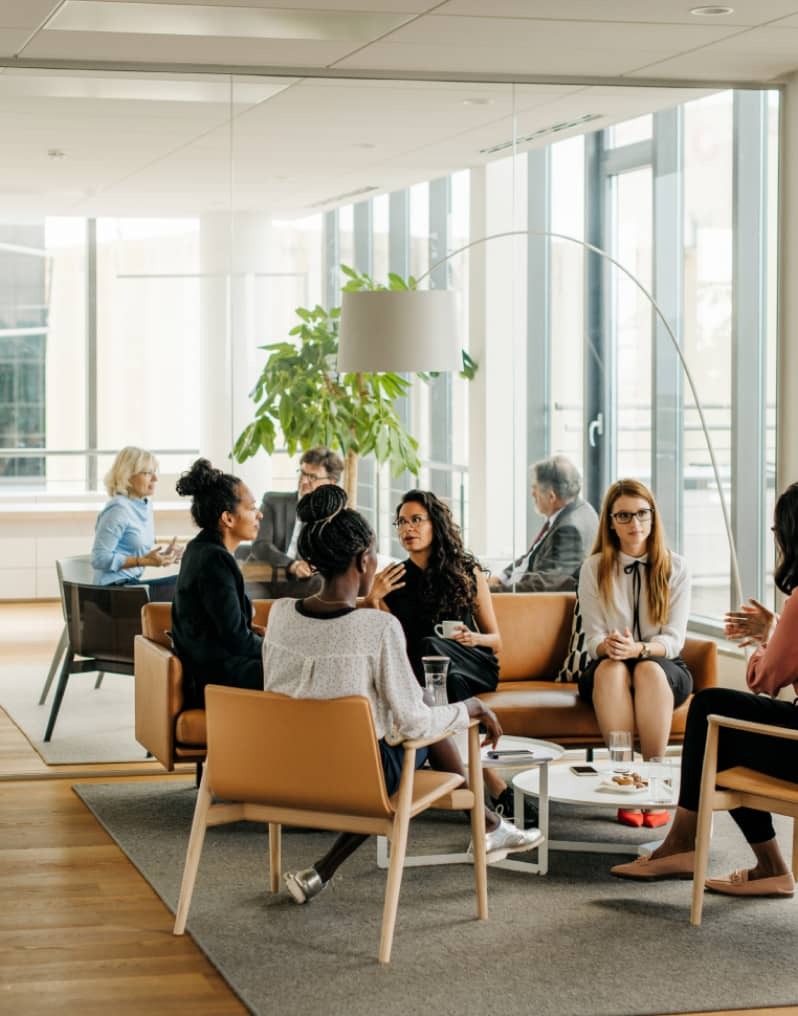 "I like the seamless nature of being able to use my cell phone via the mobile app. The app is fantastic."
Jeremy Einhorn | Enterprise Account Manager
Work from anywhere (even the couch)

Now, employees at PagerDuty are embracing the Bring Your Own Device (BYOD) workstyle.
When anyone receives a call on their business number, the Dialpad app will ring and it works, well, just like a phone call should. At the same time, the calls now include Dialpad Ai, which transcribes calls and video conferences—in real time.

According to Jeremy, PagerDuty's customers prefer texting over calling or email, and Dialpad's SMS messaging makes that easy too. Just like with the phone calls, Dialpad lets users send and receive messages on their business number, whether they're logged in on their mobile app, desktop app, or web browser.
"
When I'm trying to text customers and follow up with them, a lot of the time I'm using Dialpad. With emails, you're just lost in an ocean. Phone calls? No one likes getting cold calls in the middle of the day. Text is really easy—you can get back to someone while sitting on the couch. So I find it's also a really good step for me if I'm in a text relationship with a customer. It means we're working on something.
"
Jeremy Einhorn
Enterprise Account Manager
Now, communication is so much easier for everyone at PagerDuty. They can communicate with each other across locations and with customers around the world, without having to worry about using their personal numbers or building up those pesky long distance charges. Plus: they have access to amazing tools like Dialpad's video calling and built-in AI to make work even easier.
Whether they're calling, texting, or just making sure they're available when needed, PagerDuty's employees have been enjoying every moment of Dialpad.
"
It works. It's good. It does the job with calls. It's so seamless, it feels just like I'm using my regular phone, and that's great.
"
Jeremy Einhorn
Enterprise Account Manager
PagerDuty works from anywhere with Dialpad
And your teams can, too
Do you have global offices to connect? Leave expensive legacy systems with extensive downtimes behind. Try Dialpad's 14-day free trial and see how well it works.

Take Dialpad for a spin
Sign up for a 14-day free trial to get phone calls, video meetings, and instant + SMS/MMS messaging in one place. It takes just a few minutes to get started, and you'll be set up with a virtual phone number too!