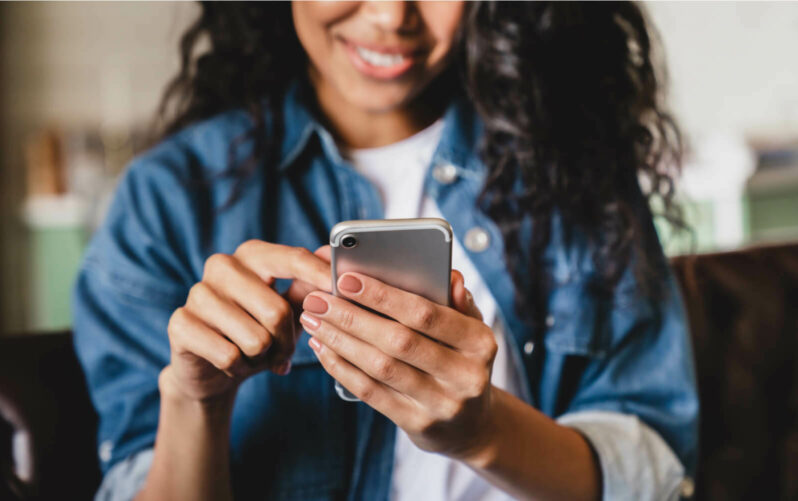 ---
As one of the world's largest multinational mobile telecommunications companies and the first global operator to launch commercial 5G services in Qatar, Ooredoo operates in 10 countries across the Middle East, North Africa, and Southeast Asia today.
With 15,000+ employees serving over 121 million personal and business customers worldwide, providing a consistently excellent customer experience is critical to Ooredoo's success. But, their previous chat platform wasn't working well for them—customers weren't using it enough, which meant customers weren't receiving the support they needed.
Raffi Tokmakjian, Digital Channel Director at Ooredoo Kuwait, leads digital sales, digital care, and other customer-facing digital interactions. Essentially, Raffi is in charge of the digitization of Ooredoo's customer service.
Raffi shares, "The challenge was making everyone [at Ooredeoo] understand that digital is next. We had to shift our focus toward online operations, like social care through social media, our bill payments and purchases, and our call contact center to the mobile app and website service. The biggest challenge was shifting traffic from retail sales to ecommerce."
That's where Dialpad's Ai-powered digital engagement platform came in.
Creating a fully integrated, omnichannel customer experience
For Ooredoo, COVID really accelerated their digital transformation because they found that their customers started embracing digital more and more. "In this region, we had full lockdowns, and everything shifted online. We were lucky that most of our platforms were ready to take on the challenge," says Raffi.
"We had a standalone online chat platform which wasn't bringing us much traffic, and [we couldn't] get all our employees to answer customer queries independently from the contact chat center system. Dialpad gave us an opportunity to integrate everything with our contact center system."
Dialpad has also helped to free up Ooredoo's agents' time, which also improves customer satisfaction.
"Compared to traditional, inbound IVR, a single digital agent can serve up to 4 interactions comfortably vs. a call center that can only handle 1 call at a time. That solves a lot of issues for us—wait times are shorter, and serving times are faster."
Raffi continues, "An agent uses a single interface to manage all the tickets coming in. An agent can handle Facebook, WhatsApp, and other online chats in a single window. That's a great thing that helps improve our SLA levels. Online channels just have better satisfaction levels."
Open APIs for seamless integrations
Not only did Dialpad make it easy for Raffi to migrate Ooredoo's call center online, it also unlocked the team's ability to serve customers on the digital channels they preferred:
"Our call center shifted towards supporting customers via online chat like WhatsApp and social media channels," says Raffi. "Dialpad has a very open API that can do lots of integrations. and integrate everything into our customer care and contact center. Everyone was confident using Dialpad because of this."
Digital engagement channels increased online interactions from 0.4% to 34–37%
Thanks to Ooredoo's newfound digital customer service powers, the team was able to deliver an omnichannel experience at scale, drastically increasing its volume of online customer interactions.
"Before Dialpad came in, around 0.4% of monthly inbound customer interactions came through our standalone online chat platform," says Raffi. "Today, 34 to 37% are coming in online through WhatsApp, Facebook Messenger, Twitter Direct Messaging, and Instagram Direct Messaging."
And that's not the only major challenge that Dialpad helped Ooredoo solve.
A new way of serving customers with data-only SIM cards
With Dialpad, Ooredoo was now able to serve a group of customers that previously couldn't contact their support team at all.
"Some customers have SIM cards with data only. These customers don't have the capability to call us—their SIM cards have no voice calls," says Raffi. "When we enabled WhatsApp chat, Facebook Messenger, etcetera, we started receiving new traffic to our customer care that [we didn't have before]."
This way, Ooredoo's retail teams could focus on helping in-store customers, instead of spending time answering questions from data-only customers—who often had to come in-person to stores to receive customer support.
"Today, our branches don't serve data-only customers with queries. Instead, they direct customers to online platforms like WhatsApp, or our call center."
Not only did Dialpad enable Ooredoo's customers with data-only SIM cards to contact its customer support team more easily, but it also helped Ooredoo's retail teams focus on serving in-store customers.
Improving customer satisfaction with conversational AI
Now that Ooredoo has seen such a massive improvement in their digital customer engagement, they have plans to free up their agents' time further and improve customer satisfaction with conversational AI.
"We're at a stage where we want to start leveraging the chatbots feature properly," says Raffi. "For example, we have customers come to us trying to pay a bill... Having a chatbot would help resolve and deflect these inquiries automatically."
This way, Ooredoo's agents will be free to handle issues that actually require a person to help. "The more chatbots can absorb inbound interactions, the more our agents can handle outbound interactions. We want to utilize our skilled resources for other activities rather than receiving calls."
Looking ahead: Shifting 70% of customer interactions online
Although Ooredoo has seen excellent improvements in online customer interaction ratios (34-37%), the team plans to shift even more customer interactions online.
"We're aiming to shift 70% of interactions to online. That might take 2 years, with slow steps. The more confidence we give our customers [about our online channels], the more they will shift their interactions online," Raffi explains.
"We also want to provide more chat channels, like Apple Business. The more [online] channels we provide, the more [online] traffic we absorb, the more online traffic we'll receive," Raffi tells us.
We're excited to see how Ooredoo continues to scale its online customer interactions with Dialpad!
Engage customers
on every channel
Book a personal walkthrough of Dialpad Ai Contact Center, or take a self-guided interactive tour of the app first!