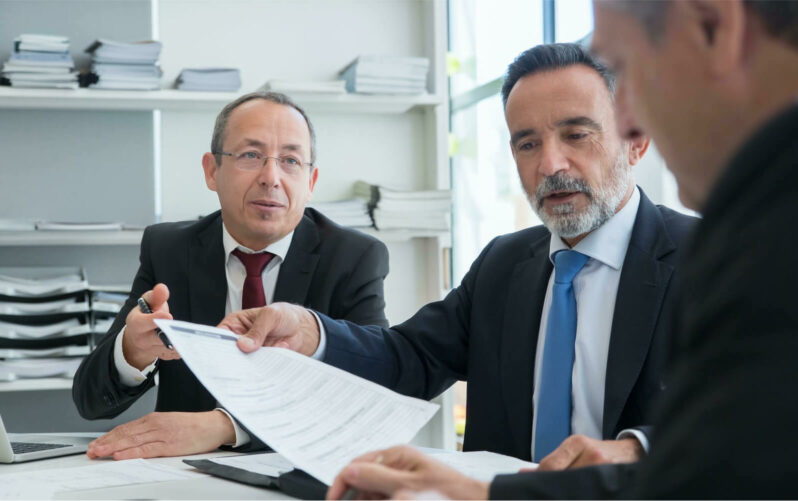 Segment
Industry
Integrations
---
For this association of lawyers and law students, one of its major functions is to create and maintain the code of ethical standards for lawyers.
With over 1,000 phone lines across offices worldwide, providing flexible and efficient member support is critical to the team's success.
But, their previous on-prem phone system wasn't working well for them—it was costly, time-consuming, difficult to use, and most importantly, didn't work in a remote-first environment. It was time to look for a new voice and contact center solution that could grow with their organization in a remote, post-pandemic world.
That task fell to their Director of Technology Operations.
"Our on-prem solution was hindering us from working remotely"
Although their Director of Technology Operations evaluated other industry leaders, with the help of his technology consultant, he chose Dialpad Ai Contact Center for several reasons: cost, features, and ease of use. "We couldn't work remotely during the pandemic and there was a significant cost associated with our on-prem solution. We wanted something more flexible and cost-effective," he says.
Out of all the competing enterprise voice and contact center solutions considered, the team chose Dialpad to serve the organization's global offices across the United States, Africa, Asia, and South America.
"We needed a flexible solution to accommodate all our needs. Before Dialpad, our on-prem voice solution consisted of different phone solutions at each location. We wanted one unified phone solution."
While the association's on-prem solution might have worked pre-pandemic, the shift to remote work meant they needed to pivot to a voice and contact solution that enabled their service center team in particular to be more mobile.
"The flexibility of Dialpad's app and having the app on laptops mean that our team is less tied down to a particular office."
"We're saving more than 3 hours a week using Dialpad Ai"
With Dialpad Ai automating many tasks that previously took weeks to complete, the legal association has saved quite a bit of time. "Managing their own accounts, setting out-of-office modes, automating SMS replies, and rerouting calls to another person by just clicking a button—all that has made it easier on our users," says their Director of Technology Operations.
"These changes used to take up lots of time and money. That's no longer the case."
Expanding and adjusting call flows, and adding new users can all be done with just a few clicks from the online dashboard:
"With our on-prem solution, when we wanted to make a change in a call flow, we would have to hire a developer to make the change. This involved writing, developing, and implementing the code. We can make those changes in seconds now."
Improving productivity and serving customers better with contact center analytics
Dialpad's Ai Contact Center also provides valuable insights into call quality, call volume, call duration, and overall team performance for the association's service center. As a large service center with over 1,000 phone lines, these contact center analytics are essential in determining how agents perform on calls.
"We didn't have visibility into call analytics before," says the Director. "The visibility is helpful to our team. Our agents use the dashboard to keep them informed of daily call activity and statuses of other agents, so they can measure their own performance against others."
The service center team also relies on Call Journey to analyze calls and improve agent performance and productivity:
With real-time transcriptions, the service center team can easily locate calls, search for certain keywords mentioned in calls, pick out keywords that keep coming up on calls, and use them to train agents how to answer these questions more effectively:
What's next: Integrating Dialpad into other existing applications
Now that the legal association has successfully shifted to a cloud-based solution that lets their team work flexibly and remotely, the team is looking to implement more Dialpad integrations into their workflow.
In particular, the Dialpad + Playvox integration would help the service center team seamlessly sync agent data with engagement activity to optimize scheduling and call quality. Workforce Engagement Management (WEM) also improves real-time agent forecasting and scheduling, reducing attrition, improving efficiency and boosting customer loyalty and retention.
We can't wait to see how the team continues to implement more Dialpad features and integrations to help their team save more time, improve productivity, and serve their members better!
Managing a legal
association?
See how you can use Dialpad Ai Contact Center to provide better service and uncover more conversational insights. Book a demo, or take a self-guided interactive tour of the app first!