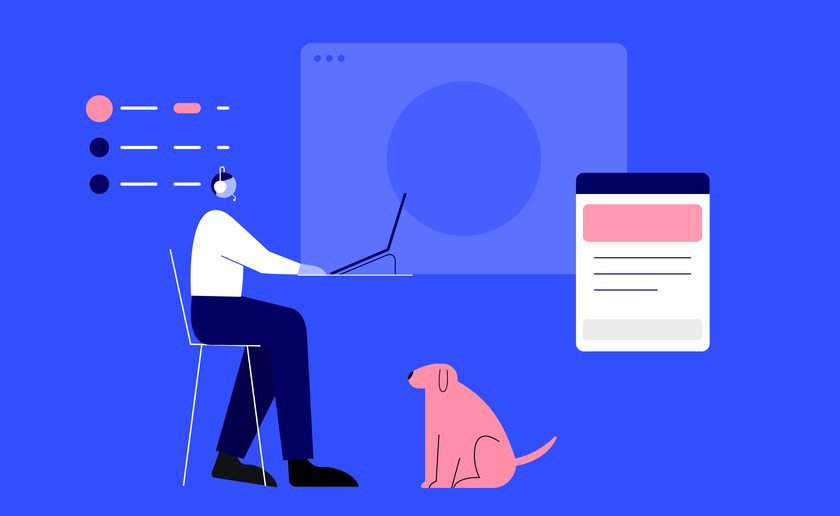 July 09, 2020
Contact center communications can make or break your company's relationships with customers.
Those decision-making moments happen every day in your contact center. No matter how many conversations your agents have, each one leaves a lasting impression.
You don't want to leave anything to chance when it comes to the quality of your service calls, but you also can't be everywhere at once. That's why it's important to have artificial intelligence, or AI, embedded in your contact center system.
AI can enhance every process and interaction in your call center, from the most routine support calls to the kinds of complaints that need rapid escalation. Here are four of the most important benefits of incorporating AI into your contact center.
1. AI Can Tell You What Customers Are Feeling
AI can't read anyone's mind, but it can pick up on someone's emotional state based on the words they're using. With tools like Dialpad's Live Sentiment Analysis, Voice Intelligence™ technology flags words that indicate a potential problem with a call.
Dialpad's Live Sentiment Analysis listens to the conversation between the customer or prospect and the contact center agent. By identifying specific words that indicate frustration, it shows in real-time whether customers are having positive, neutral, or negative experiences.
Agents can see the analysis for the calls that they're on, while managers can "listen in" on a live call. The system displays an alert when a call needs the manager to step in and redirect. Fewer calls get lost due to customer frustration, and more customers end up with a positive impression of the company.
Why Do You Need It?
No contact center manager can listen to every call verbatim, and agents don't always have the time or resources to alert a manager when a discussion is taking a turn for the worse. With AI, managers get a quick view of whether callers are happy or unhappy.
If Voice Intelligence™ picks up on frustration or anger from a customer, it signals for the manager to keep an eye (or an ear) on things. Not every unhappy customer will need intervention, so Live Sentiment Analysis by Dialpad distinguishes between a call that could be going better and one that will likely end badly if it doesn't get redirected. This helps managers to use their time effectively, both in terms of supporting agents and addressing customer issues.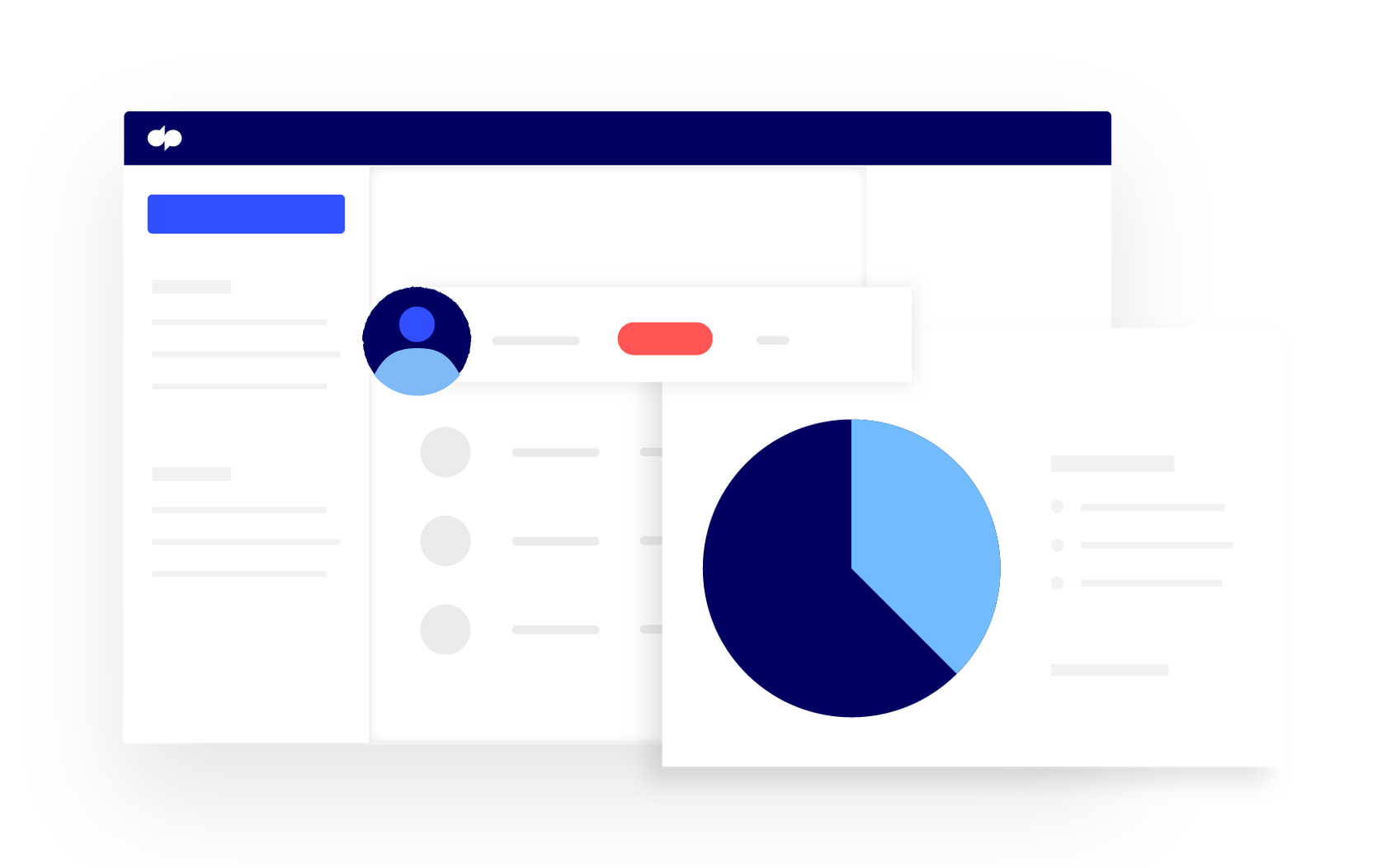 2. AI Empowers Real-Time Coaching
Contact center managers know that callers' moods aren't black and white. Customers are neither always elated nor in constant need of immediate manager input; similarly, prospects fall anywhere along the spectrum from completely sold to deeply objecting.
There are very real grey areas where the customer is dissatisfied or the prospect is dithering. At these junctures, the agent may be struggling, but they can still fix the situation or make the sale if they find the right talking point. These are the moments when coaching helps.
Contact center managers work hard to provide the right coaching at the right time, but again, no manager can be everywhere at once. When a manager isn't available to help an agent on a live call, Dialpad's Live Coach powered by AI steps in with real-time recommendations and speech coaching to advise the agent on exactly what to say.
Another onboarding challenge is making sure that every agent has the information they need to solve customer issues as they appear. Managers do their best to prepare agents for every possible situation, but no one has a perfect memory and no one can predict every situation. Dialpad's Real-Time Assist, a pop-up information solution, can help.
The AI in Real-Time Assist picks up on when an agent needs a particular suggestion or point of data. For example, if a new agent is struggling to coach a customer through a particular fix, Real-Time Assist shows the steps of the process. Alternatively, in a sales situation, it can show important product information and even information about competitors.
Why Do You Need It?
Coaching and support can go a long way toward contact center staff retention—and that's a big deal in an industry with such high turnover. Contact centers tend to see a churn rate of 30% to 40%, and that rate of staff departure can cost a company up to $12,000 per departing staff member.
With embedded AI as part of your contact center system, you can ensure that your agents are getting the support that they need without managers hovering over everyone's shoulders. With this solution, managers don't have to break into a call and resolve the problem for the agent. Instead, AI gives them a hands-on lesson in problem resolution.
Real-time coaching is for new and experienced agents alike. More experienced agents get practical and efficient skill brush-ups in the context of an ordinary workday, and managers don't have to take them out of the conversation to do it. For newly hired agents, real-time coaching can decrease the stress of having to "fly solo" in resolving customer concerns.
By providing real-time assistance to newer hires through Dialpad Ai Contact Center, one enterprise software company was able to cut ramp-up time in half from a month to two weeks. New agents were more productive, the coaching process was more effective, and customers were more satisfied.
No agent, no matter how experienced, can memorize every detail they need to serve customers effectively. With Real-Time Assist, you can rest assured knowing that every agent has access to the information they need to provide top-quality service. It pops up only when it's needed, making it helpful without being intrusive.
Real-time assistance also helps to prevent unnecessary holds, which HubSpot Research cites as the most frustrating aspect of the support process for customers. When agents don't have to go searching for information, they can stay connected with customers and keep the flow of the support conversation going. This goes a long way toward maintaining goodwill.
3. AI Makes Past Calls Work for You
If you want to provide every customer with top-quality service, you must be able to follow up on calls and refer back to the content of a past conversation. Traditional transcripts can get you part of the way there, but it's always difficult to wade through irrelevant recordings to find what you want.
AI changes that. With Call Summary by Dialpad, agents and managers get access to a full transcript with timestamps as well as a record of important customer sentiments, insights, and action items extracted from the call.

Why Do You Need It?
Agents should be able to give a customer their full attention throughout a service call. Call Summary ensures that the agent doesn't have to distract themselves by writing down reminders or next steps like "Call customer tomorrow," or "Customer wants to know about Product X."
Voice Intelligence™ records this information automatically, while also allowing the agent to select and save important snippets of the call. With Call Summary, agents can easily refer back to a call without wasting time navigating non-notated transcripts.
4. AI Learns from Experience
As your contact center agents build experience working with customers and prospects, they get better at their jobs. They learn how to respond to objections and complaints, develop in-depth knowledge about your products and services, and discover that certain ways of phrasing an answer will get a more positive response.
With embedded AI, you can expect that same kind of evolution from your system. Dialpad includes machine learning capabilities as an integral part of its Voice Intelligence™ system so the more you use it, the more it learns.
Your transcripts become more accurate and the system gets better at picking up on important elements of conversation. In time, the AI will learn to pick up on conversational details that you might otherwise miss, so your call records and real-time assistance are more useful.
Why Do You Need It?
When your system doesn't grow with you, you're always limited in what you can do. Embedded AI lets your technology grow with your team, exponentially increasing their ability to provide top-quality service.
More accurate AI means you can close more sales, address customer complaints faster, and provide informed service with every call. In today's service-oriented world, that translates directly to greater revenue potential.

---

Get Started with Dialpad Ai Contact Center
Ready to start offering a smarter service experience and get more loyal customers? Contact Dialpad today to schedule a demo of our contact center software. Our agents are waiting to show you Voice Intelligence™ in action.