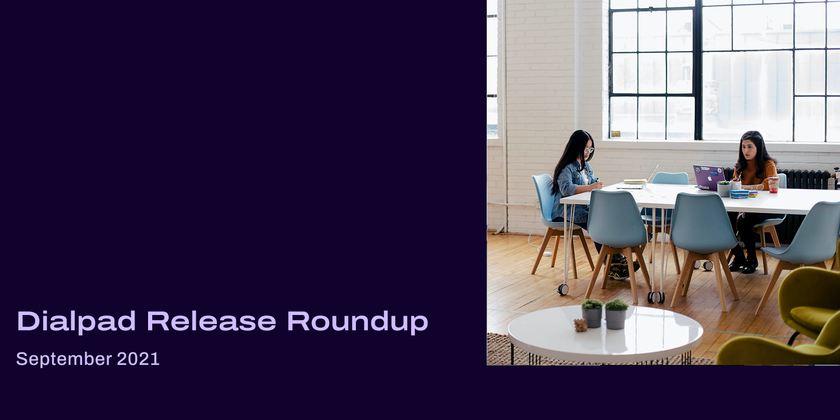 October 04, 2021
🎉 It's that time again! Let's take a closer look at the latest batch of features released on the Dialpad platform in September:
Enhanced SMS opt-out experience
No matter how excellent your product, service, or marketing is, there will always be someone who doesn't want to receive business text messages. So It's important to make opt-out easy and keep customer satisfaction high.
Dialpad's opt-out keywords let you be confident your messages are wanted, sent with the recipient's consent, compliant with communications guidelines, and not flagged as spam. Whether your customers, prospects, and contacts don't want messages, do want messages, or just looking for some support, it just takes a single word response!
STOP means they no longer wish to receive messages
UNSTOP lets them quickly change their mind and start receiving messages again
HELP: sends them the information they need to get support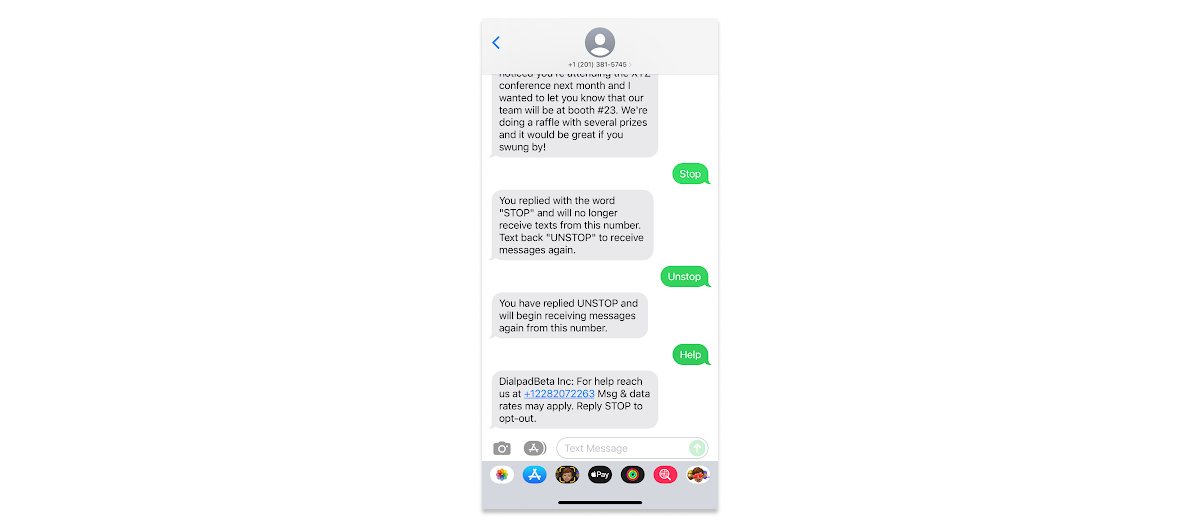 Dialpad's SMS traffic is considered as Application-to-Person (A2P) messaging. All A2P messages originating from our platform must comply with the Telephone Consumer Protection Act, which requires recipients have the ability to opt-out/into business SMS messages. This feature gives recipients more control and allows senders to comply with industry standards around SMS spam prevention.
Click-to-text in Dialpad's Salesforce CTI
The Dialpad for Salesforce integration just keeps getting better!
Optimized for both Sales Cloud and Service Cloud, Diaplad for Salesforce helps your teams create better relationships and drive more sales.
Dialpad's Salesforce CTI supports both calling and texting. In this latest update, we've made it easier than ever to stay engaged, effective, and efficient within Salesforce. With our click-to-text functionality, all you do is click on a number, and you'll instantly have both calling and texting options: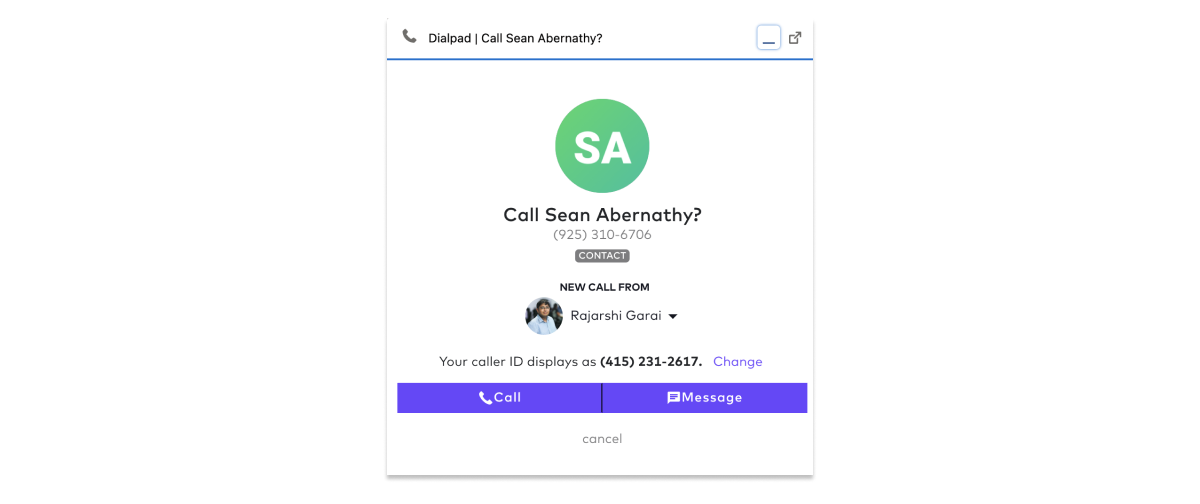 Dialpad breaks down company silos with seamless connectivity—with both calling and texting inside Salesforce, it delivers more engaging experiences and improves agent productivity. Optimized for both Sales Cloud and Service Cloud, Dialpad for Salesforce helps your teams create better relationships and drive more sales. Learn more about computer telephony integrations.

🌟 In case you missed it… Salesforce Edition
The Dialpad for Salesforce integration has gone through many changes over the last year, with a ton of features and functionality added. Some key ones include:
- Dialpad Powerdialer for Salesforce: Allows sales managers to quickly set up lists and enable agents to dial through these lists automatically without the time-consuming task of bringing up each record.
- Salesforce High-Velocity Sales integration: Can improve agent productivity by allowing calls to be triggered from a cadence and marking call tasks as complete after the call.
- Custom objects and logging integration: Links calls with custom objects, information unique to an organization or industry while accurately logging against the account or contact record.
- Connect Dialpad to Salesforce sandboxes: Establishes a Salesforce sandbox instance in Dialpad, enabling users to test Salesforce integration features in a trial environment before rolling out to a production instance.
- Salesforce omnichannel integration: Automatically updates an agent's status when on a call.