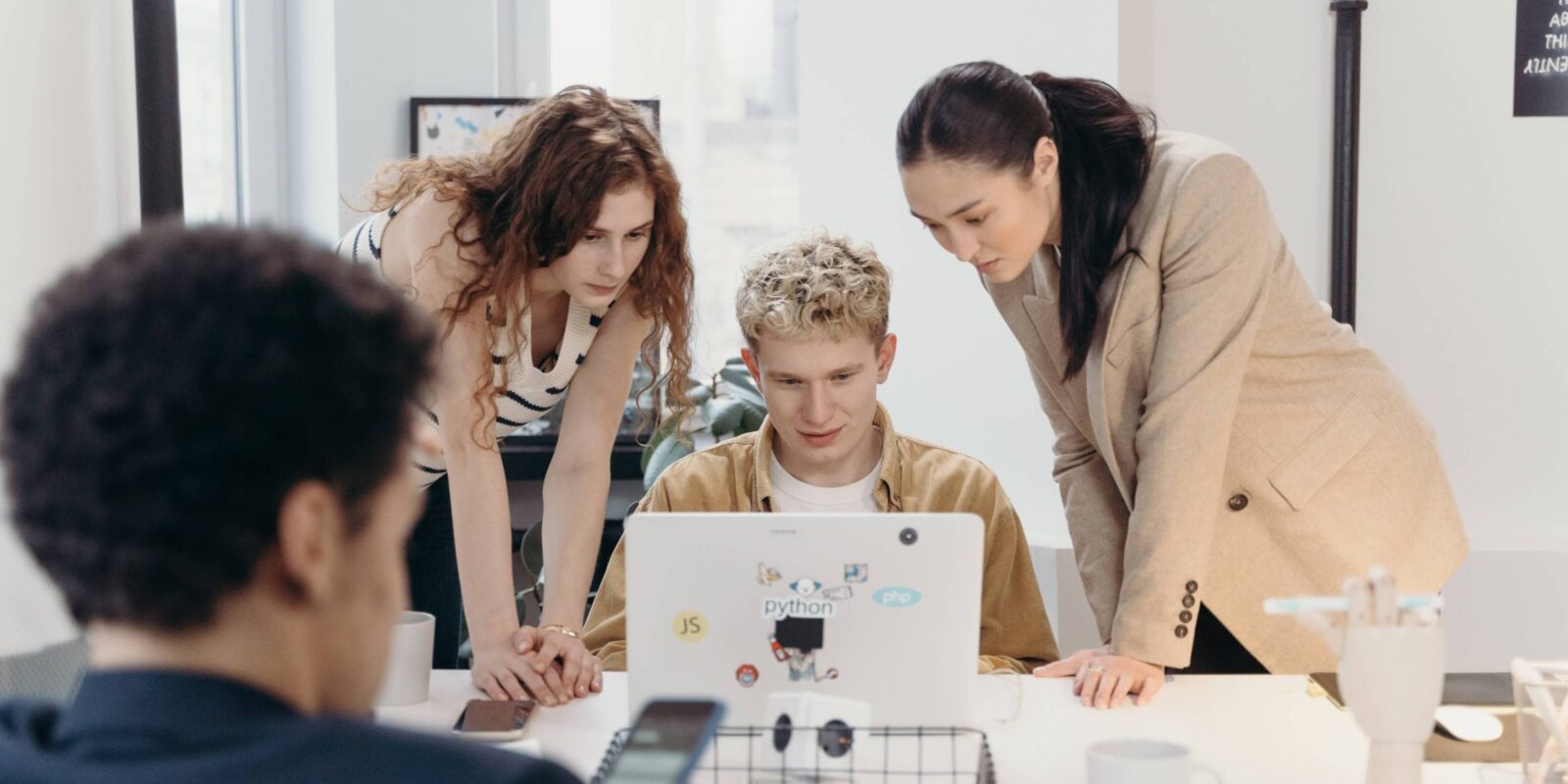 Scaling with Dialpad: The Startup Guide
With hundreds of startups in our program, we've seen many companies leverage Dialpad through growth. The Dialpad for Startups Program provides unrivaled discounts on our award-winning solutions, and it's really a no-brainer when selecting a new business and video solution for team and customer communications.
An interesting point: Not only is Dialpad easy to use and set up for a startup company, it's also robust and highly scalable—and used by thousands of medium and enterprise sized businesses as well. Not many products can be this powerful for such a wide variety of organizations, from 1 to 1000+ employees.
In this guide, we'll share some common questions that we get from our scaling startups, and provide insight into how these companies use Dialpad to grow from a newly financed startup to a high-growth company.

New venture backed startup companies
A portion of our startup customers are just starting to sell, or are focused on expanding their customer base past their first flagship customers. Things are scrappy, it's an exciting time, and Dialpad really shines even as a tool for a small startup. It's reliable, scalable, and easy to use and implement for both internal and external communications with customers and prospects. Most of our customers leverage our Voice and Meetings products, and add-on unique features to these plans such as local presence, and using the API to plug in to almost any tool you're using in your tech stack.

Common questions we receive:
Can I set up a department from within Dialpad?
Yes, startups can set up a mainline and also groups such as Customer Support and Sales. Commonly, we see startups setting up these two groups and routing to specific team members or departments in charge of this function. You can call, video chat, and even send SMS auto-reply messages from one workspace. This streamlines a tech stack of traditionally three disparate products into one; this isn't even taking into account our sales dialer and contact center product functionality as you grow… more on that later.
It's an essential feature that creates an enterprise level company presentation, regardless of multi-tasking cofounders doing a bit of everything. No more call-backs due to single use numbers for multiple departments, no personal cell-phone numbers (even though our app can be used on desktop and mobile), and no more missed opportunities.
Can I sell on Dialpad Voice?
Absolutely. A hack for Startups customers not ready for our more advanced Sell product, you can purchase local phone numbers for outbound sales. These numbers can be purchased per item, or in bulk depending on the local markets you are going after. As a startup transitions into a managed sales team, we recommend Dialpad Ai Sales Center for its powerful AI based coaching, workforce management, and analytics. Dialpad Ai Sales Center is offered at significant discounts to startup teams.
How can I leverage artificial intelligence as an early stage company?
Dialpad has built AI into all of our products, and we built it in-house. This means it gets smarter with time, and is unique to your employees and company. We commonly see companies using our AI transcription feature for company meetings (note-taking and action items), during sales calls, customer support, and for detailed information on customer interactions. We have the world's first Ai CSAT feature for when you're ready to follow your customers across their CX journey, allowing you to analyze and take action on 100% of your conversations, in real time.

Growth stage startups building out dedicated teams
You are starting to transition from multi-tasking job roles; teams are being built out, from dedicated sales to customer experience and support. As a Dialpad for Startups customer, you get huge discounts on both our Dialpad Ai Sales Center and Contact Center products. These are essential tools for finding new business, keeping existing customers happy, and winning more advocates… so you can keep the fridge stocked full of La Croix.

Common questions we receive:
When should I transition my Sales team from using Dialpad Voice to Ai Sales Center?
Dialpad goes way beyond a sales dialer, although it is a great one at that. Dialpad Ai Sales Center offers HD quality calling, is AI enabled for sales support and coaching, and has native CRM integrations. Our large startup customers typically transition to Sell when they are building out dedicated sales teams, and focusing on scaling both inbound and outbound sales. It's a robust remote sales solution, and is just as powerful for a mobile workforce.
When I need to implement a contact center, can Dialpad Ai Contact Center be used for more than just a call center?
Dialpad Ai Contact Center is a useful tool across the CX journey. As startups are starting to build out a customer base in different geographies and time zones, the needs of the customer become more complex. Our approach to customer experience is that it should be all things support, in one app. Our contact center customers typically set up a dedicated office for all things customer support—this usually involves a managed team focused on running support for calls in a call center or broadened support in an omnichannel contact center.
As you transition to coaching a team to ensure top notch client success, our Ai CSAT feature is invaluable. In addition to this, since Dialpad is an omnichannel product, you can use it to communicate with customers on the channels they prefer, whether that's voice calls or social media messages.
_____
Read one of many of our high growth customer stories here.
Check out our Help Center here for any advanced questions
Check out all of our customer stories from trusted companies and brands from small businesses to enterprises here.
To learn more about the Dialpad for Startups program, and Dialpad for Good programs, check out here.