Back to Blog
Can the Personalization of UC Tools Boost Employee Experience?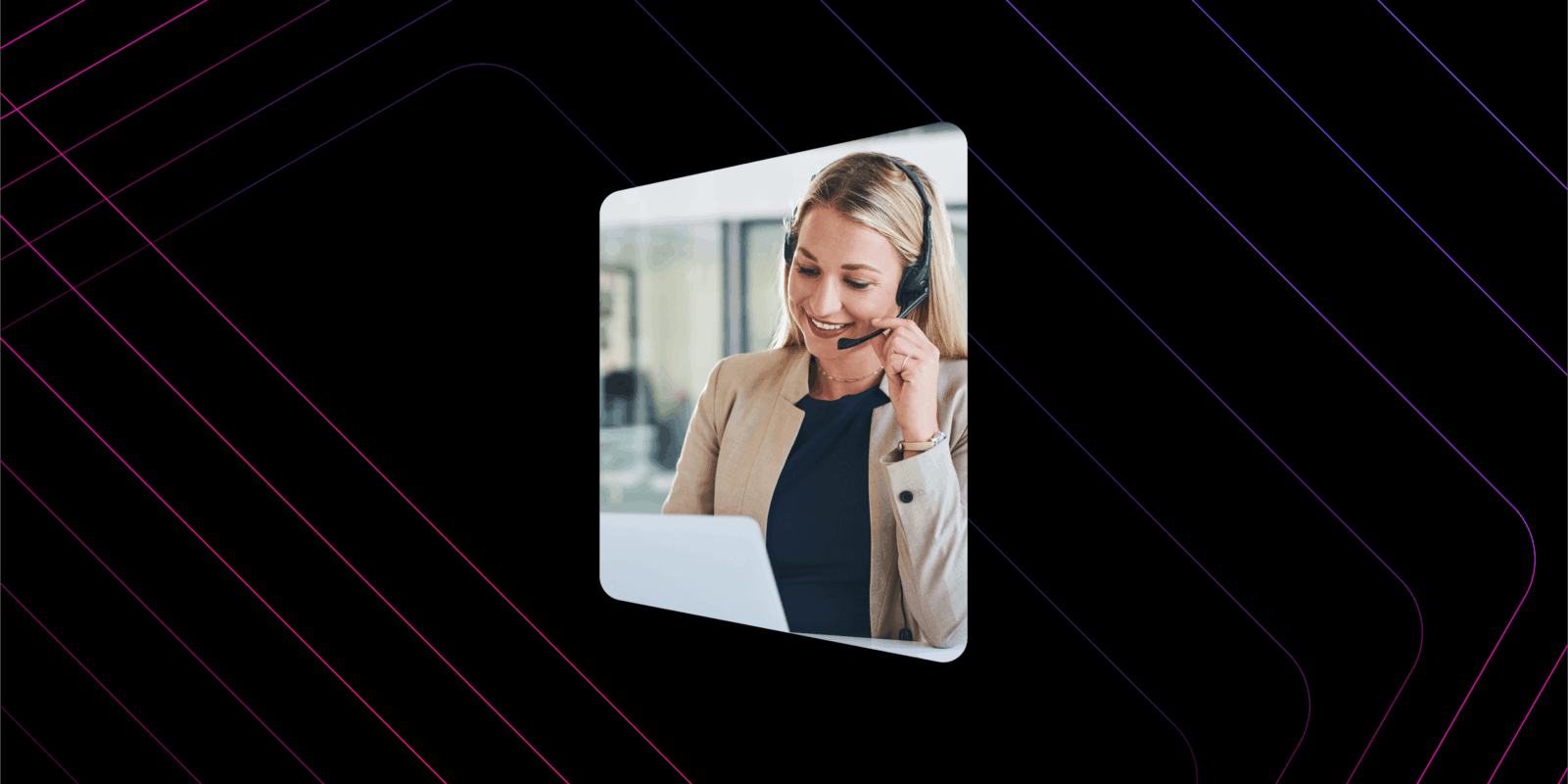 Maximizing employee productivity and performance is at the heart of every business operation. Forward-thinking companies are turning to various solutions, from performance management software to employee recognition programs, all in an effort to optimize productivity and drive results. However, it's no secret that inefficient communication practices can severely impact workplace efficiency, with 43% of business leaders stating that poor communication leads to decreased productivity.
As a result, effective communication has become more critical than ever in today's rapidly evolving business landscape. Unified communication (UC) tools are pivotal in facilitating seamless communication and collaboration among employees, regardless of their location.
With businesses seeking to gain a competitive edge in the market, there's an increasing need to personalize UC tools to enhance the employee experience. The ability to personalize UC tools provides a host of potential benefits, including increased productivity, better collaboration, and improved employee satisfaction.
This article will explore the advantages of personalizing UC tools and discuss how companies can leverage them to transform their communication practices and enhance employee experience.
What Are Unified Communication Tools?
In the past two years, there has been a significant rise in the number of meetings being held. The Microsoft Work Trend Index 2022 report indicates that the average Teams user has experienced a 252% increase in weekly meeting time since February 2020.
With the rise of remote work and a growing need for collaboration, organizations have started to invest in unified communication tools.
So, what are unified communication tools?
Unified Communications, or Unified Communications as a Service (UCaaS), provides a single cloud-based platform for communication, screen sharing, and file management, bridging the gap between in-office staff, remote workers, and customers.

All communication channels, such as instant messaging, video conferencing, and email, are integrated into UCaaS solutions. In short, unified communications save time and provide a seamless communication experience for employees — which inadvertently affects their experiences in the workplace.
Defining and Shaping the Employee Experience
Before exploring the topic of personalization of UC tools, it's essential to define what is the "employee experience."
Employee experience (EX) refers to the interactions and perceptions that employees have about their organization throughout their employment journey. It includes factors such as workplace culture, physical environment, technology, and the overall employee journey, from onboarding to offboarding.
EX has emerged as an essential tool for businesses to attract and retain top talent in recent years. A positive employee experience leads to higher engagement among staff members, higher efficiency, and, ultimately, better business results. A negative employee experience, on the other hand, can lead to greater turnover, poor work culture, and damage to the organization's reputation.
Simply put, companies can no longer overlook the importance of employee well-being and flexibility, as they have become essential for a thriving workplace and a great employee experience.
From EX to DEX: What is a Digital Employee Experience?

Aside from focusing on just EX, companies must also shape the Digital Employee Experience (DEX), which refers to the amount of happiness and efficiency that employees feel when utilizing digital technology at work. DEX consists of all aspects of technology use, like software applications, communication tools, hardware devices, and other online resources.
However, a 2022 study by Qualtrics found that only 30% of employees say their experience with their company's technology exceeds their expectations. Another study found that more than half of employees are unhappy at work because of the software they're using.
It becomes evident that establishing a seamless DEX is essential for an overall positive employee experience. Any digital friction or hurdles in the use of technology can impede overall job satisfaction

Personalizing UC Tools to Transform Employee Experience
The changing work landscape has forced executives and organizations to reconsider how they structure their operations. Every aspect of work is being re-examined, from where and when employees work to how they work.
To succeed, businesses must design policies, procedures, and technology that allow employees to thrive in any work environment. The use of effective communication technologies is a vital component of this.
In particular, unified communication tools have a significant impact on the employee experience. These platforms allow employees to interact smoothly regardless of their location or time zone, enhancing productivity and lowering communication costs. They also enable employees to have more flexible work arrangements, such as remote work or flexible hours, since meetings can be done remotely or recorded for later viewing.


The Impact of Personalized Communication Tools on Employee Experience
In addition, the personalization of unified communication tools has become crucial in ensuring that all employees have a positive experience in the workplace. By catering to their individual communication preferences, organizations can improve collaboration and productivity, leading to a better work environment for all.
Personalization involves customizing communication tools to suit the individual preferences of each employee, including:
Preferred mode of communication

Frequency of communication

Preferred user-interface

Language settings

Analytics and reporting

Integration with personal calendars

Level of access to different communication tools
With five generations now in the workforce, each with its own unique communication preferences, the personalization of UC tools has become a central aspect of making sure optimal employee engagement. For instance, Baby Boomers tend to favor email as their primary mode of communication, with 93% using it daily. In contrast, Millennials, who make up the largest generation in the workforce, prefer online collaboration tools over phone calls, with 75% avoiding answering calls altogether.
By customizing communication tools to suit individual employee preferences, businesses can enhance the digital employee experience and shape a positive overall employee experience.
The Benefits of Personalization in UC Tools
Personalization of unified communication tools can bring several benefits to the employee experience, including:
1. Improved Productivity

In a typical work environment, employees spend a lot of time switching between several communication technologies, such as email, messaging applications, and video conferencing tools. However, this can take time and contribute to lost productivity. On the other hand, research shows that well-connected teams can increase their productivity by 20-25%.
Employee productivity can be increased by giving them access to the communication and collaboration elements that are most relevant to their unique job requirements and work style.
For example, an employee who prefers to communicate via video conferencing can set up a personalized video conferencing room, making collaboration with colleagues and clients easier. Similarly, an employee who likes to get notifications on their mobile device can configure customized alerts to stay updated on the newest developments.
2. Provides Flexibility

Personalized unified communication tools provide employees with flexibility in terms of communication channels.
It allows employees to work remotely, for example, which can help them balance personal and professional duties. Employees may tailor their communication tools to their needs and schedules, allowing them to interact smoothly with colleagues and customers anytime and anywhere.
Furthermore, employees can tailor their access to communication tools based on their duties and responsibilities. A sales professional, for example, may prioritize video conferencing to communicate with consumers, but an engineer may prioritize screen sharing to troubleshoot technical issues.

This flexibility enables employees to communicate with their coworkers however they want, resulting in a more personalized communication experience.
3. Improves Collaboration

Collaboration is an essential part of any workplace, and personalized unified communication tools can significantly improve collaboration between employees. These tools allow employees to share files, screen share, and collaborate on documents in real time, leading to better teamwork and project outcomes.
In addition, personalization allows for tailored access to communication tools depending on the team's needs. This can include giving certain employees or groups of employees better access to specific tools or features, streamlining communication, and speeding up decision-making processes.
4. Boosts Engagement

Personalized UC tools can improve employee engagement by providing a more user-friendly and customized experience that meets workers' individual needs and preferences. Shockingly, almost half of employees (52%) said they lack a sense of autonomy at work.
According to a recent Gallup survey, employees who have the autonomy to choose their tasks, decide when to work on them, and decide how much time they spend on them are 43% less likely to experience significant levels of burnout.
Ultimately, employees will feel more invested in their work and engaged with the organization if they have a sense of control and independence over their work environment.
5. Enhances Employee Well-being
Personalized unified communication (UC) tools can boost employee well-being by streamlining communication and reducing the stress associated with using multiple tools.
By allowing employees to customize their communication and collaboration settings to match their preferences and work schedule, personalized UC tools can improve work-life balance. For example, employees can set notifications to avoid interruptions during personal time and reduce eye strain by adjusting their user interface.
Furthermore, these tools offer a more intuitive and user-friendly experience, reducing the cognitive load of managing multiple communication tools.
6. Increased Job Satisfaction
Employees are more likely to feel valued and supported by their employer when they have access to tailored UC tools. A better employee experience demonstrates that the company is concerned about their particular needs, which leads to higher job satisfaction and retention.
Personalizing UC technologies can also help employees feel more connected to their team and the organization. This can create a sense of belonging and a more favorable work atmosphere, increasing job satisfaction.
Overall, the personalization of UC technologies can contribute to a more positive and engaging employee experience, leading to higher productivity, cooperation, and work satisfaction.
On a Final Note
Unified communication (UC) tools have become a critical aspect of communication and collaboration among employees, especially in the remote and hybrid work era. The personalization of UC tools significantly impacts the employee experience and can lead to numerous benefits. Ultimately, personalizing UC tools can help organizations stay competitive in an ever-evolving landscape while ensuring employees can work effectively and efficiently.
Try the only truly unified communications platform
With Dialpad's AI-powered solution, you can make phone calls, have video meetings, send SMS/MMS messages, and more—all from a single app. Try it for free, or take a self-guided interactive tour of the app first!