Back to Blog
How do you know you need an outbound sales team?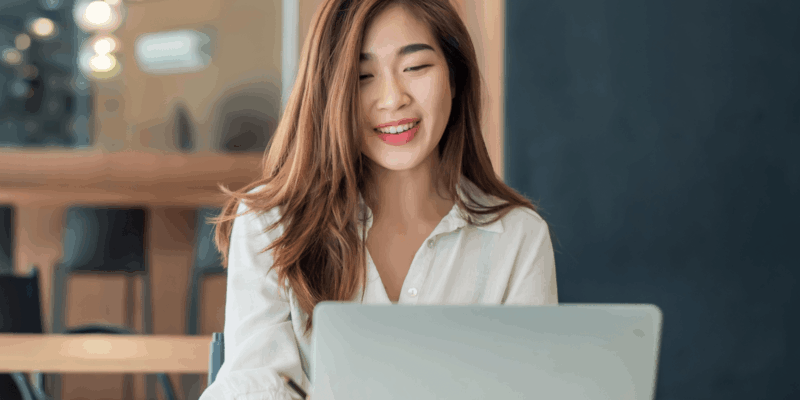 A key question you'll face as a business owner is, "Do I need an outbound sales team?".
The challenge of growing your customer base is one that every business owner faces. Outbound sales are among the most successful and popular approaches to generating leads and closing deals.
This can be a difficult decision to make since it involves significant investments in hiring, training, technology, and other resources.
To help you decide, this article will cover the signs that indicate you need an outbound sales team. By the end, you'll have a better understanding of outbound sales and how it can help your business succeed.
What is outbound sales?
Outbound sales is a method of selling where the sales team proactively reaches out to potential customers. Typically comprised of cold calling, emailing potential customers, and sending direct mail, it's one of the oldest forms of lead generation.
The goal of outbound sales is to generate high-quality leads and convert them into customers. Outbound sales teams often use lead intelligence software, customer relationship management (CRM) software, and other sales engagement tools to streamline the process and maximize their efforts.
Benefits of an outbound sales team
An outbound sales team comes with a number of benefits, including:
Targeted outreach
When you have an outbound sales team in place, they can target leads based on specific criteria, such as location, industry, size of the business, and other attributes. This allows you to focus your efforts on prospects who are more likely to convert.
Targeted outreach also helps you build relationships with prospects, and your team can tailor its approach to your needs and preferences.
Improved client outreach
An outbound sales team can help you get more mileage out of your client outreach efforts. They are trained to make meaningful connections with customers, so they can help you build relationships that could potentially result in long-term business partnerships.
Scalability
As your business grows, an outbound sales team can scale with it. With a specialized team of sales professionals on board, you will be able to quickly and efficiently increase your customer base and grow your business.
Extended reach
An outbound sales team can extend the reach of your business beyond your traditional customer base. They are well equipped to find new customers and tap into high-potential markets. They can also offer valuable insights into customer needs, allowing you to tailor your products and services better.
Improved efficiency
An outbound sales team can help improve efficiency by reducing the time it takes to generate leads and close deals. With their expertise in closing sales, they can ensure that each lead is quickly followed up and nurtured into a successful deal. Even if the team doesn't close the sale themselves (if they are just setting appointments), they can make sure leads don't get lost in the pipeline.
Better market understanding
An outbound sales team can give you an edge over competitors by providing insights into customer behavior and trends in your target market. They can give you valuable feedback on what your customers are looking for, as well as provide helpful tips and strategies to help you better tailor your products and services to the needs of this customer base. Be sure you have a tight feedback loop in place to collect these insights.
Increased revenue
Ultimately, an outbound sales team is largely responsible for generating revenue. With experienced salespeople, they can identify prospects and close deals quickly and efficiently. This can lead to a drastic increase in revenue for your business as well as improved customer satisfaction. Outbound opportunities often have a larger ACV (average contract value), because you are only targeting your ideal customers.
15 signs you need an outbound sales team
Now that you have some background information about what an outbound sales team is, here are 15 signs that you need one in your organization:
1. Your current sales process isn't generating enough leads
Your current process may involve some cold calling, emailing, and lead generation through a full cycle sales team, or you rely only on inbound marketing leads. However, if you're not generating enough leads or seeing a significant return on investment, it may be time to consider an outbound sales team. An outbound sales team can proactively seek out potential customers and build relationships with them to further your sales process.
Reaching out directly to your ideal customers is one of the ways an outbound sales team can assist. This can help you capture untapped markets, increase your overall sales, and boost the sales mindset of your agents.
2. Your inbound sales process isn't converting enough qualified leads
Inbound sales processes are fantastic at generating leads. In fact, 59% of marketing professionals believe these processes result in better-quality leads. They include tactics like content marketing, SEO, online advertising, and other strategies to capture leads.
However, if you're finding that your inbound sales process is not converting enough qualified leads into paying customers, then it may be time to consider an outbound sales team. An outbound sales team can proactively reach out and nurture prospects who may not have been reached through your inbound sales process.
They can build relationships with people who are a fit for your product and services and help you tap into new markets that might not be accessible through your existing channels.
3. Your closers are spending too much time prospecting
Time is a valuable asset, and if your closing team is spending too much of it prospecting, it can be more cost-effective to specialize your team in outbound as well. Outbound sales teams are professionals in the art of cold calling, building relationships, and closing deals.
When your outbound sales team can use cold calling software like Dialpad, it's particularly helpful when your team is handling objections. You can create a real-time assist card that gets triggered when a customer says a certain phrase, and your team will get a prompt with exactly what they should say.


This can help your team close more deals. It's also helpful to set up these cards when you're looking to expand into a new market, as it can reduce the complexities of doing business in different regions.
4. You're focusing too much on closing deals
It may seem counterintuitive, but focusing too much on closing deals can actually hurt your sales process. If you aren't paying attention to pipeline creation activities, future quarters could be at risk. You need an even balance of prospecting and closing activities. Outbound sales teams are experts at not only closing deals but also building relationships and nurturing leads. They know the importance of keeping a consistent flow of new pipeline so they don't miss future quarter opportunities.
5. You need a fresh perspective
Sometimes all you need is a fresh perspective to get the ball rolling. An outbound sales team brings new ideas and creative approaches to your sales process that can break down barriers, address customer pain points, and help build better relationships with potential customers.
6. You're not seeing enough ROI
There's no point in spending money on a sales team if you're not seeing the kind of return on investment that you expect. An outbound sales team can help identify opportunities and create a more effective sales process, leading to a higher ROI.
They achieve this through extensive research, outbound calls, emails, and other forms of outreach, allowing prospects to be contacted quickly, efficiently, and reliably.
Furthermore, having this team in place can help identify any areas of the sales process that are not performing well and provide strategies for improving them. This may include better segmentation of your target audience, improved lead qualification processes, or more careful nurturing of prospects. Ultimately, these strategies result in higher conversion rates and more closed deals, improving ROI for your business.
7. You have complex products and/or services
One of the biggest signs that you need an outbound sales team is if you have complex products and/or services. These products or services require a high level of knowledge to be able to explain them effectively, something that may not always be possible with traditional marketing approaches.
Luckily, with Dialpad Ai Agent Assist, if a prospect asks a very specific product question, Ai Agent Assist can search your knowledgebase and other unstructured data (such as past customer calls) to help find the answer for you in real-time.


An outbound sales team can help close these types of deals by providing more personal and detailed conversations with prospects as well as having direct access to decision-makers in the company. This is especially important for B2B companies selling products or services that require a longer enterprise sales cycle and/or higher prices.
8. You have an established customer base
If you have an established customer base, then it's time to start considering outbound sales strategies to increase the growth of your business. Outbound sales teams can help you take advantage of existing customers by cross-selling, upselling, and providing additional services. They can also help you reach out to potential customers through targeted campaigns that are tailored to their needs.
9. You have a new solution
Have you recently released a new product or service? An outbound sales team can help introduce it to potential customers and create excitement around your offering. Additionally, they can provide feedback on ways to improve the product or service based on customer reactions. This is an excellent way to ensure customer satisfaction and maximize your return on investment.
10. You have a long sales cycle
If you have a long sales cycle, an outbound sales team can effectively manage the entire process from start to finish and ensure that you maximize your chances of closing a deal and successfully converting leads.
Outbound sales teams are also great for capturing new leads, engaging prospects, and maintaining relationships with customers over long periods of time. They can also help you identify opportunities for upselling or cross-selling existing customers, thereby increasing revenue. Furthermore, they can help you better understand customer needs and engage in timely follow-ups with prospects to move sales forward.
11. Your competition is winning deals
Competition is fierce in every industry, and when it comes to outbound sales, your competitors may be using aggressive tactics that are leading them to win more deals than you. If you find that your competitors are consistently winning deals, then it's time to consider hiring an outbound sales team. An experienced and skilled outbound sales team can help you identify the strategies and tactics used by your competition so that you can meet or even surpass their success.
12. Your company is growing
Is your company growing faster than you can keep up with? If so, then it may be time to consider a dedicated outbound sales team. An outbound sales team will help you increase your customer base and reach new prospects that bring in revenue for your business. Additionally, an experienced outbound sales team will also give you the ability to handle more leads and close more deals than you could manage on your own.
13. Your solution targets enterprise or B2B customers
If you are trying to reach enterprise or B2B customers, then it is crucial that you have a dedicated outbound sales team on your team. Outbound sales reps understand the nuances of selling to businesses. They can quickly create relationships with decision-makers and help you get a foot in the door with potential customers. Additionally, they can craft and deliver tailored pitches that are far more likely to get you the results you need.
14. Your product and/or service is generating significant interest
One of the best signs that you need an outbound sales team is when your product or service is generating a lot of interest from potential customers. If you have leads coming in but your current internal sales staff can't keep up with demand, it's time to consider building an outbound sales team.
An outbound sales team can help you reach more customers and increase your closing rate. They are particularly useful in industries where the customer decision-making process is complex, as they have the time and knowledge to approach each customer's individual needs.
15. You're targeting a specific audience
If you're looking to target a specific audience, such as startups in the technology sector, an outbound sales team can be very helpful. They will have the specialized knowledge and experience to tailor their approach toward that sector. An outbound sales team also allows your business to maintain relationships with customers over time, which is essential to building long-term trust and loyalty.
Tips for hiring an outbound sales team
With all these signs that you need an outbound sales team, the next step is to make sure you hire the right type of people for the job. Here are some tips and suggestions for hiring an outbound sales team:
1. Look for a diversity of skills
When it comes to finding an outbound sales team, it's important to find individuals who possess a variety of different talents. An ideal team should have people with different backgrounds and strengths, as this gives you a more comprehensive perspective when it comes to creating strategies that will work for your particular needs.
2. Set clear expectations
Before you begin your search for an outbound sales team, make sure you are clear about the type of team you are looking for. You should know what specific skills you need from them, as well as the goals and objectives you want them to meet. This will help ensure that you are selecting the right candidates for the job.
3. Look for growth potential
When interviewing potential sales teams, look for individuals who have demonstrated a willingness to learn and grow. It is important to find a team that has the potential to build relationships with key customers, understand their needs, and create successful strategies for achieving those goals. Make sure they have experience in outbound sales or a willingness to learn and grow in the area with the right sales training.
4. Determine your budget
Before you hire an outbound sales team, you need to determine your budget and ensure that the team you hire fits within it. Be realistic about what you will be able to afford in terms of salary and benefits. You also need to make sure that the outbound sales team has enough resources available for them to do their job effectively.
5. Set clear metrics
In order for an outbound sales team to be effective, it is important to set clear outbound call center performance metrics. These should include target customer acquisition rates, revenue goals, cost-per-sale targets, and any other key indicators that will determine the success of your outbound sales efforts. This can then be used to evaluate how well the team is performing. It can also be used to set incentives and rewards for meeting goals.
Use the best software for your outbound sales team's success
Finding the best call center software for your small business is essential for any successful sales team. AutoReach is an outbound call center solution that comes with features such as automatic lead assignment, automated dialing, and priority dialing for top-performing reps. It also includes powerful analytics that help you track the performance of your team in real-time. With this software in place, it becomes easier to identify any weak areas or sales opportunities your team could be missing out on.
Dialpad, a leading provider of cloud-based communications solutions, has partnered with AutoReach to enable a full suite of capabilities to optimize your outbound team. The AutoReach integration combines Dialpad's best-of-breed voice with AutoReach's best-of-breed dialer, your team has a fully integrated solution run a full service, inbound and outbound call center. With this partnership in place, it's much easier for outbound teams to stay connected to their leads and close deals faster.
Use outbound call center software today and witness the improved performance of your outbound sales team!

Dialpad + Autoreach for Better Outbound Sales
After you've assembled your outbound sales team, it's time to start reaching out to prospects. Dialpad's Autoreach integration empowers your outbound team to easily make calls and close deals. Start your free 14-day trial today.