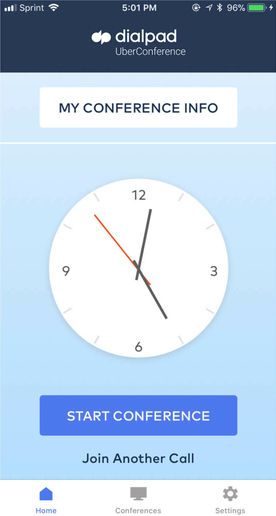 April 02, 2018
Collaboration with distributed teams can be challenging. At Dialpad, we want to help close that distance gap and make everyone feel like they're in the same room, whether they're joining a meeting from across town, or from the other side of the world. That's why we're excited to share our new and improved Dialpad Meetings (formerly known as UberConference) iOS app. The new app lets you join conferences using HD calling, which offers crystal clear audio, as well as a more seamless experience overall.
But that's not all we did. We also refreshed the visual design with easy navigation, introduced iPad compatibility (iPads will always use HD calling) and updated a few other features including:
- Bottom bar navigation to simplify the user experience
- Easy access to conference calls already in progress
- The addition of Microsoft 365 sign-up and login (along with Google Workspace and email/password, which were already supported)
With this update, you don't have to worry about using carrier minutes to make voice calls.
Another bonus? There's also no setup required—just tap Start Conference, choose HD Call, and we'll take it from there. Of course, for those times when you don't have a strong WiFi or LTE connection, carrier is always available as a fallback.
We've also taken this opportunity to make significant under-the-hood updates to the Dialpad iOS app, which should improve overall reliability and help us deliver new features in the future.