Back to Blog
Dialpad Ai: What are your customers asking about on calls?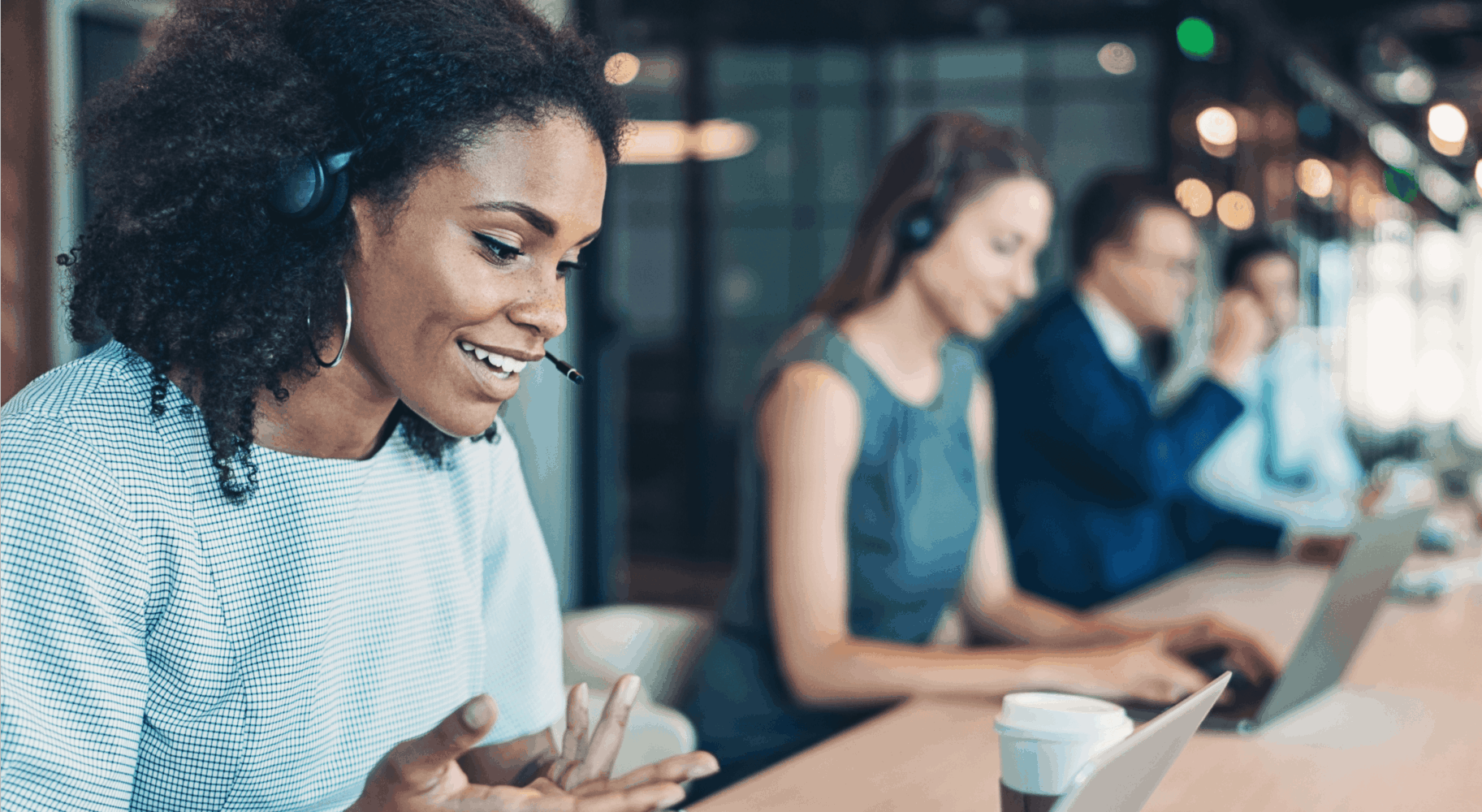 If your business or team gets tens or hundreds of customer questions a day, it can become a lot to handle. (Even if you have a decent size customer support team.)
And if you're like most folks, you're probably tracking and organizing all these customer questions—and other comments and feedback. The vast majority of teams out there do something very similar: record these questions in a note-taking app or your CRM. Which works fine, and lets you read up on past customer conversations later on.
But what if there were a way for your phone system to automatically transcribe your customer calls, pick up on their questions in the transcription… and flag recurring questions for you?
That means that instead of typing away furiously while talking to a customer to record everything (which isn't great for active listening), you could really focus on the conversation and give the customer your undivided attention. That'd be cool, eh.
Well, that's what Dialpad Ai allows you to do, with its Interesting Question moment capture.
And we'll show you how it works. (Step one is to turn on Dialpad Ai.)
How to Use "Interesting Questions" Moments (That Dialpad Automatically Captures for You)
1. Flag calls for quality assurance (QA)
If customers are asking questions about the same few features over and over again, that's a sign that there might be a product issue or bug that needs to be fixed.
👉 Dialpad tip:
Update your FAQ pages or Help Center database regularly so that your customers can easily find answers to problems on their own, which will help reduce the number of calls coming in to your support team.
(Or maybe there are a lot of requests coming in for a feature or product that you don't have yet, which would be good for your product team to know!)
2. Easily find coachable moments
Do you manage a sales or support team? Dialpad can capture interesting questions that come up on customer calls to show you common questions your agents might be getting.
It's perfect for training your team and quickly ramping new agents. And not only that, you can also look at questions that your own team asks on calls, to see if they're asking the right qualifying questions and positioning things in the right way.
3. Create Real-time Assist cards for agents based on insights
You can also easily find ways to improve your team's performance by using your Calls List in the Analytics dashboard and filtering for moments of interest.
This helps you quickly understand what customers and prospects have been asking your team about lately.
If, for example, you find that customers have been asking certain questions that are tripping up your agents, it might be a good idea to add that to a Real-Time Assist (RTA) card that'll automatically pop up to help them the next time that question comes up:

(We can thank Dialpad Ai for automatically detecting when trigger words come up on calls and surfacing these RTA cards!)
Oh, and you can also filter for calls of interest through your Call History dashboard. You can then use these calls as examples for coaching in 1-on-1s, or share the playlist with your team to listen to on their own time:
4. Understand how to improve your customer support and sales experience by monitoring your trending questions over time
Okay, we've got the details of the calls down. Let's zoom out to the big picture.
Dialpad's clean and intuitive Analytics dashboard makes it super easy to see how your "interesting" questions are trending over time. This helps you keep an eye on things as you train up your sales or customer support reps, and make sure that your team is successfully tackling common questions:
What are your customers saying?
Questions come up in all types of customer and prospect conversations.
Now, you can keep track of all of them (pretty much without lifting a finger). Don't hold back—ask and answer those tough questions!
See how it works
Want to check out how Dialpad's Interesting Questions feature could work for your team? Book a demo or take a self-guided interactive tour of the app first!