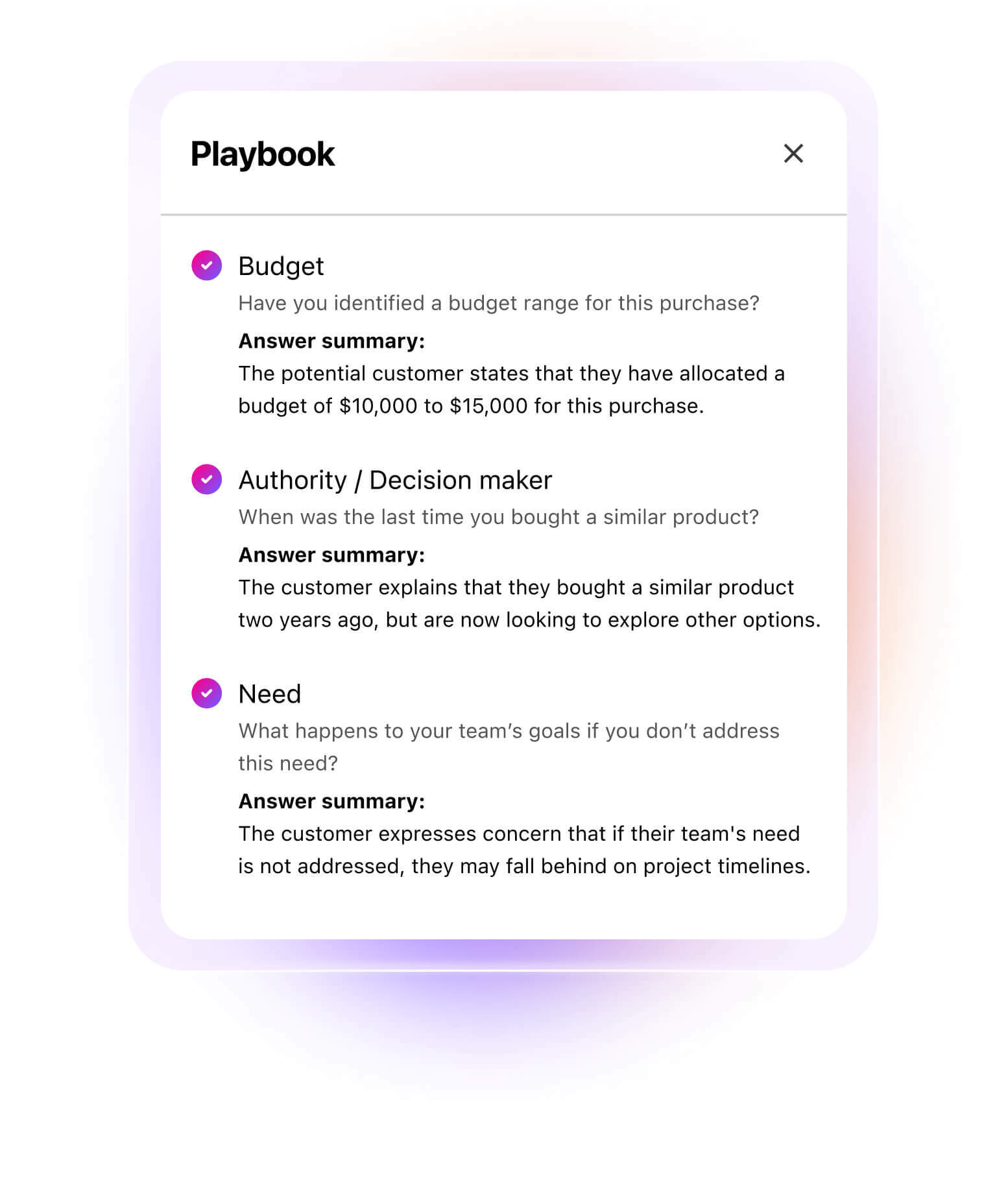 INTRODUCING AI PLAYBOOKS
Get on the
Ai Playbooks Waitlist
Join our waitlist for early access to Dialpad Ai Playbooks. Help your sales reps align to best practices, and empower managers with insights on seller adherence.
Take a tour of Dialpad's
Ai-powered workspace
See how easy it is to support customers, drive sales, and collaborate with the team—all in one place.