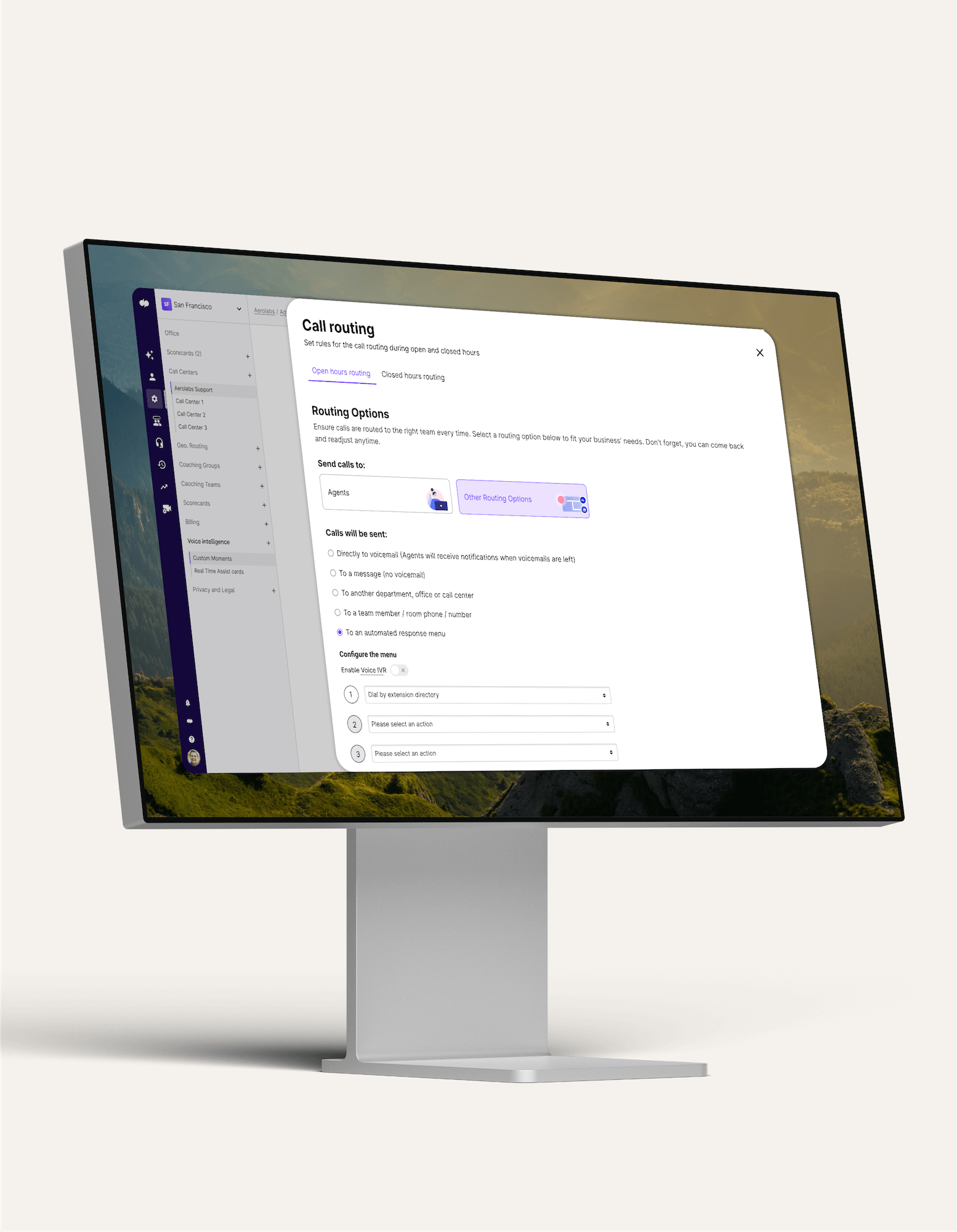 Hotel phone system
Where your
teams feel
right at home
Hotels shouldn't have to rely on choppy communications solutions and a bunch of disparate tools. With Dialpad's unified communications solution, you can work from one workspace, track everything with call analytics, and offer an amazing customer experience for your guests.
Easy setup
You can be up and running in minutes with Dialpad. Not only that, you can manage users, assign phone numbers, and control settings for different offices (or hotels), with just a few clicks. Need to spin up a new location, or remove users after high season is over? Easy. You can adjust all of that, again, from your online dashboard.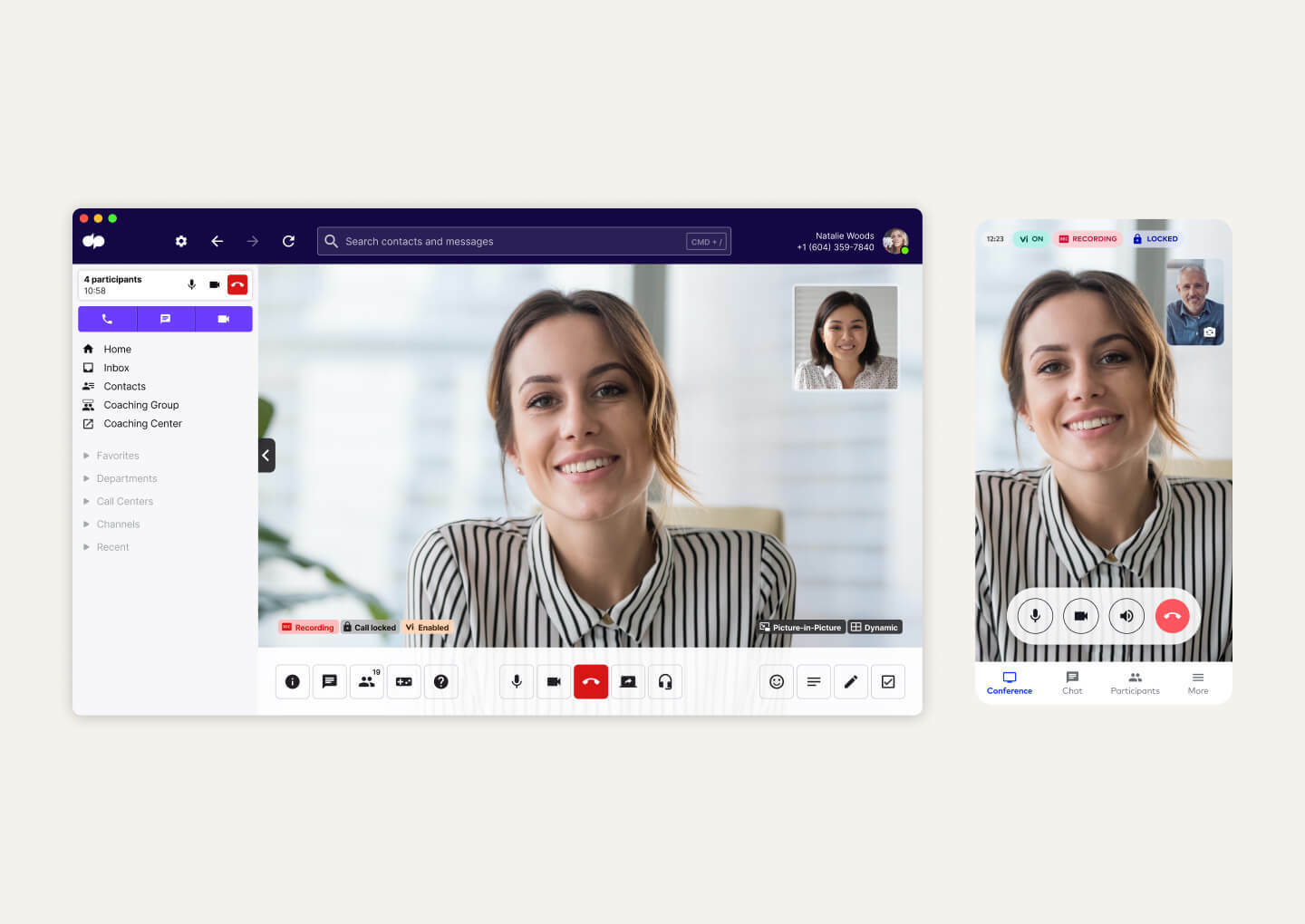 Truly unified communications
Dialpad's hosted phone system gives you a phone system, video conferencing, instant messaging, SMS, —all in one digital workspace. You even have the option to add a contact center with omnichannel support options like a self-service chatbot, social media, and live chat—perfect for keeping up with hotel guests around the clock.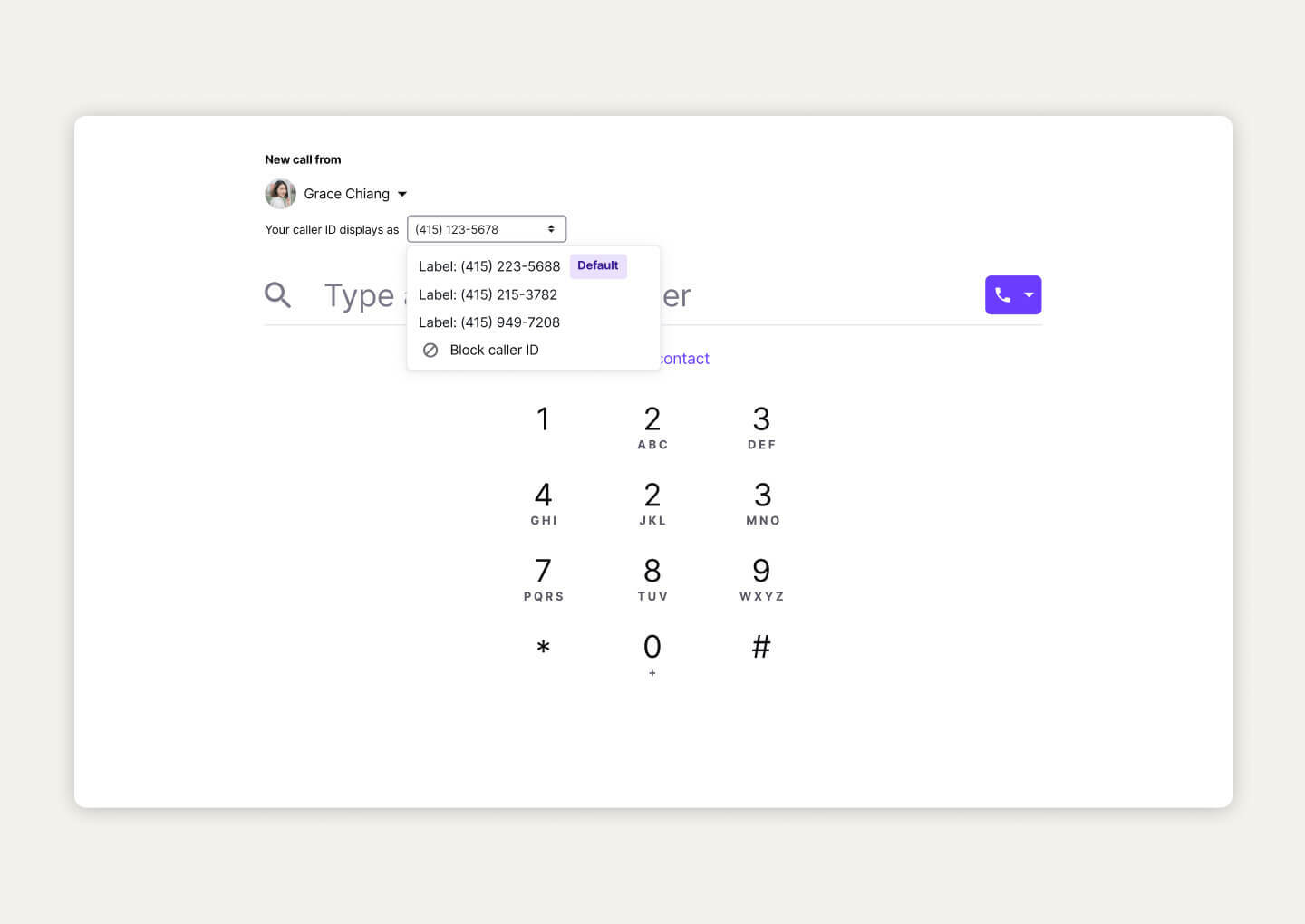 Customizable caller ID
Dialpad makes it easy to personalize the caller ID that shows up when you call from the app. This is perfect for hotel businesses with multiple locations—simply pick the hotel location you want to show up on the caller ID when you call a guest or location, even when you're calling on the go from your personal cell phone.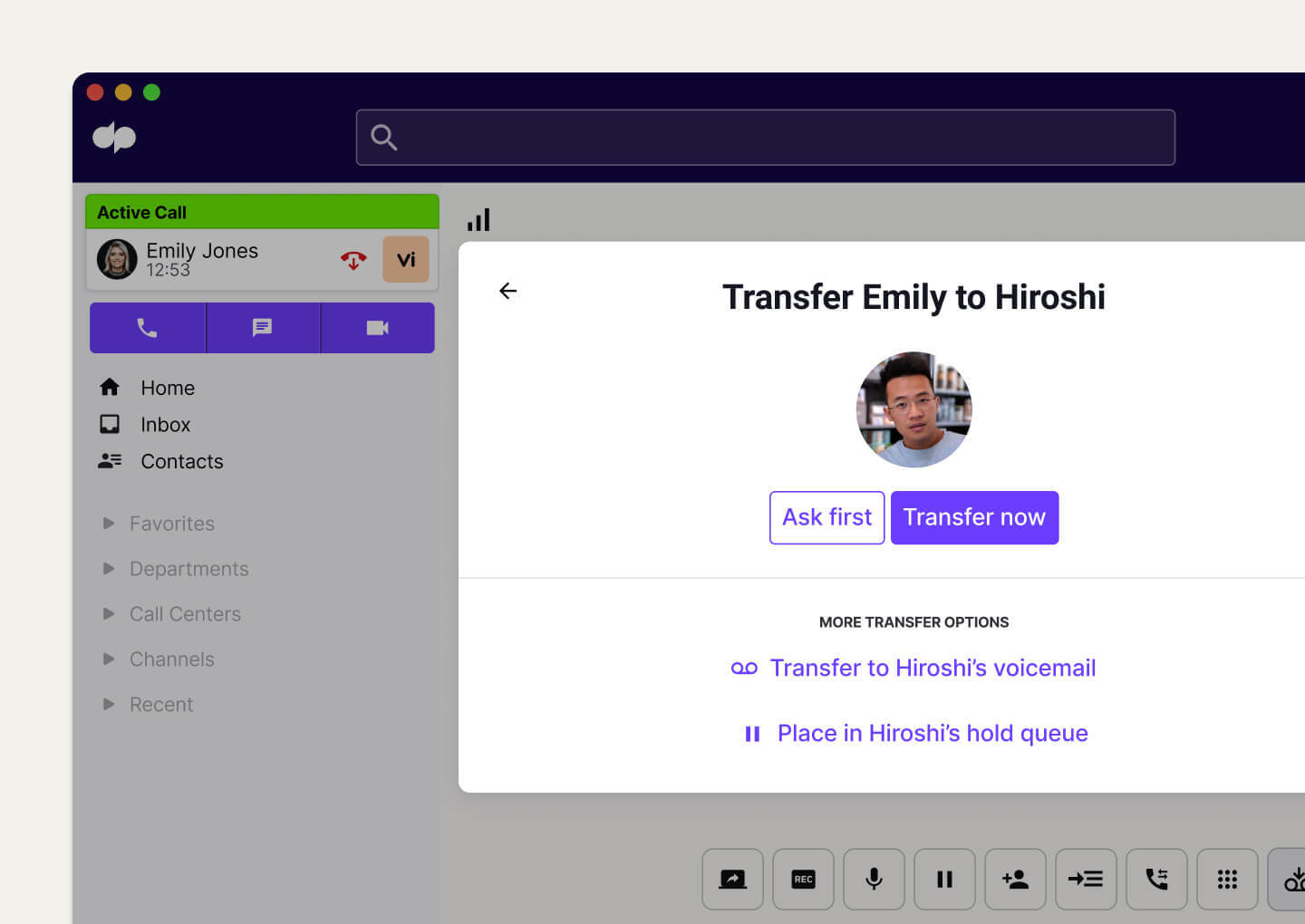 Robust call management
Dialpad comes with all your essential customer service-centric call management features like call routing, IVR routing, built-in call analytics, and call waiting. Running a contact center? You can also monitor calls, barge calls to help agents, and even whisper advice on the call without the guest on the other end of the line hearing!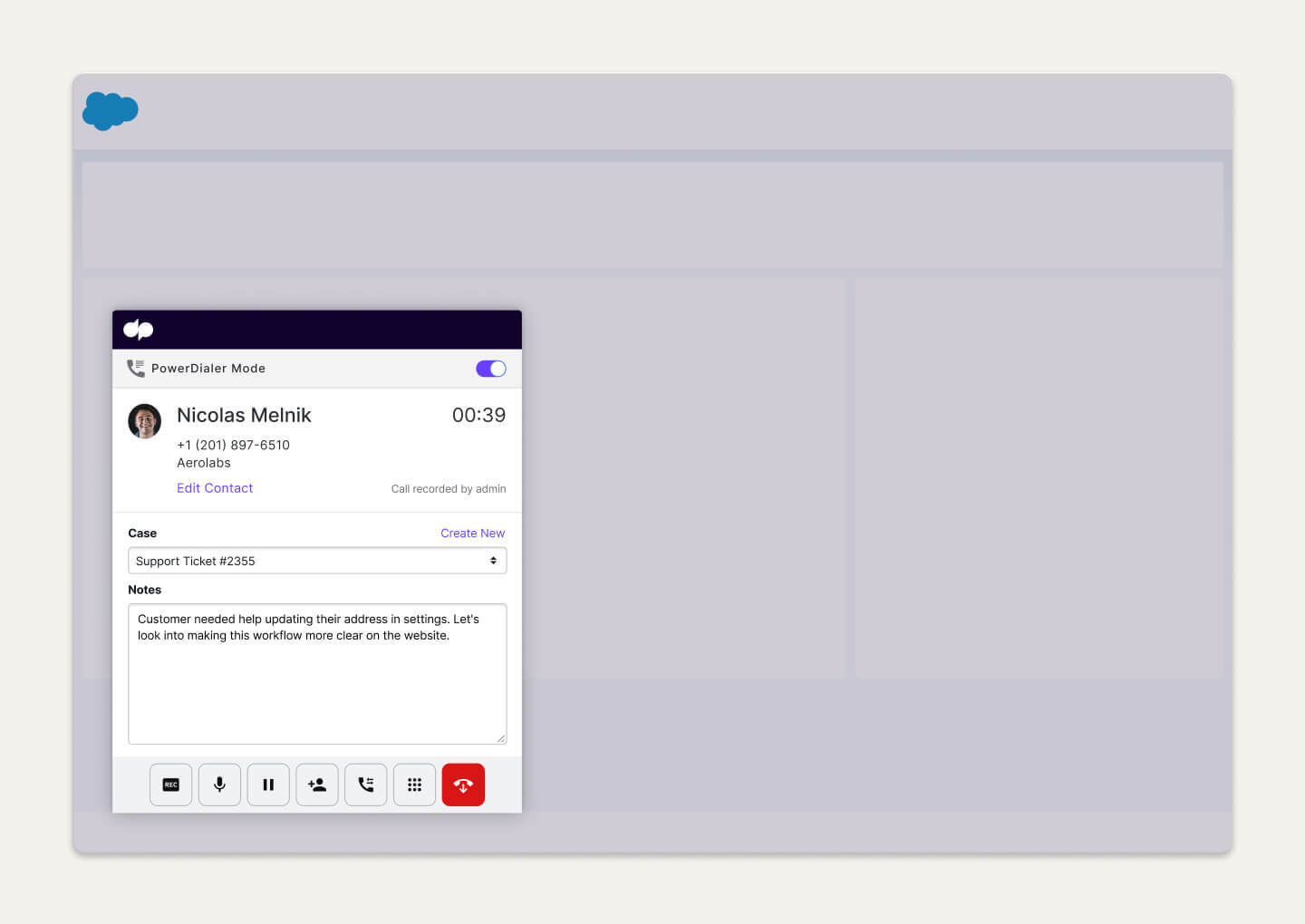 Integrations with your favorite tools
Dialpad integrates with a wide range of CRMs and business software, like Salesforce, HubSpot, and Google Workspace. Using a niche tool or reservation system? No problem, Dialpad's open API means you can build custom integrations with these apps too.
Check in
to a better hotel phone system
Try Dialpad's unified communications platform for free for 14 days! Or, take a self-guided product tour to play around with the app yourself!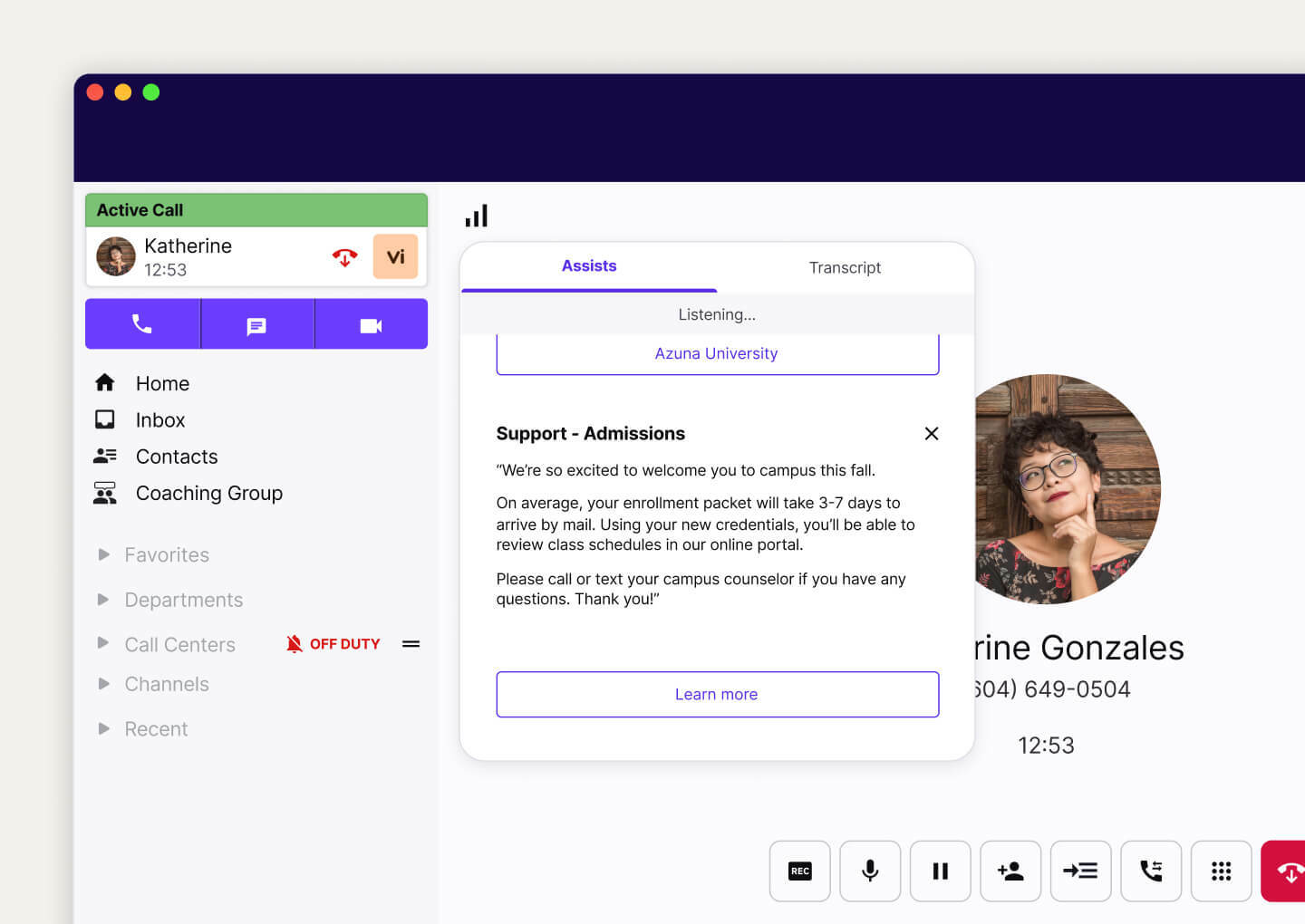 Built-in AI
What's truly unique about Dialpad is its artificial intelligence, Dialpad Ai. Not only can it transcribe calls (in real time), it can also do live sentiment analysis for calls so managers can jump in before conversations go south and even pop up Real-Time Assist (RTA) cards on agents' screens. You can customize these RTA cards with helpful talking points and set them to trigger on agents' screens automatically when certain keywords (like "summer season prices") come up on calls!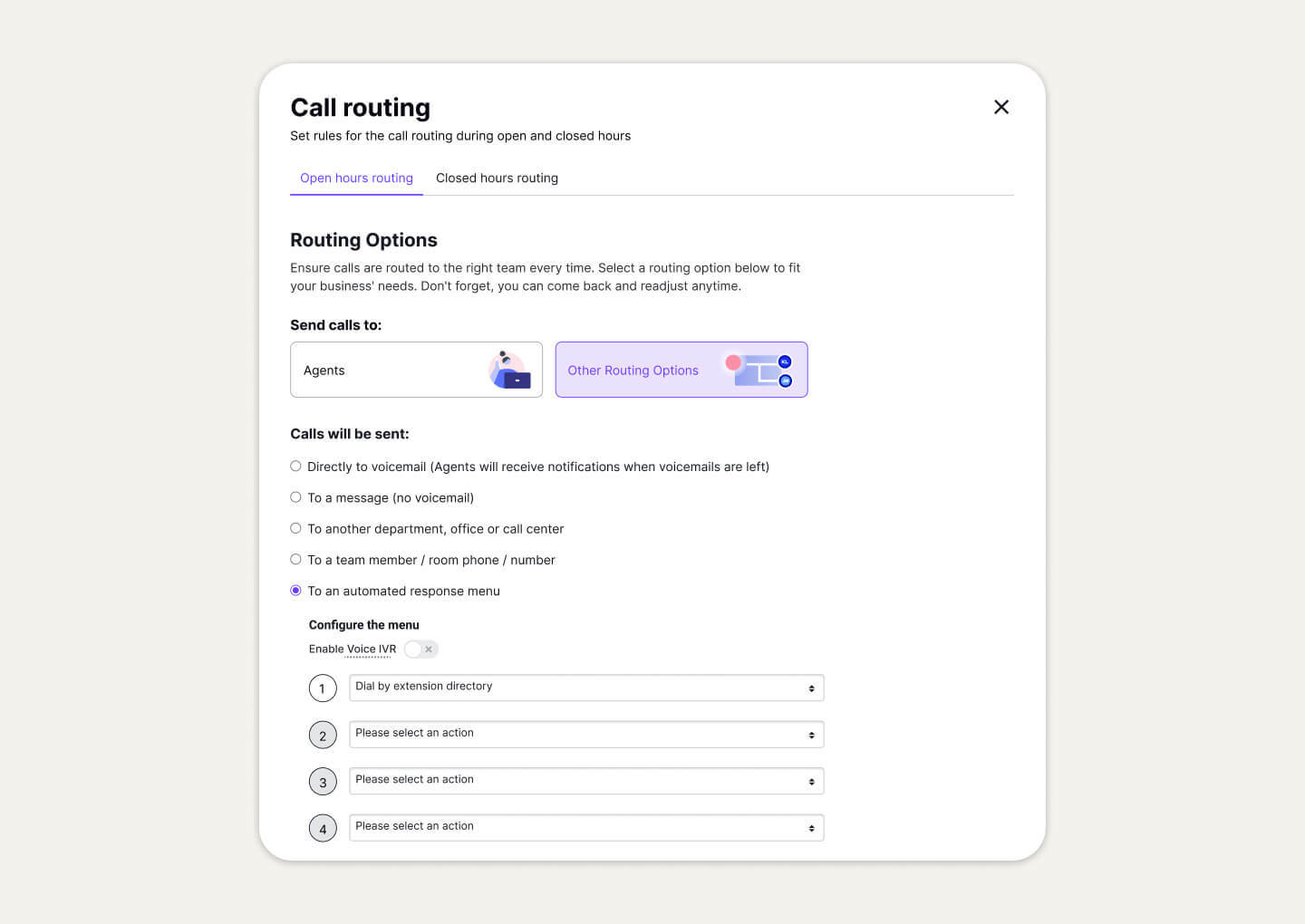 Custom call routing
Want to set up a "Press 1 for new reservations, 2 for existing reservations..." menu? You can do that in minutes (without IT help) in Dialpad, and you can even prioritize VIP guests' calls to be answered first, set up skills-based routing to send calls to the right staff members, and more. Best of all, guests don't have to wait on hold at all—with in-queue callback, they can set up a callback option and go about their day.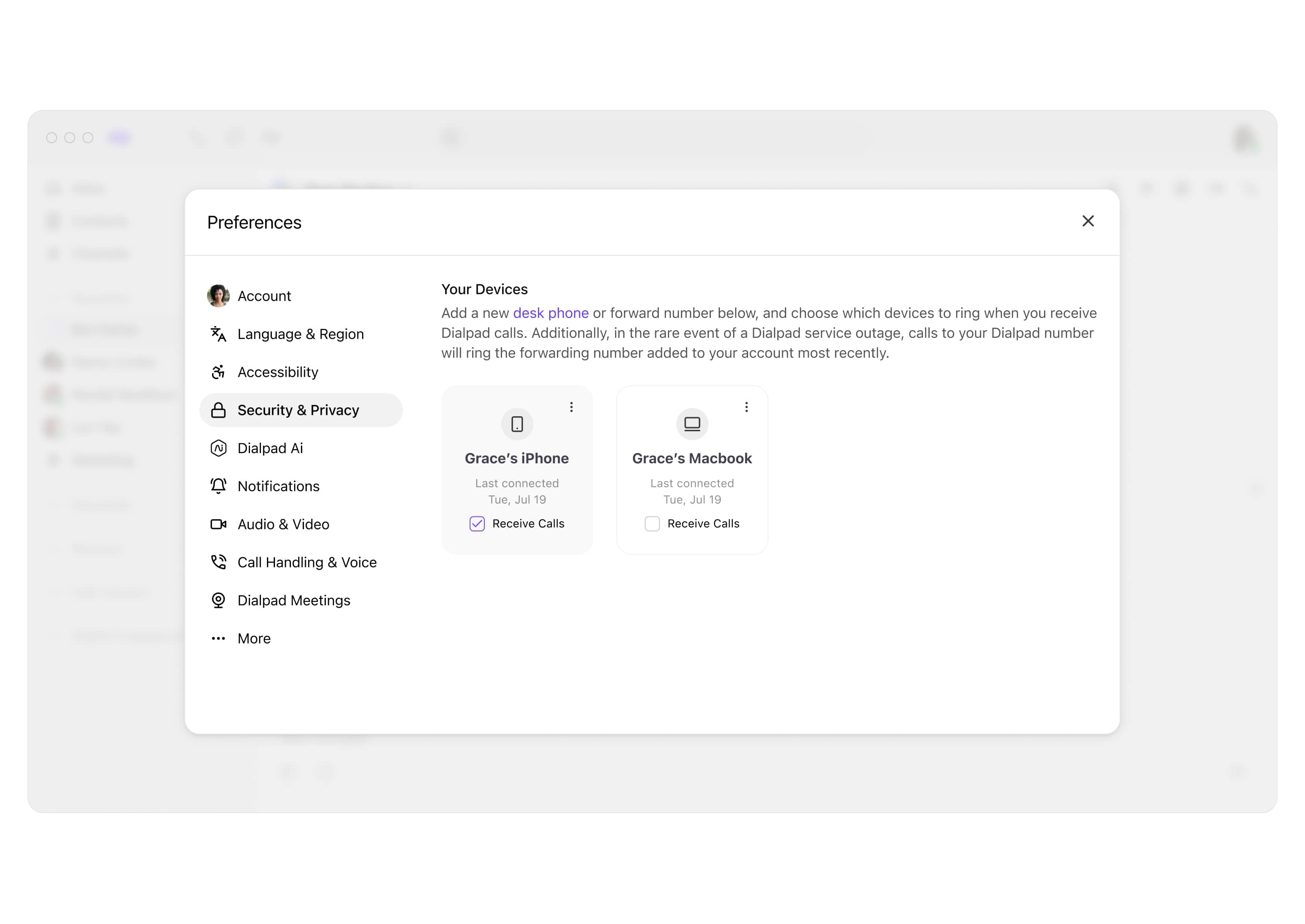 Flexible call forwarding
Hotels are busy places—if everyone at the front desk is occupied, a flexible call forwarding service like Dialpad's can help you to never miss a call again. Add up to five call forwarding numbers from your Dialpad dashboard to automatically send calls to external telephone numbers, landline numbers, or mobile phone numbers.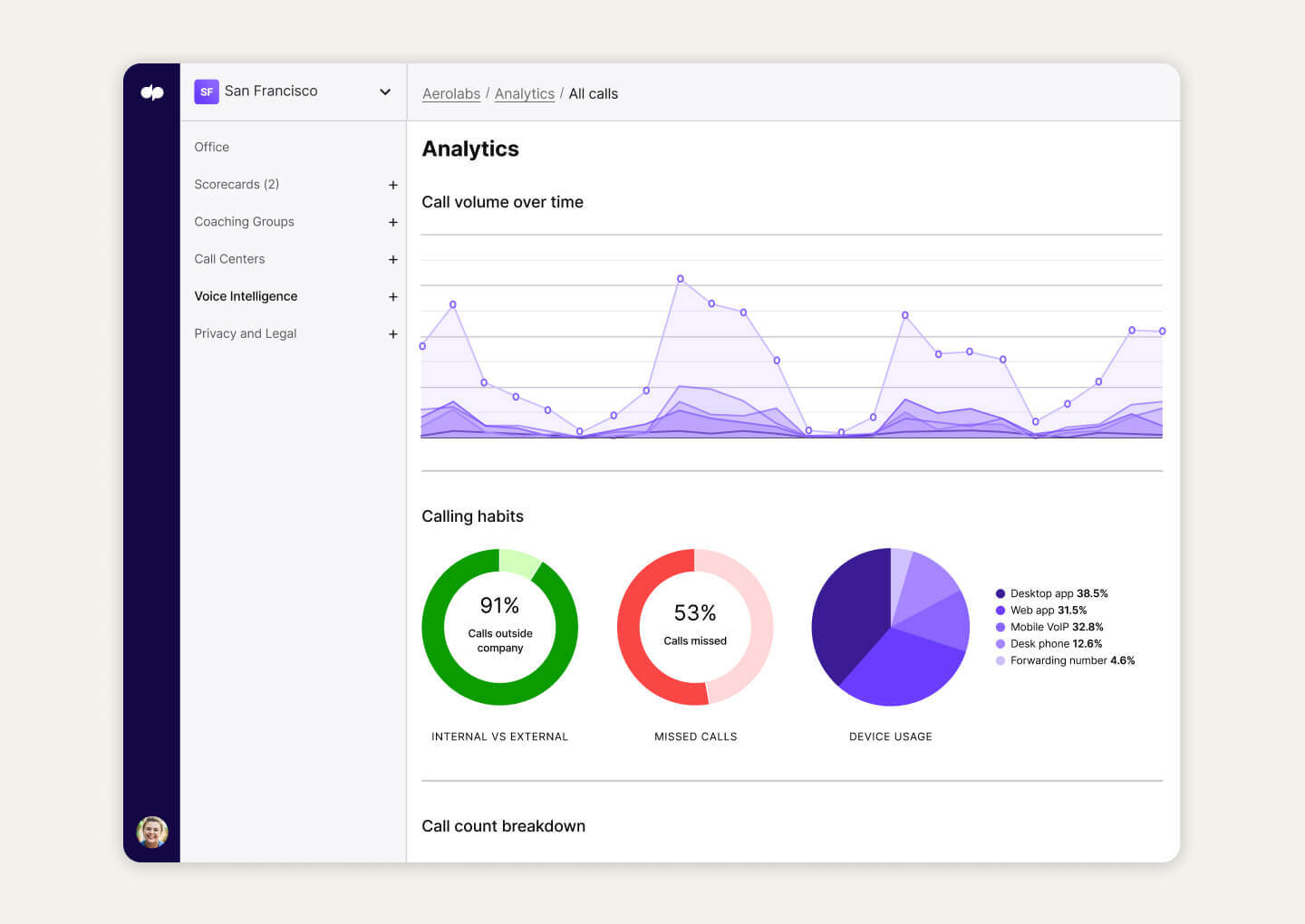 Built-in call analytics
Whether you're running a small business like a bed-and-breakfast or a large hotel chain, call analytics can help you optimize your service. Dig into call volume patterns on your real-time analytics dashboard in Dialpad and see how many missed and abandoned calls you're getting, your average speed to answer, and more
Unlimited call recording
Want to improve your training or customer service? With Dialpad, you can choose to manually record individual customer calls or automatically record every conversation. You can even set up your own custom greeting advising callers that calls are recorded or choose from a selection of pre-made greetings.
🛏️ Dialpad tip:
Dialpad has strict security and encryption standards, and you can choose to set up a custom recording retention policy to retain data for only a certain amount of time. We have customers in a range of regulated industries, like healthcare and law, that are using Dialpad Ai and our call recording features while staying compliant!
More than a hotel phone system
See how your hotel can use Dialpad to take phone calls, have video meetings, send SMS + team messages, and even handle social media messages—all in one omnichannel platform! Book a personal walkthrough of the product with our team, or take a self-guided interactive tour and play around with it on your own!
Is a PBX phone system effective in hotel businesses?
Yes and no. A hotel PBX phone system can provide connectivity throughout the hotel with features like room status, do not disturb settings, and automated reminders. Guest room phones connect guests to the front desk and vice versa.
However, an onsite PBX phone system can be expensive to set up and maintain. PBX systems require frequent maintenance, an on-premises storage site—perhaps with temperature controls, depending on size and local climate—and specific hardware that has to be purchased, like IP phones and traditional desk phones. These costs add up, especially if you're running a chain of hotels. That means if you're just starting a small hotel business, the costs associated with an on-premises PBX system can be downright prohibitive.
For hotels of any size, a cloud communications platform is generally more cost-effective and efficient since it doesn't need to be housed onsite and you don't need to worry about maintenance or pay for expensive maintenance and IT services—everything is taken care of by your provider, like Dialpad, in your monthly subscription.
You also don't need to pay for expensive hardware. Your hotel employees can simply download Dialpad's desktop or mobile app onto their computers and cell phones (and it's also compatible with desk phones). They can even use tablets or use Dialpad by logging in through a web browser—no downloads needed. These options provide hoteliers and hotel staff with multiple flexible options for staying connected with front desk and guests.

Do hotels and motels generally have the same business phone needs?
How much is a hotel phone system?
What is VoIP in hotel phone systems?