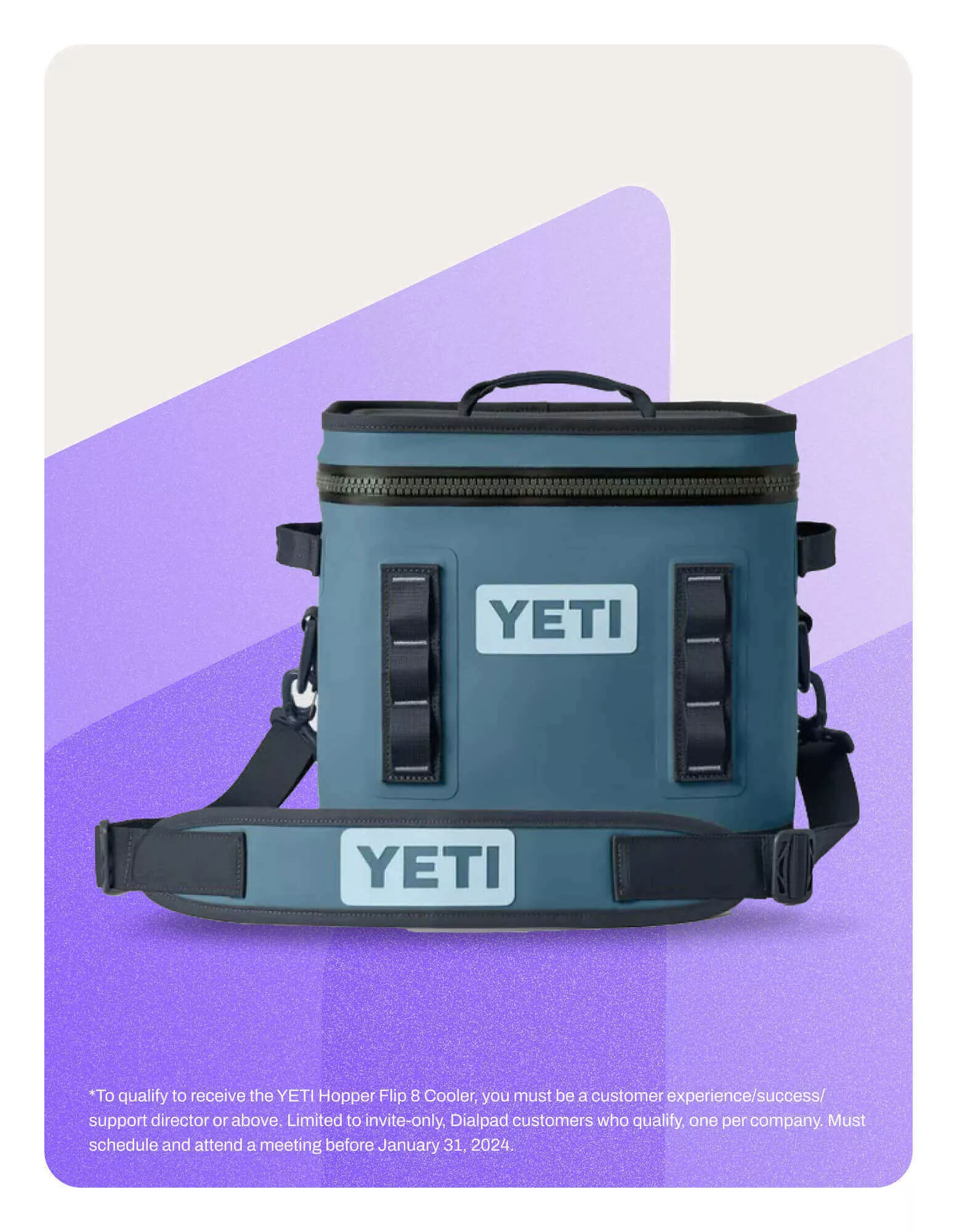 AI CONTACT CENTER
Drive a cooler customer experience
As a valued Dialpad customer, get a free YETI Hopper Flip 8 Cooler when you meet your Account Manager to learn how Ai Contact Center adds value:
Integrated Conversations: Say goodbye to scattered conversations and welcome efficient management with our unified platform.
Swift Solutions: Our integrated AI accelerates customer request resolutions, ensuring quicker and more effective support.
Real-time Insights: Empower your managers with real-time transcription and sentiment analysis for data-driven decisions.
Like what you hear? Let's get started.
Global brand big & small love Dialpad

Education first increases their CSAT to 97%

AER Technologies drops their call abandon rate by 13%

CareRev reduces missed calls by 90%
See Dialpad's
Ai Contact Center in action