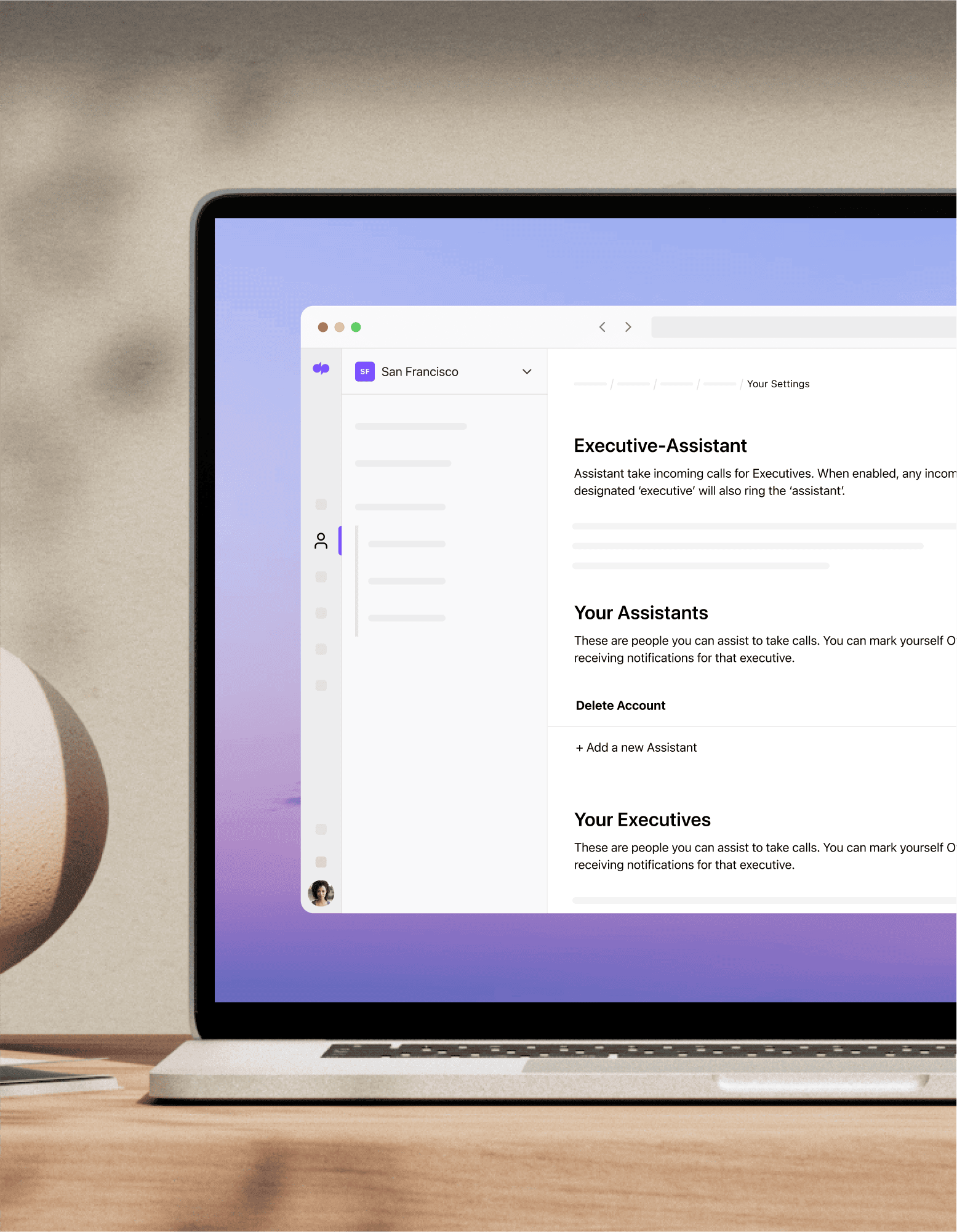 Executive assistant: Delegate your calls
Do you have an EA? With Dialpad's Executive Assistant, you can assign a team member to handle all of your incoming calls, help you manage your call volume, or screen your calls. Book a product tour to see how it works!
Designed for business leaders
At any given moment, business leaders have multiple issues and projects vying for their attention. Employees requesting time off, vendors trying to book time to discuss a new product, even midday calls from family and friends.
Dialpad's Executive Assistant feature lets you appoint someone whom you can easily transfer incoming calls to help you handle issues that don't require your immediate attention.
Your assigned assistant will be able to answer the call and take any necessary actions—whether that's scheduling a chat with you or even sending the call back to your line. You can also give your assistant access to transcripts, voicemails, and recordings.
How does the executive assistant feature work?
If neither you nor your assistant is available to take the call, it'll go straight through to your voicemail as it would normally.
Dialpad's executive assistant feature also allows your assistant to make calls on your behalf. When the assistant makes a call, they can choose whether to call from their own line or from their executive's.
A record of the call is then sent to the executive's inbox so they can stay on top of what calls have been made on their behalf. The assistant also has access to this inbox to keep on top of missed calls and voicemails.
How do I use the executive assistant feature?
If you want to delegate your calls to someone in Dialpad (not just forwarding calls), first create a pairing—assign a person to act as your executive assistant:

Log into your account at Dialpad.com > Your Settings > Executive-Assistant (scroll down)
Under that section, click "+ Add a new Assistant" icon and start typing in a name. The field should auto-complete against your list of Dialpad users. Do the same for designating an Assistant in the next field.
Once you click confirm, an email will be sent to both users for them to accept the new set-up.
You can also request to be an assistant for someone else from here, by clicking "+ Add a new Executive" in the section right below the "Add a new Assistant" section.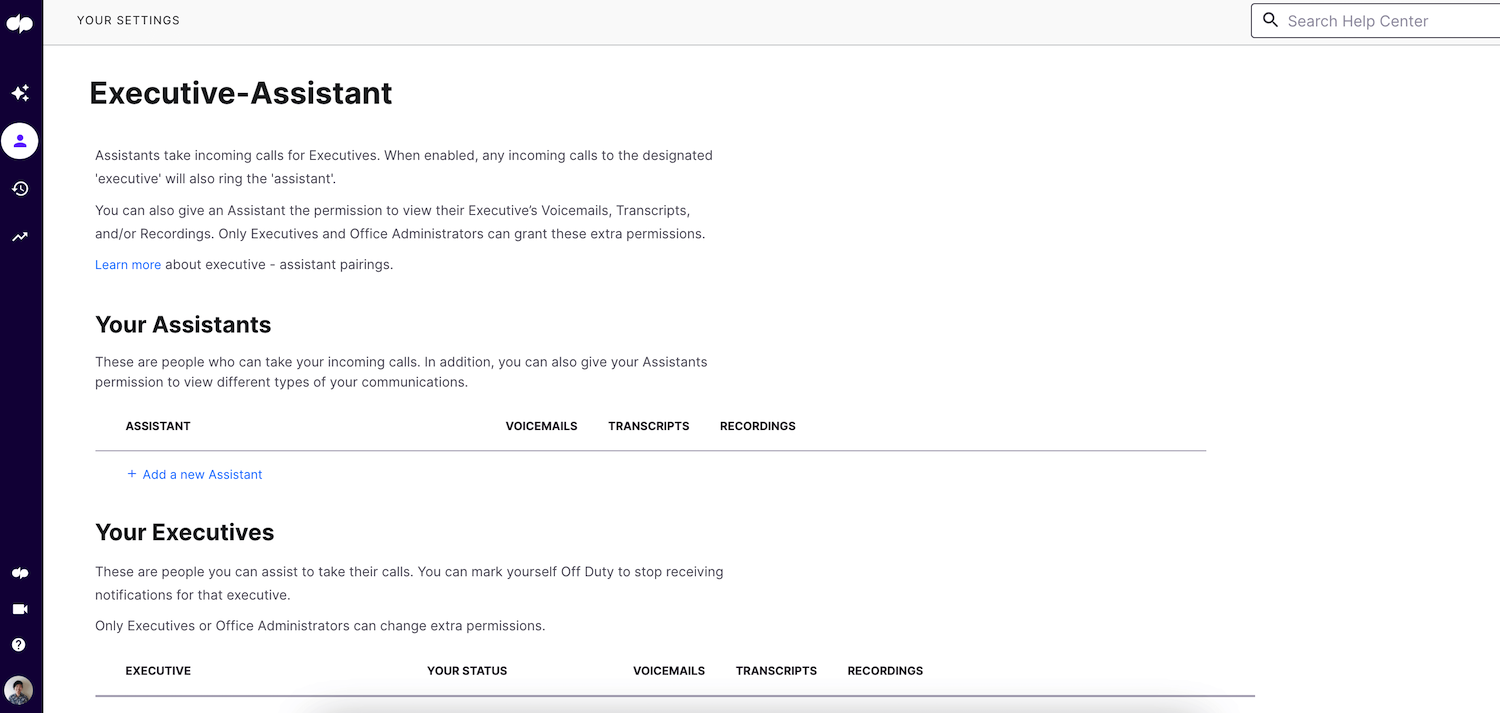 Call delegation made easy
Dialpad's executive assistant feature makes it easy for business leaders to delegate their phone calls. Book a demo to see how easy it is to set up, or take a self-guided interactive tour of the app on your own first!
FAQs about Dialpad's call delegation / executive assistant feature
Will the executive assistant feature work on my tablet too?
Yes! This feature works across all Dialpad-connected devices.
Does the executive assistant feature cost extra?
How many executive assistant pairings can exist in my Dialpad account?
Can an executive have more than one assistant?
Can one assistant field phone calls for multiple executives?