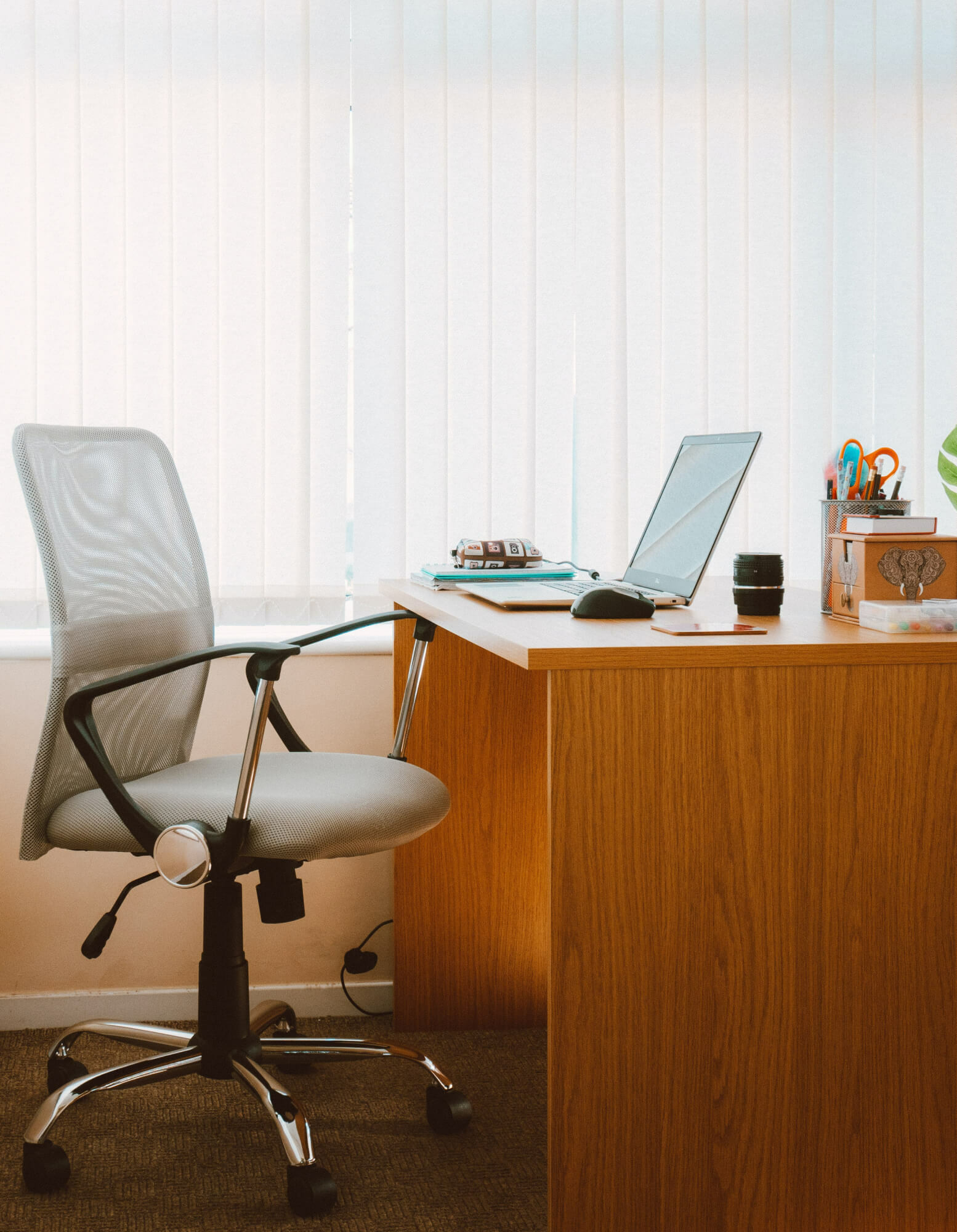 Spam call blocking
Dialpad's call blocking feature keeps your business lines free from robocalls and spammers which isn't just disruptive to your day to day operations, but can also end up costing your business time and money. Book a product tour to see how it works!
If spam calls are clogging up your business lines, costing you time, money, and patience, Dialpad can help!

With Dialpad's unified communications platform, teams get not only a multi-layered approach to call blocking and spam prevention, but also a cloud-based communication solution that helps remove communication silos and increases team productivity.
"
I receive a lot of spam on my desk phone line, and Dialpad's spam shield does a great job of stopping it. I never see it until I log in, which has been great in my day-to-day efficiency.
"
Chad Pierce
Head of Building Technology at WeWork
How does Dialpad's spam blocking work?
Automatic spam blocking:
Dialpad leverages the spam score tied to inbound calls to determine whether or not to allow them to reach an individual user.
The spam score is maintained by reliable third-party sources that feed that information back to Dialpad on each inbound call. A spam score of 100 (the highest possible) is automatically blocked from entering the Dialpad ecosystem.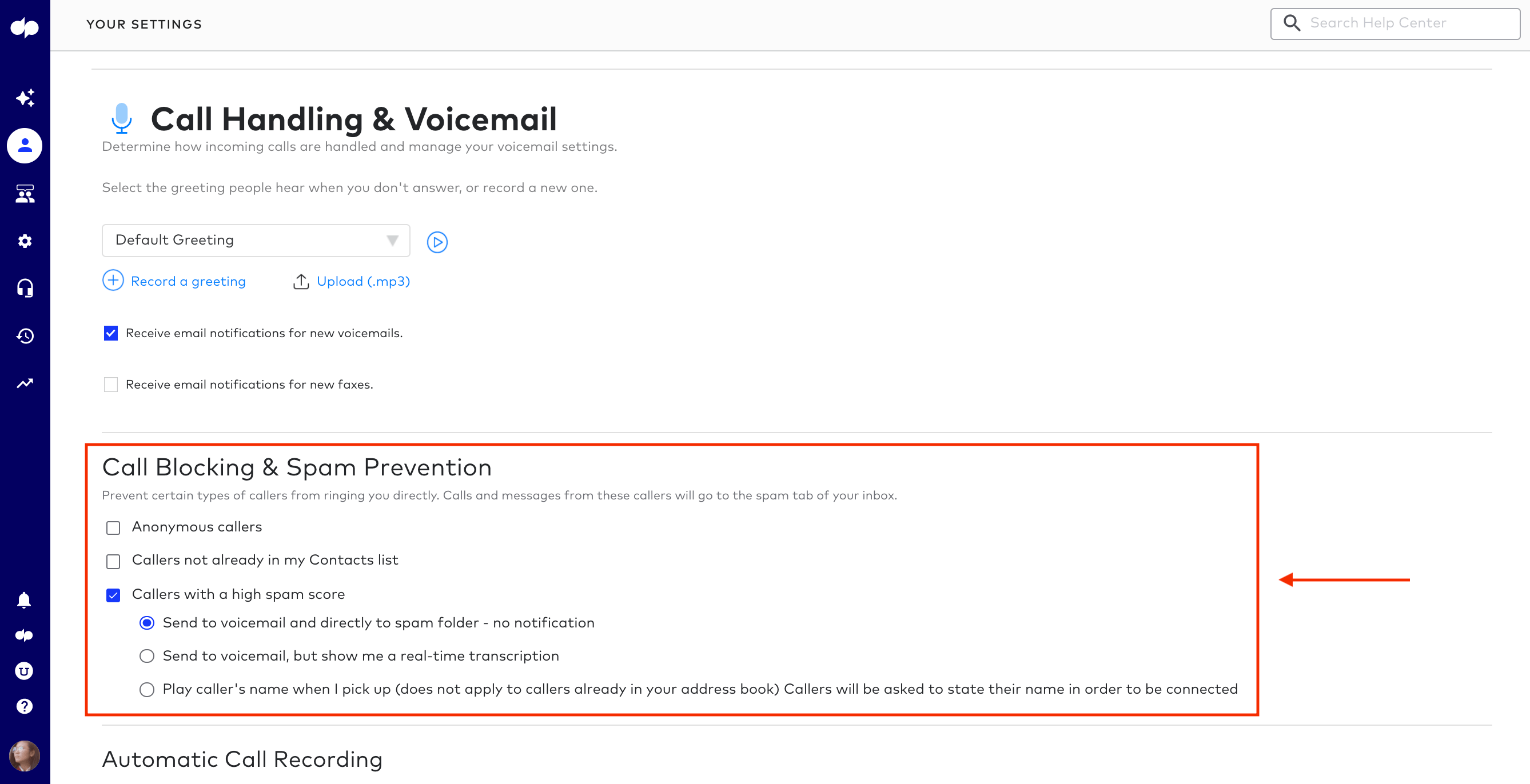 Self-serve spam blocking:
In addition to automatically blocking inbound calls with a spam score of 100, Dialpad has self-serve options for blocking calls with a "high spam score" (i.e. any score above 90). Not only that, Dialpad lets you set rules for inbound calls from callers not currently in your contact list, as well as any "anonymous" callers.
These options apply for every inbound call you receive to your direct Dialpad line—we also give you the option to mark new, unsaved numbers as spam for one-off calls that you may receive.
Say goodbye to spam
Dialpad offers a number of different ways to stop spam calls in their tracks. Here are just a few options:
Full block (play "Number not in service" message)
Straight to voicemail (no notification)
Straight to voicemail (notification plus real-time transcription)
IVR screening ("Please state your name and Dialpad will try to connect you")
Regardless of what you choose, all your spam calls will automatically filter into a Spam tab in your Dialpad inbox for you to review later—whether that's simply checking the caller or reading through the voicemail transcription.
Looking for a business phone system that reduces spam?
Dialpad gives you a lot more than just phone calls. Send instant + SMS messages, have video meetings, and more—all in one convenient app. Book a product tour to see how it works!
FAQs about call blocking and spam
Does Dialpad offer any automatic call blocking features?
Yes—any inbound call that has been marked with a high spam score (100) will automatically be blocked from reaching any Dialpad line.
What options does Dialpad have for call blocking and spam prevention?
Can I control where spam calls end up?
Where can I review all the calls I've received that have been marked as spam?
Does the call blocking feature work across all my Dialpad devices?
Where does Dialpad get the spam score from?