Back to Blog
How to get video testimonials from customers [+examples]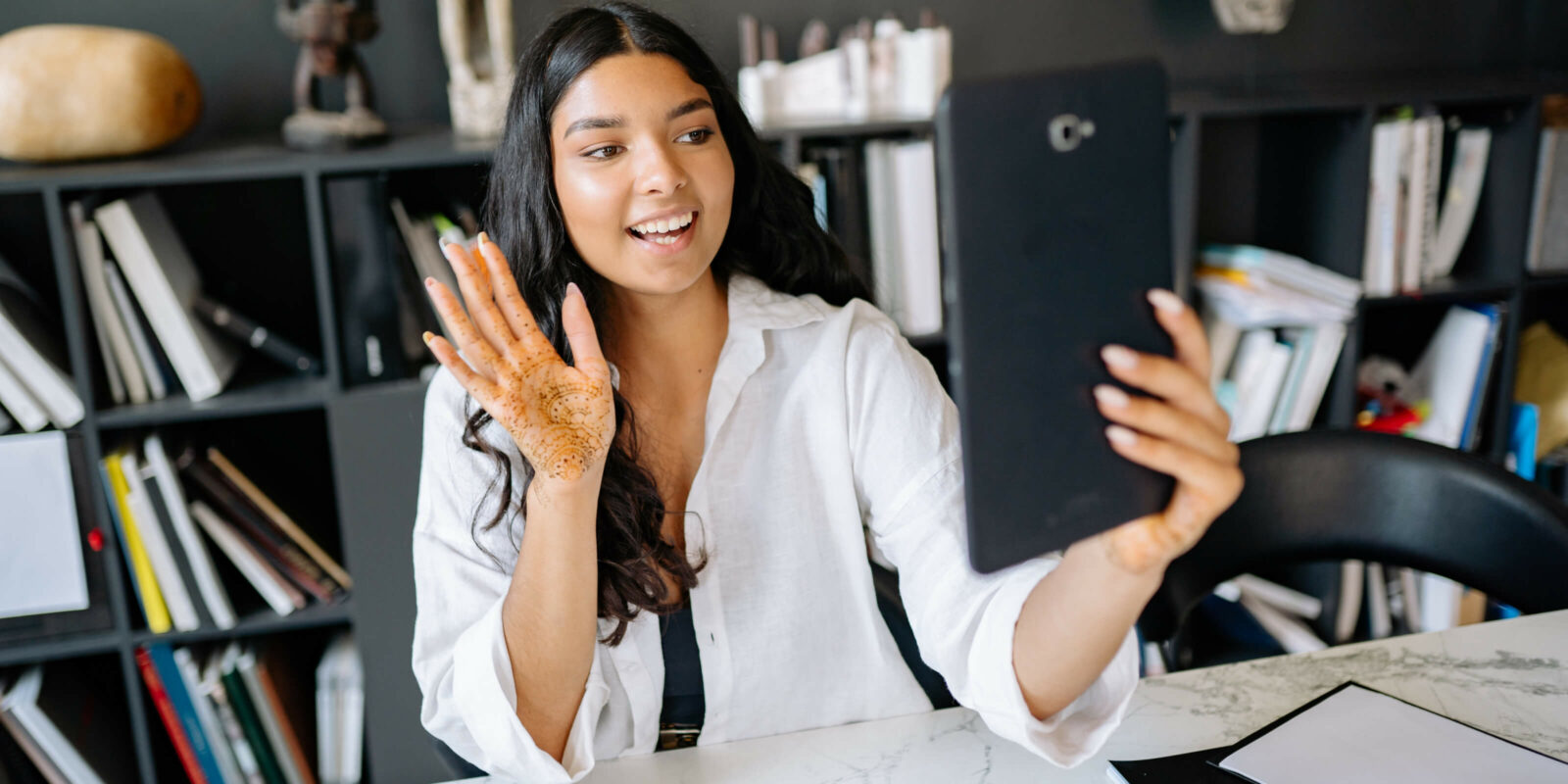 What's the endpoint of any promotional efforts? To showcase your product and convince potential customers that you have the ultimate solution to their problem/need.
Now, with myriad promotional activities out there—from witty ads to long-form blog posts—there is one that really stands out. And we're talking video testimonials from customers who are willing to be your brand advocates.
You may wonder what's so special about video testimonials? Let's look at some hard data:
If you're targeting audiences between 18-34, BrightLocal has some stats to share. Around 49% of millennials trust online reviews as much as advice from friends.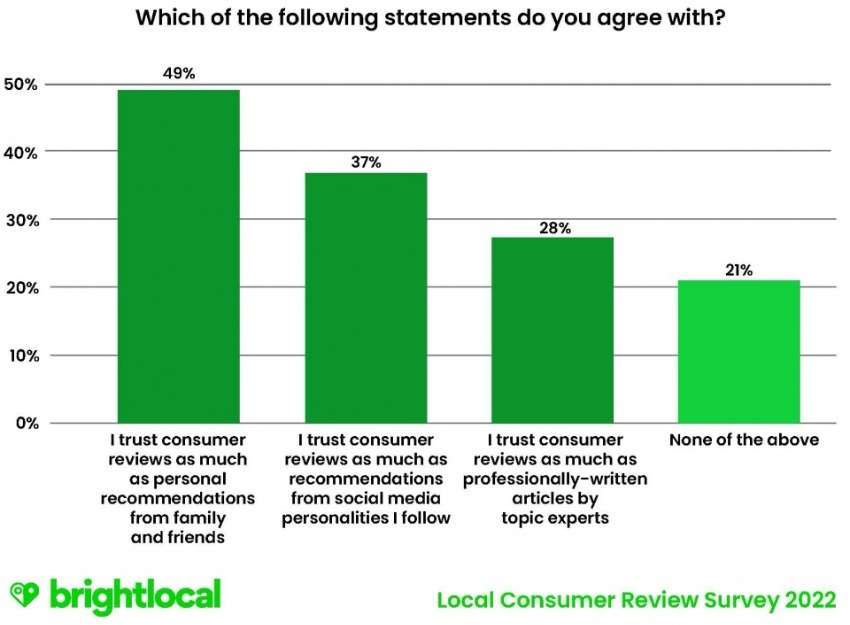 Factor in that 68% of internet users prefer videos to any other kinds of content, and you'll see that video testimonials can become a powerful consumer attraction mechanism if approached right.
This post will unwrap the whys and the hows behind video testimonials, and we'll cover:
Why video testimonials are important for your brand

How to encourage customers to share video testimonials

How best to approach them when asking for this favor
What are video testimonials?
You should already be familiar with customer reviews and other forms of customer feedback that provide social proof.
A part of video marketing, video testimonials are essentially types of video content that show a customer speaking about their great experience with your product or service.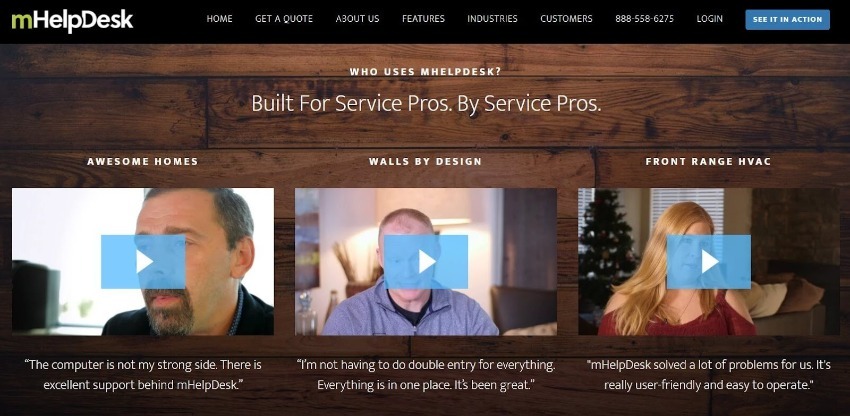 Unlike written testimonials and reviews, they tend to be more elaborate and convey more storytelling elements, with the typical structure being:

Customer's challenge

Failed attempts to solve this challenge

DIscovery of your product/service

How you helped them with their pain points and changed the way they now go about the given problems
Why are video testimonials important for your brand?
The hard data aside, it makes sense that reviews from fellow buyers sound more reliable and convincing than any assertions from sales reps, branded promotional emails, or polished ads.
Whatever the brand has to say about itself would sound less trustworthy than genuine video testimonials from real people and satisfied customers that have had experience with your product.
This means that video testimonials convey a few very powerful features other content forms can only partially cover.
Video testimonials build an emotional connection
As much as you might want to appeal to people's rationale, the majority of purchasing decisions are emotional.
Marketing has always been closely intertwined with emotions. For decades, brands have been coming up with marketing campaigns that would strike a chord in potential customers.
But the more consumers grew conscious about every marketing tool and trick in the book, the harder it got to build trust and a genuine emotional appeal.
Now, video testimonials from existing customers signpost that in fact, your brand is good enough for people—fellow customers—to share their experiences.
This adds a human touch to your brand's story, and it looks more authentic compared to other more obvious marketing stunts.
Video testimonials can (and do) boost conversions
While video testimonials have the power to connect to consumers, they also impact conversions, encouraging people to turn into buying customers. Many shoppers turn to customer reviews and testimonials before making a purchasing decision, as they serve as the online version of word of mouth.
Now, put testimonials and videos (as we mentioned, the preferred content format among consumers) together, and you get a powerful driver of brand awareness, trust, engagement, traffic, and ultimately conversions.
Video testimonials deliver social proof that builds trust and impacts buying decisions
The reason why video testimonials convert is probably behind this feature: they bring social proof, something prospective customers search for in the oversaturated and noisy digital space.
With so many product choices, marketing messages, and promotional efforts thrown in customers' faces, it's hard to differentiate between solutions, and social proof is about the only way to stand out. And video testimonials more than deliver on this.
Just think about your customer journey when searching for that apartment on Airbnb or a product on Amazon. Reviews make up a big part of your decision-making process.
While brands can write about themselves as much as they want, fellow customer testimonials look more trustworthy and reliable.
Video testimonials have the storytelling element important across any promotional efforts
By design, video testimonials involve visual storytelling. Unlike advertising where you often don't have enough airtime to tell an entire story, success stories have enough space for a customer to share their entire journey and experience with your product.
The problem-solution structure implies telling a story, so once again, this makes video testimonials more appealing than a dozen marketing messages thrown in the air.
How to encourage customers to share video testimonials
Now that we've unleashed the full power of video testimonials, you must be wondering how to actually get them.
Having a large fan base and building up customer loyalty sure helps. And it goes without saying that you should have a great product at hand. But there are some tricks that can help you encourage customers to share their feedback in a video format.
1. Just ask your customers, personally
The very first step for getting video testimonials is to simply ask.
While you can send your customers an email or give them a call instead, make sure all your communication is personal and authentic.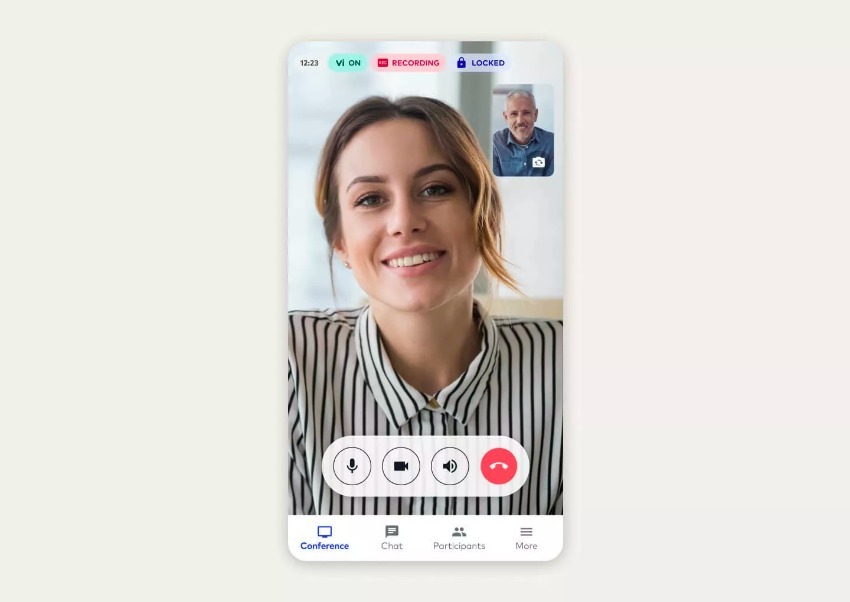 You can go about this in two ways:
If you have a big audience across social media channels, publish a post that calls for video reviews, and start your communication from there.

If you want to be more selective, look at people who have made repeated purchases of your product—they are satisfied customers who clearly love your brand and would be more willing to share their positive experiences.
2. Explain why their story is important
Since you're asking for a video testimonial, a lot of people might be reluctant to stand in front of the camera. There's camera shyness and a lot of hesitation as to why their story even matters.
So, definitely take the time to explain why their story is something important, not just for the brand but for other people. Depending on your product or solution, you can use various reasonings:

Other people will benefit from the same solution,

They might've been facing the same issues others seek to resolve,

They can inspire others to deal with the obstacles your product resolves, etc.
It's also important to emphasize that they will get to tell their story as it is. You'd be surprised to see how many people are willing to share and be heard given the chance.

3. Offer your help—both technical and contextual
When asking for a video testimonial, keep in mind that you're asking for a lot. So make sure to let them know that you can and are willing to do the hard work for them.
From interview questions that can help them direct the story to technical equipment issues, you have to be able to do the heavy-lifting, leaving as few things for customers to deal with as possible.
Address video quality concerns
A lot of the hesitation can come from the fact that a customer may fear they won't be able to produce a high-quality video. To assure them that that's no issue, be sure to:

If you can, send over some equipment or share access to the software you're ready to work with.

Create a guide/tutorial that will walk them through all the key technical steps.

Take full charge of video production (if possible) or at least post-production.
Offer interview & guiding questions
While you have to highlight that it is their personal story you're willing to hear and record, you should also offer some guidance.
This will take some of the heavy burdens off the customers' shoulders and help you have some control over the end result. Make sure to be very clear as to:

What the rough structure of the video may look like (you can even create a customer testimonial template);

What you would love to hear—from important messages to some must-haves—but be careful not to sound too pushy here.
You can even offer to interview the customer through video conferencing and create an entire script, but only if they're willing to do it this way. Remember, it's their story and they have to be able to tell it the way they want.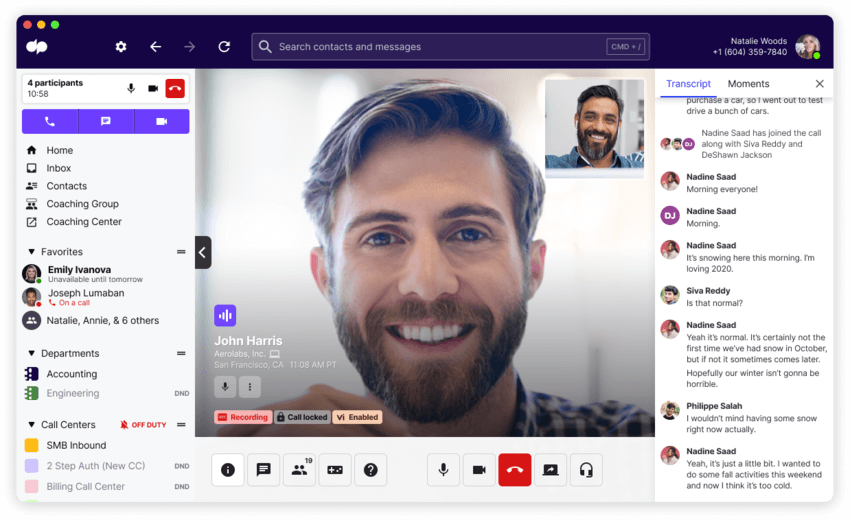 Sample questions to ask customers during a video testimonial
What problems were you facing when you were looking for our product/service?
This will entice them to highlight the many features of your product or service, and catch the attention of people with similar problems.
Why did you turn to us and what differentiated our product/service from the rest?
This will emphasize that your solution is better than the rest, and outline the whys.
What exactly stood out in your experience with our product/service/company?
This is the "emotional" part of the story where a customer gets to share their positive experiences—be it amazing customer service, fast delivery, transparent pricing, and so on.
Why would you continue working with us and recommend us to other people?
This is what marketers call the "CTA" or call to action, a message that encourages others to choose your solution over others.
The biggest no-nos when asking for a video testimonial
Now that we've covered how to ask your customers for a video testimonial, we have to highlight that there are some things you should definitely avoid.
Don't turn to brand new customers
Brand new customers, as much as they might love your product, might not yet be willing to share anything with you. So your early request might simply scare them off and do your brand more harm than good.
Don't offer incentives
While you might find it appealing to offer some incentive—a gift, promo code, etc.—in return for a video testimonial, this typically isn't a good idea. In fact, it's a bribe and you don't want your brand to be associated with such practices.
Any incentives should be disclosed, and a video testimonial that says "I did receive a $100 gift card for this review" loses all its worth and perks—reliability, trustworthiness, social proof, and so on.
Learn from the best: Customer testimonial video examples
Hopefully, you're now pretty confident to go out to your customers and ask for a video testimonial. But before you do, take inspiration from some of the greatest case studies of customer video testimonials:
1. Mind-blowing production by Apple (Real stories for Apple Watch)
As one of the biggest tech companies in the world, Apple has sold over $394 billion worth of goods, primarily driven by brand loyalty and the emotional connection that the brand enjoys with its customers. Apple turned their customer testimonial video into a beautiful and touching story about how Apple Watch helped to save people's lives, in their own words.
A few customers share their real-life stories that showcase how the watch's health features and Siri essentially helped them tackle health problems and get medical aid just in time.

2. Great storytelling and customer-centricity by Google
Google used one of its customers' stories to promote its Google Ads product.
What stands out is that they allow for the customer to take their time and tell their brand story in full, focusing on the processes and challenges, bringing in the solution—Google Ads—only mid-way through the video.
It reinforces the storytelling element, enticing viewers to take a deep dive into the story and want to hear it till the end.
3. Simplified production + focus on symbols by Starbucks
Here's a creative video testimonial by Starbucks, where they don't even have a full-on video, but rather an animation for the audio testimonial.
They use graphics that are often used on Starbucks cups and background noise that you typically hear at Starbucks. Simple story, simple graphics, and a simple execution, all to authentically and reliably deliver a powerful message that Starbucks is a place where you meet people.
4. Results-oriented by Monday.com
Less of an emotional video, but rather one that strikes your rational chords, Monday.com's video testimonial is a great example of a video that shows customers sharing the great results they achieved thanks to a product.
If you want to go results-driven, you can draw some inspiration from this video.
Wrapping up
The online space is getting noisier as people are getting weary of different marketing "tricks". Customer testimonial videos offer the much-needed leverage to reach customers, capture viewers' attention, deliver product value, and even convert your target audience into loyal customers.
So it's an opportunity you cannot miss as a business owner.
The tips we shared in this post should serve as a great starting point and guiding principle for your video testimonial efforts. The only thing left to do is roll up your sleeves and begin your customer outreach to make videos that will power up your brand and content marketing strategy.

Take Dialpad for a spin
Sign up for a 14-day free trial to get phone calls, video meetings, and instant + SMS/MMS messaging in one place. It takes just a few minutes to get started, and you'll be set up with a virtual phone number too!