Back to Blog
Navigating compliance + security of collaboration tools in healthcare and other regulated industries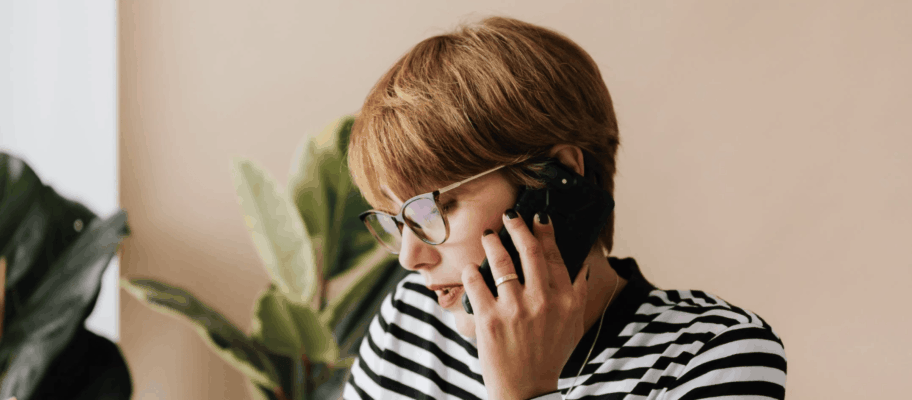 With the rapid adoption of collaboration tools across industries, including heavily regulated markets such as healthcare, legal, and financial services, large organizations are facing increasing challenges in both the compliance and security of their communication content.
Compliance challenges in the healthcare industry
As scrutiny around the sale of complex healthcare products is heightened, organizations are increasingly facing new regulations aimed at protecting the consumer. The most recent one being the Centers for Medicare & Medicaid Services ("CMS")'s new electronic communications recording, disclosure, and oversight rules, effective 1 October 2022.
These rules require third party marketing organizations ("TPMOs") to record or capture any electronic communications of sales conversations about MA plans or Part D, which includes telephone calls on cloud phone systems and unified communications platforms such as Dialpad.
Additionally, CMS mandates the provision of specific disclaimer language during the first minute of a telephone call or within the relevant electronic communication. Our Director of Regulatory Intelligence, Stacey English has written extensively about the new CMS rules and regulations specific to electronic communications.
Security challenges for the healthcare industry with AI
If staying compliant weren't a big enough challenge, CISOs and CIOs also have to deal with the exponential increase of the number of risk vectors within an organization. Chat, audio and video conferencing represent the most significant risk vectors in this new "work from anywhere" environment.
Managing the risks related to data leakage (both intentional and inadvertent), employee misconduct, data privacy, and regulatory risks pose challenges to organizations of every industry, and healthcare is no exception. Organizations have been rapidly adopting telemedicine and digital-based healthcare to serve remote patients or have the staff collaborate digitally. However, these platforms also open up avenues for inappropriate use of protected health information (PHI), inadvertent sharing of such information, and concerns over cybersecurity risks, like ransomware.
These firms need to ensure proper security and compliance controls are in place to maintain conduct standards, prevent leakage of health-related data, and protect healthcare providers and patients from regulatory and cybersecurity risks. Without appropriate monitoring in place, these issues can persist and proliferate, resulting in regulatory fines, reputational damage and other negative consequences.
These firms are increasingly looking for communications solutions that can leverage the power of artificial intelligence and machine learning to automate the detection of these risks and scale the review and resolution process of these incidents.
Partnering with Dialpad
We have partnered with Dialpad to enable organizations in highly regulated industries such as healthcare, law, and financial services to keep their Dialpad Ai Voice and business text messaging communications compliant and secure.
With the launch of our coverage for Dialpad Ai Voice (which includes voice calls and SMS), organizations using these modes of communications will be able to identify and remediate issues that could create future legal liability. Theta Lake's AI-based policies allow these firms to automatically detect acceptable use risk, data privacy and loss risks, along with conduct risks, such as abusive and controversial behavior, and other company specific risks.

I am excited about the Theta Lake integration for Dialpad Ai Voice and Messaging!

Both Dialpad and Theta Lake were competing for UC's "Best Use of AI" and "Most Innovative Company" this year, and it's wonderful to see both of our teams partner to provide state-of-the-art AI across the Collaboration stack.

Our customers in regulated markets have a lot to gain from expanding the compliance and security capabilities of their collaboration investment.
Dan O'Connell
Chief Strategy Officer at Dialpad
eDiscovery and Legal Hold for Dialpad Ai Voice's voice calling and SMS: Theta Lake enables compliance, legal, and security professionals to search and review fully threaded Dialpad's voice call and SMS conversations in their native format. Messages, files, documents, images, GIFs, and reactions are captured and stored in native format across the conversation history. Easily go back days, weeks, and months across SMS conversations between external parties to understand the full context, including images and emojis, to provide comprehensive historical insights on active conversations.

AI-based detections across what is said, typed, or shared: These pre-built policies can automatically detect information like a patient's SSN, birth date, email address, policy numbers, and phone number, potentially inappropriate behavior, such as failure to abide by patient interaction guidelines in what was said in a phone call or on an SMS conversation. Theta Lake also enables the redaction of PHI from internal recordings to mitigate data leakage.
Learn more about the Theta Lake and Dialpad integration on our dedicated integration page.
Sacha Nacar is the Director of Alliances at Theta Lake, where he focuses on building a rich ecosystem of partners in the UC & Collaboration industry. Prior to Theta Lake, Sacha worked at Cisco/Webex where he held multiple roles in Business Development, M&A Strategy & Integration, Software Engineering, and Product Management.
Want to see what the fuss is about?
Sign up for a demo of Dialpad Ai Voice, the ideal unified communications for healthcare and other regulated industries. Find out why Theta Lake and similar organizations are trusting Dialpad to solve their communications needs.