Back to Blog
The 7 best Microsoft Teams alternatives better team collaboration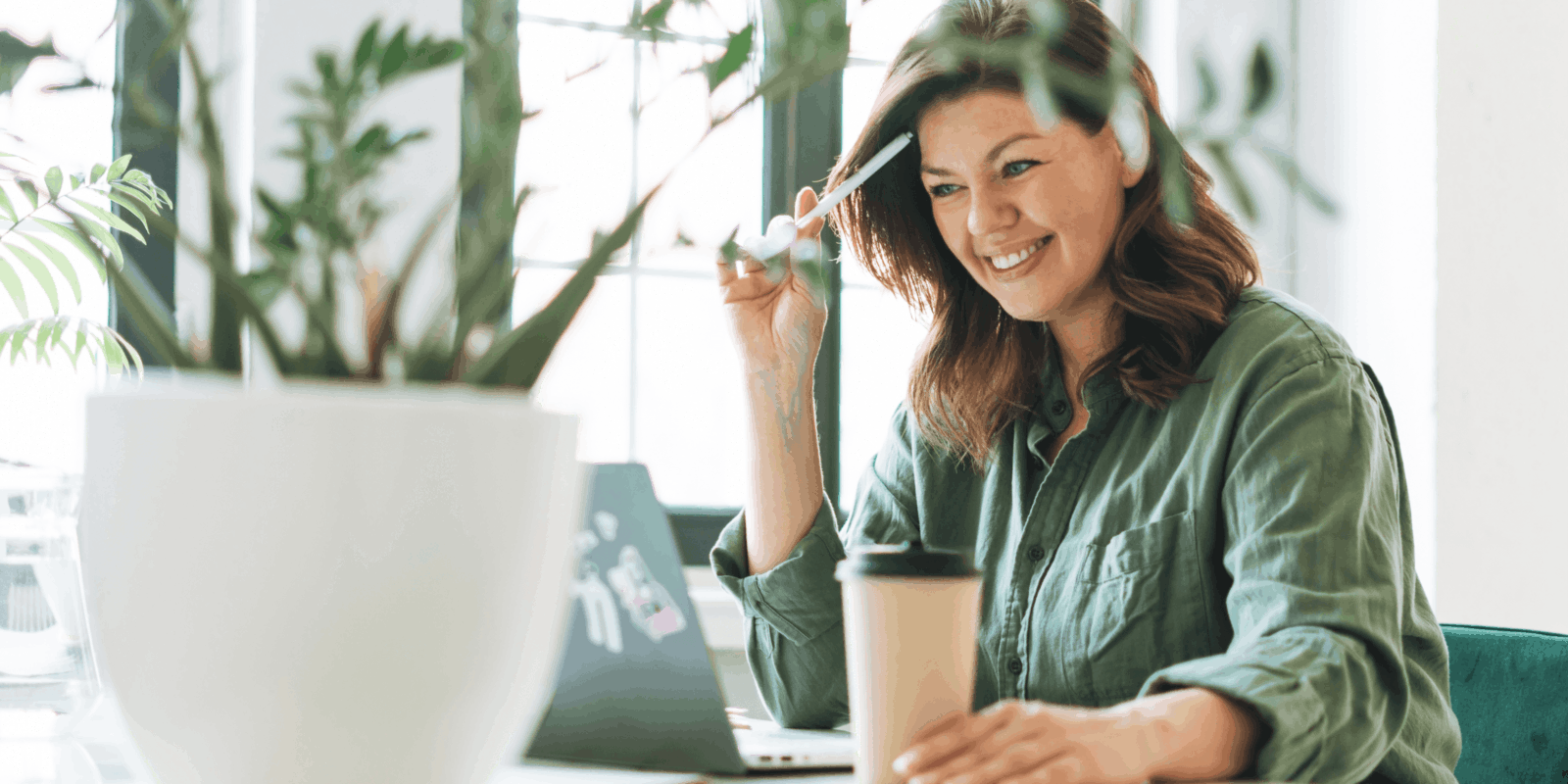 Effective team collaboration relies on strong communication, and modern workplaces offer no shortage of options for staying in touch—including video conferencing, audio calls, instant messaging, and file sharing.
Microsoft Teams is one of the many software solutions that provide (at least some of) these much sought-after features, but if you think it's not robust enough to support your company as it grows, you might be in search of an alternative for business communication.
In this post, I'll share seven Microsoft Teams alternatives that help teams effectively collaborate and help you decide which is the best for your needs.
What is Microsoft Teams?
Microsoft Teams is a team collaboration tool that incorporates instant messaging, video conferencing, and audio calls. You can create multiple group messaging channels based on teams, projects, or topics.
Each channel has its own file storage, and you can integrate cloud storage platforms for extra space. One of the software's main selling points is that it connects smoothly with all Microsoft 365 tools—and if you already have a license for this, Teams is included for free.

👉 Dialpad tip:
There are other free options like Google Meet and Hangouts, but they're pretty limited in functionality and for most businesses, one of the options in the list below will be a better fit.
What are some drawbacks of using Microsoft Teams?
All that being said, Microsoft Teams does have some limitations. Perhaps the biggest one is that if you want to make outbound calls, your admin will have to bring in a third-party UCaaS or telephony provider to implement direct routing (which is more complicated to set up and incurs additional costs, including an $8/month/user charge for the MS Teams Phone license).
Other than that, everything uploaded to conversations is also in a channel root folder, making it tricky to organize files shared in conversations. There's no unified search tool for these, and the software doesn't notify you if you choose a team name that's already been taken—which means it's easy to accidentally create duplicate team chats.
Communication features to look for in Microsoft Teams alternatives
If the above drawbacks have led you to look for an alternative to Microsoft Teams, here are some key features to look out for:
Robust, included-for-free telephony
Using voice and video for internal communication is great, but when the only people you can talk to are those inside the same organization as you, then it's a missed opportunity. Why bother switching to a different platform to dial out to prospects and clients, when you can use the same platform and save on clicks, time, and costs?
Ease of use
Usability is a big factor when it comes to enterprise communication software like Microsoft Teams. Users will be on the platform day to day making dozens of calls in a week and sending hundreds of messages, so it behooves you to make sure that the app you give them has a simple and intuitive interface.
Meeting transcriptions
Video conferences are better when you don't have to worry about taking down notes. While many video conferencing solutions offer post-call transcription (whether it's native or sourced to a third party), it's useful to have a real-time in-call transcription for instant recording of what has been said. That allows you to focus on the conversation and, if need be, scroll back in the transcript to confirm important items while on the call.
Call recording and summaries
Call recordings are super-useful. It's an easy way to recall what was discussed even weeks after the meeting.
Post-call summaries are just that: a summary of who was on the call and what was discussed. Think of it as a digital secretary. Dialpad's post-call summary feature, for example, provides basic call information like names, dates, times, and call duration, as well as a searchable transcript and an index of "key moments" like action items, snippets, and sentiment analysis:


Much more convenient than listening to an hour-long recording.
Call recordings can also be shared with others if you really have to, but it might be more convenient to share the call summary instead.
Desktop and mobile apps that work across different devices
Make sure your chosen software is accessible to all team members and customers by selecting a system that supports multiple devices and operating systems, from Mac and iOS to Windows and Android.
It's even better if participants can switch devices mid-call with some type of call flip feature. And if you're regularly talking with clients or prospects who may not want to download an app to join your conference, then you'll want a browser-based solution that lets people to join and host meetings from their web browsers:

7 alternatives to Microsoft Teams and how they measure up
There are plenty of Microsoft Teams alternatives available, each with their approach to solving an enterprise's needs. Some focus on one thing, like instant messaging, while others try to solve multiple needs at once. To help you distinguish between these kinds of tools, we've broken the list down into three categories: all-in-one unified communications, video conferencing tools, and instant messaging tools.
Category A: All-in-one unified communications platforms
1. Dialpad

What makes Dialpad a great alternative to Microsoft Teams?
We're going to come right out and say it: Dialpad is the best Microsoft Teams alternative. Unlike Microsoft Teams, Dialpad offers built-in telephony, SMS/MMS + team messaging, and contact center functionality. Unified communications means all these tools (plus video conferencing) are in the same place, which makes life much easier.
While Microsoft Teams lacks basic outbound calling, Dialpad provides enterprise VoIP solutions with HD quality, advanced call management, and unlimited calling in the US and Canada—on even the most basic plan. It's easy to sync data from phone conversations with the rest of your channels (which can't happen when voice is supplied by a third party, like in Microsoft Teams).
Dialpad also has enterprise-level encryption and a range of in-meeting controls. You can set up virtual waiting rooms, attendee permissions, entry PIN codes, lock meetings after everyone's joined, and remove attendees:

There's also screen sharing and recording, in-meeting chat, and a browser-based option for hosting and joining meetings. Dialpad's Miro integration also makes it easy for you to conduct brainstorming and digital whiteboarding sessions with your team remotely.
Additionally, there is a 100% uptime SLA for Enterprise customers, compared to 99.9% from Microsoft Teams. That difference may sound small, but it represents literally hours of downtime each year.
Other unique features
A truly unified communications solution with telephony included
We covered parts of this above when we discussed how Dialpad can do internal and external communications and has a host of other supporting features, but the real value is in how all of those features come together in one seamless package.
All features in Dialpad work together in a logical way that helps simplify and streamline communications and improve your workflow. Dialpad's contact center platform is fully integrated into its UCaaS product, and lets agents handle customer conversations on phone calls and social media channels like Facebook Messenger.
For example, if you're having a discussion with a co-worker over chat, you can easily add someone into the conversation and form a group chat with a couple of clicks, and then move the discussion to a video conference if you need to go deeper. You can then turn on Dialpad Ai to transcribe that meeting, and Dialpad will automatically send the call recording and notes to all the participants once you end the call. It lets you see a complete message history—and yes, we have emojis, too.
All that happens from the same application, whether that's on your mobile app or your browser.
Built-in AI
Dialpad Ai makes meetings easier by removing the hard work of taking notes and reviewing past meetings.
The artificial intelligence uses natural language processing to accurately process and record every word that's being said (even better than Google does). But more than that, it actually gets better with every call. It uses machine learning to get better at recognizing words and individual speakers.
It gets better! Dialpad uses this same technology on the call post-call summary. As we mentioned earlier, it can generate a searchable transcript, but also tag important points in the conversation like questions, keywords of note, sentiment, and action items—all on its own:


Transparent pricing
With Microsoft Teams, there's some add-on pricing for Business licenses and Direct Routing, which can increase costs significantly.
Dialpad is cost-effective for small businesses and robust enough for enterprises. If you're just looking for virtual meetings, use the free version, or pay $15/user/month for unlimited calling in the US and Canada, more participants, and real-time transcriptions and call summaries.
2. RingCentral
What makes RingCentral a great alternative to Microsoft Teams?
RingCentral is a business communications solution that offers voice calls and video calls, as well as online meetings and chat functionality (much like Dialpad does). It has a wider range of functionality compared to Microsoft Teams.
That being said, RingCentral is generally considered a "legacy" provider due to its beginnings selling PBX-based solutions. Their platform is a mix of homegrown technology and whitelabeled products (in the case of their AI and contact center functionality), which make it less flexible than cloud-native solutions like Dialpad.
Pricing
RingCentral divides their pricing into four tiers: Essentials, Standard, Premium, and Ultimate. You'll need to ask for a quote for each tier.2
Category B: Video conferencing-only tools
If you're mainly looking for video conferencing solutions, here are some video-focused alternatives to Microsoft Teams:
3. Zoom

What makes it a good alternative to Microsoft Teams?
Most of us are familiar with Zoom by now and know how to get around in it. The free version caps meetings at 40 minutes but allows up to 100 participants and has screen sharing, and recording. If you want to upgrade, the monthly fee is only payable by hosts, as opposed to Microsoft Teams' per-user subscription.
The built-in team chat feature enables 1:1 or group conversations via public or private channels. You can schedule meetings from Outlook, Gmail, or iCal, but you need another app to share files, which many Zoom alternatives have built-in. Zoom Phone, Zoom Rooms, Events & Webinar, and Contact Center are all sold separately.
Pricing
After the free version, it's straight up to $149.90/year for Pro (still only 100 attendees); $199.90/year for Business; or $250/year for Business Plus. There's also custom Enterprise pricing.3
4. GoTo Meeting

What makes it a good alternative to Microsoft Teams?
GoTo Meeting is a SaaS communications platform is focused on video conferencing, although you do have audio options including toll-free numbers, conference call dial out, and "call me" features. It supports all major platforms and includes personal meeting rooms, download-free functionality, and background noise suppression.
The lowest-priced plan accommodates 150 meeting participants with no time limits, HD video, and screen sharing. The Business tier upgrades you to 250 attendees and unlocks whiteboards and drawing tools, unlimited cloud recordings, transcriptions, and lockable meetings.
There are plenty of integrations including Zoho, Salesforce, and Google Workspace. The 99.999% service uptime is higher than many GoTo Meeting alternatives (but lower than Dialpad). Reviewers are divided on its ease of use.4
Pricing
Professional: $12/organizer/month; Business: $16/organizer/month; Enterprise: custom pricing.4
5. Webex

What makes it a good alternative to Microsoft Teams?
Cisco Webex has a collaboration platform called Webex Teams that provides voice and video calling, team and direct messaging, and file sharing (like docs) in one platform. It's compatible with all devices and has 100+ integrations, including the ability to schedule meetings through a third-party calendar.
This collaboration platform has a free plan that lets 100 people meet for up to 50 minutes, but you'll need to pay if you want more advanced features such as real-time translation and post-meeting summaries.
On the downside, there's a learning curve for setting up features like breakout rooms or the drawing tool. Unlike some Webex alternatives, the pricing is somewhat confusing.
Pricing
Free plan with "standard" meetings, calling, messaging, and security. The Meet plan is $12/user/month, which upgrades meetings to "premium" (24 hours, 200 people) by adding recordings, captioning, polling, and co-hosting.
There's also a Call plan at $17/user/month, which has premium calling but standard meetings. Meanwhile, "Suite" pricing offers Business Meet + Call for $25/user/month, including premium meetings and premium calling.5
6. Zoho Meeting

What makes it a good alternative to Microsoft Teams?
Zoho Meeting is set up for video and audio conferencing. It's not a phone system or messaging app (Zoho has separate platforms for those), although meetings do include chat. They also have screen sharing, virtual backgrounds, and moderator controls.
You can dial into a meeting over the phone as well as on the internet, and there's a browser-based option for people without the app. The free plan now accommodates up to 100 attendees for up to an hour per session, either as a meeting or webinar. Several reviews mention glitches and lag during calls, however.
Cloud recording is available in the paid plan for 10 meetings/host—for more, you have to select it as an add-on. You can also sync meetings to your Google calendar. The website mentions other integrations but doesn't specify what they are.
Pricing
The paid plan starts at $3/month for 10 attendees (up to 24 hours) and the price increases based on the number of participants. The separate Webinar tier has the same structure but accommodates as many as 3,000 people, whereas meetings top out at 250.6
Category C: Instant messaging and chat
Now we'll move on to team communication tools that focus on chat and instant messaging:
7. Slack

What makes it a good alternative to Microsoft Teams?
Slack is best known as a messaging app, but it also features audio and video conferencing with screen sharing and annotation. Conversations take place within shared channels for internal or external groups (as long as they're on the same chat app) and has a range of notifications management tools that you can adjust. Message archiving is only available in paid tiers.
Slack has a free version, but audio and video calls can only take place between two people. It includes 5GB of file storage for uploads across the entire team and integrations with up to 10 apps. File storage increases to 10GB and 20GB in the paid plans.
However,15 people is the maximum number for group calls—even in the paid tier. Slack's user interface can be confusing, and there's no way to know if a message has been seen by the recipient or not.
Pricing
Standard: $8/user/month (advanced usage statistics, priority support); Plus: $15/user/month (24/7 support). Slack Enterprise Grid for multiple Slack workspaces: custom pricing.7
Why apps with unified features make the best Microsoft Teams alternatives

Whether you're looking for Microsoft Teams alternatives, RingCentral alternatives, or Phone.com alternatives, you will want a robust solution that can easily grow with your business needs. Dialpad can do that by seamlessly combining voice, video, and messaging into a single platform, with numerous supporting features and built-in integrations and plugins to keep it flexible.
Looking for the best Microsoft Teams alternative?
Find out why hundreds of businesses have migrated from Microsoft Teams to Dialpad. Sign up for a demo today!
FOOTNOTES:
1 https://www.dialpad.com/pricing/
2 ringcentral.com/office/plansandpricing-b.html
3 zoom.us/pricing
4 goto.com/pricing/meeting#
5 pricing.webex.com/us/en/hybrid-work/meetings/
6 zoho.com/meeting/pricing.html
7 app.slack.com/plans/