Back to Blog
Top 3 considerations when moving to hybrid work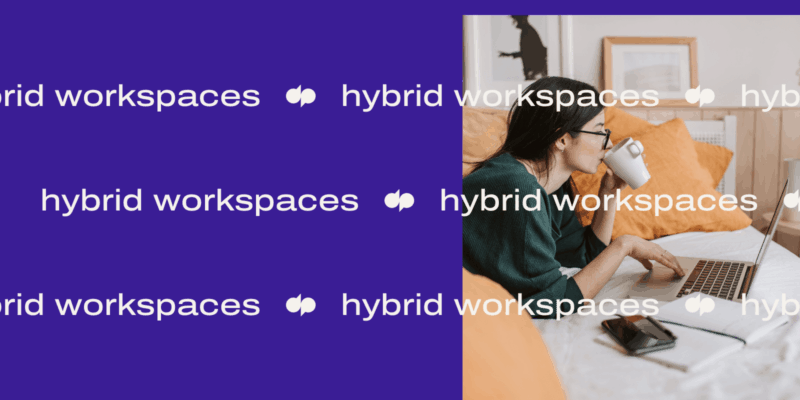 In a recent Dialpad webinar on "Making Sense of Hybrid Work," Craig Durr from Wainhouse Research, Duncan Strong from Dialpad, and I discussed recent trends driving businesses toward a hybrid workplace model, and key considerations in planning for a transition to hybrid work. The global pandemic forced companies to rapidly move employees to a work-from-home model and are now looking at the hybrid workplace as a long-term approach.
So, what exactly is a hybrid workspace (or workplace)?
What is the hybrid workspace?
Hybrid workplaces generally have their workforce in both remote and in-office environments, and a significant percentage of employees split time between a remote location (e.g., home office) and a company office.
Employees in a hybrid workplace typically have more flexibility in when and where they do work. They may head into the office to meet and collaborate as a team but work from home when deep focus work is required. While some companies allowed and supported flexible work before the pandemic, what's happening now is significantly different in scale and scope. 86% of US companies are planning to provide more opportunities to work remotely, according to World Economic Forum, and 75% of workers say they would like to work from home three or more days a week.
Differences in workspace models
In addition to the hybrid work model described above, there are two other models to consider:
Traditionally, most workplaces were office-first, with employees in the office during defined hours every workday. This typically requires an allocation of workspace for each employee, more rigid policies and management style, and technology focused on serving the in-office environment. While this approach may seem old-fashioned to some, there are some workplaces that require this approach, such as K-12 schools or healthcare facilities.
At the other end of the spectrum is the fully remote workplace. In these workplaces, there is no shared physical workspace. Everyone works remotely all the time. There is often a high degree of flexibility in the fully remote workplace, and all collaboration is done online using virtual meeting and collaboration tools. Fully remote workplaces can draw from a wider talent pool since they are not restricted by commutes to an office or rigid work schedules. However, these also require a high degree of trust and different evaluation approaches as well as a way to create virtual workspaces that allow all remote collaboration.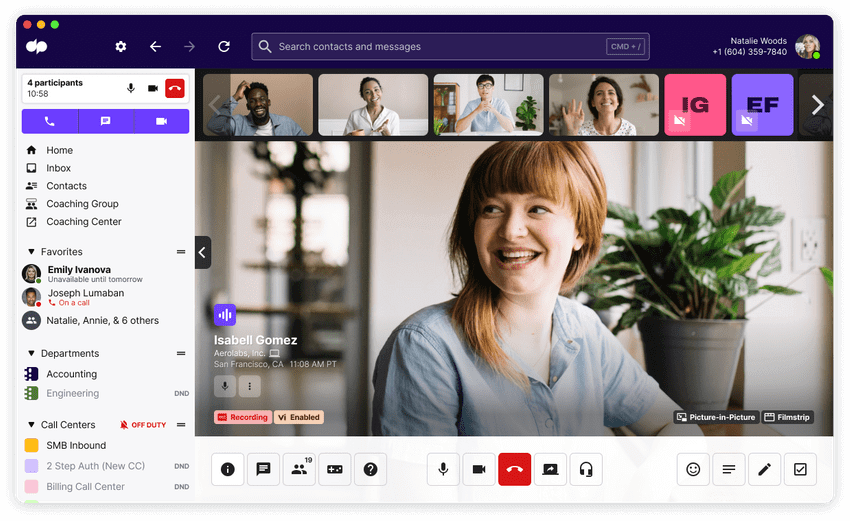 The hybrid workspace is located on the continuum between the fully in-office and fully remote models. It blends the benefits provided by each model and mitigates some of the downsides. Moving to a hybrid workplace requires more than having employees split time between working at home and in the office.
It requires consideration of three key elements: people, spaces, and technology.
Essential elements of a hybrid workspace
People
It should be obvious that people are at the heart of any evaluation of hybrid work, as they are the ones doing the work. Here's a few key considerations when moving people to a hybrid work model:
Understand employee workstyles: Employees have different work styles, depending on their personality and their role. Poly has done extensive research on personas and workstyles and identified six core workstyles that cover 92% of enterprise workers. Workstyles help identify how people work and collaborate, and what tools they rely on. The work styles in your organization should drive decisions around space and technology.

Providing equitable workspaces: Employees need to feel as connected and productive on the days they work remotely as they do when they are in the office. For example, meetings with both remote and in-person participants should allow everyone to equitably participate. Providing the same capabilities regardless of location greatly enhances the employee experience.

Examine company culture and policies: A hybrid workplace requires new thinking around how employees are managed and evaluated, what policies need updating, and how to create a strong company culture when employees aren't physically under the same roof each day. Thoughtful adaptation of culture and management style to the hybrid office is a key component for success.
Spaces
With a hybrid workforce, you need to consider both how you will adapt your in-office work environment and how to support remote workers:
In-office workspaces: In a traditional workplace, a large percentage of office space was dedicated to workstations, cubicles, and offices. However, with most employees shifting to a hybrid model, less real estate is needed for individual work, but more may be needed for face-to-face collaboration and brainstorming sessions. Companies may look at hot desks for individuals to reserve for the days they are in the office and consider adding conference rooms of different sizes for group collaboration.

Remote workspaces: When doing remote work, employees will most often be using a space in their home. Most workers don't have a dedicated home office and may be carving out a space in a bedroom, kitchen or shared living area. It's vital for companies to provide tools for remote workers that will help them work effectively and productively while minimizing household noise and distraction.

Third spaces: While most workdays will be spent at work environments in the home or office, there is a need to consider "third spaces" as part of the space evaluation. These spaces could be the local cafe, a coworking space, a hotel room, or some other transient space for remote work. Communication or collaboration from these spaces may be done with a mobile device or laptop, and there is often ambient noise to contend with.
Technology
Technology is a key part of any business, and critical to the success of a hybrid workplace. Picking the right technology tools ensures that hybrid workers are productive and satisfied. Employees need to be equitably connected, productive, and engaged regardless of their workplace location.
When it comes to communications and collaboration technology, here's a few things to consider:
Equitable and productive experiences: The software and hardware tools you deploy should provide equal access and functionality regardless of where an employee is working. Access to shared files and tools like Dialpad Meetings, which provides real-time atranscripts and action items for every meeting to ensure that everyone is on a level playing field. Similar individual workspace setups for both home-based and in-office workstations ensure the continuity of user experience and lets people to their best work. If you use desk phones, provide the same model at home or in the office. Or provide employees with a noise-canceling headset like the Poly Voyager 4300 with charging docks for both home and in-office.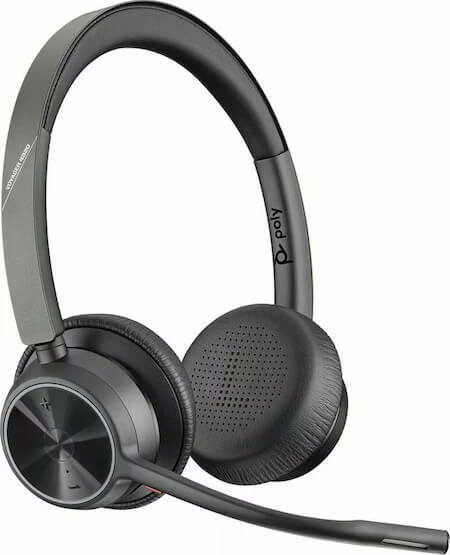 Invest in video: Over the past year or two, video conferencing has become the default communications mode for connecting remote teams. However, only about 10% of the 50 million conference rooms globally are video-enabled, and 98% of meetings will have at least one remote participant. In order for these meeting spaces to be used effectively, they must be video enabled. Pairing high-quality video conferencing services like Dialpad Meetings for Rooms with tightly integrated hardware like the Poly Studio X30 or Studio X50 provides a high-quality experience for all participants, both in-room and remote.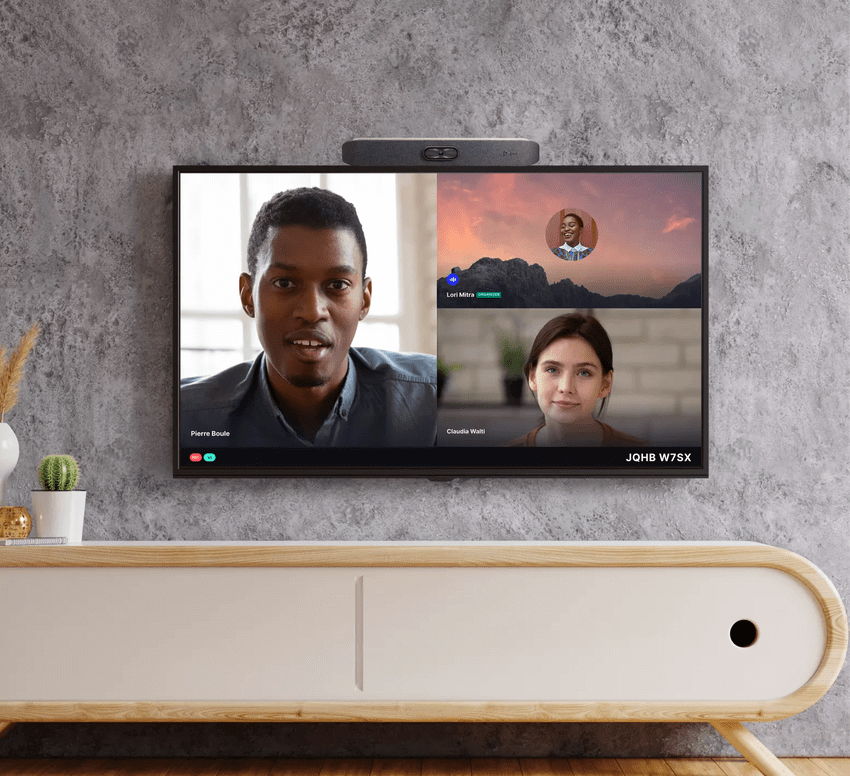 Re-allocate resources: Organizations moving to a hybrid work model may find they are able to reduce their office space costs and other expenses. This provides an opportunity (really a necessity) to re-allocate the budget toward technology tools that provide employees with a more productive and satisfying user experience. For example, providing your team with home office stipends can help them improve broadband connections or purchase company-approved hardware like headsets, webcams, or external monitors. Businesses may also want to invest in tools that have a robust integration between different tools, such as integrating their unified communications platform with their CRM or office productivity suite. For example, Dialpad natively integrates with Salesforce, HubSpot, and other CRM tools.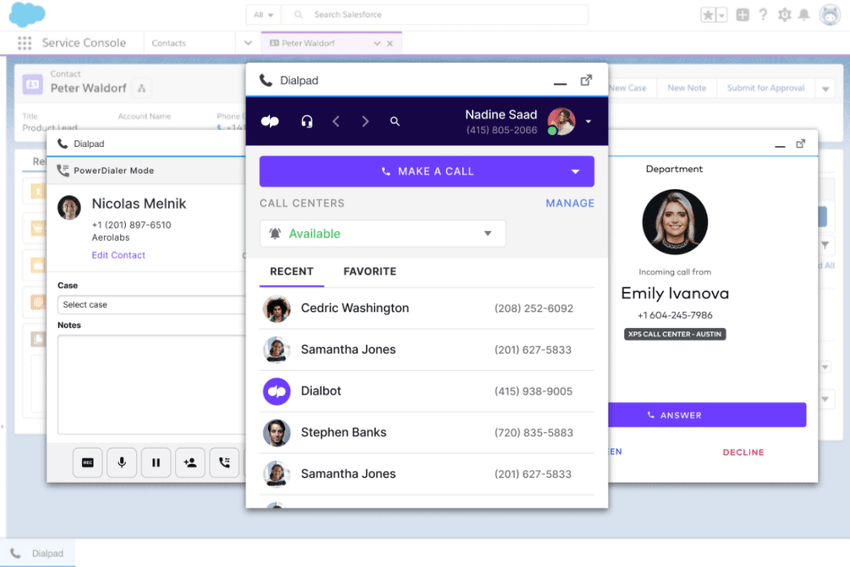 Ease of management: With a distributed workforce, IT needs tools to help resolve issues, provide analytics, and make changes remotely. Make sure that your technology choices provide administrators and users with capabilities to manage hardware and software settings on the fly. Tools like Poly Lens or the Dialpad web portal allow changes to be made and analytics to be tracked regardless of location and are key to streamline support in hybrid workplace environments.
How Poly elevates the Dialpad experience for hybrid workplaces
The Dialpad platform provides outstanding talk, messaging, meetings, and contact center solutions. Dialpad and Poly have partnered to ensure that the endpoints connected to Dialpad will enhance the user experience.
The hybrid workplace is the new normal that exists between the old school fully in-office and new remote models. It combines the best of each model and gives your team flexibility, but the move comes with its own challenges. Poly and Dialpad have the tools you need to make the future of work seamless for your people, spaces, and technology. To learn more, go to Poly.com.

Take Dialpad for a spin
Sign up for a 14-day free trial to get phone calls, video meetings, and instant + SMS/MMS messaging in one place. It takes just a few minutes to get started, and you'll be set up with a virtual phone number too!