Back to Blog
#25 on the Forbes Cloud 100: A huge milestone in our incredible Dialpad Ai journey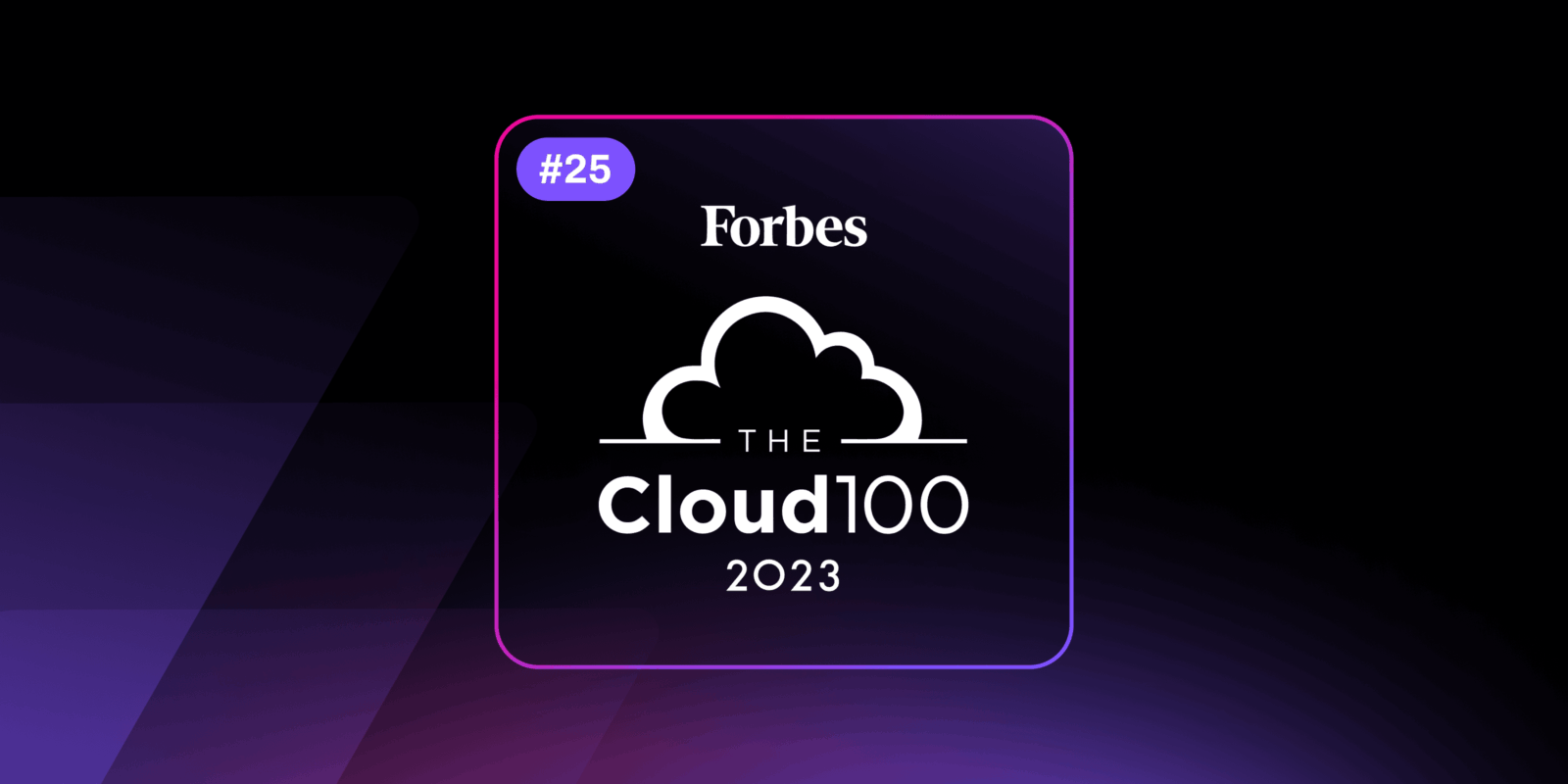 The Dialpad story makes me proud every day. But some days, it's even more special.
One of those days came this week, when we heard that Dialpad had been recognized in Forbes' prestigious Cloud 100 list of the most innovative and impactful companies operating in the cloud. We didn't just scrape in either—we rocketed in at #25 in this who's who of today's Ai and cloud leaders like OpenAI, Anthropic, and Airtable.
I regard this as a big milestone, even though we've had our fair share of those lately—including breaking through $200 million in ARR and announcing game-changing new Ai features every month during our #12MonthsofAi.
This recognition is much more than just a trophy for the cabinet shelf. It's a genuine validation of all the work our team has done to turn Ai's potential into reality. It tells me that we're on the right path with our touchstone value of #AiForGood, helping our customers implement responsible and secure artificial intelligence that drives better conversations, gives businesses deeper insights, and makes work more productive and fulfiling.
There's so much to say about the amazing technology, big customer deals, and stellar financial performance that got us to this point. But it all comes back to our incredible people and the unique culture we've built and sustained. When we started Dialpad, I had a very clear idea of the culture I wanted to nurture—hard-working, scrappy, and smart—where everyone wants to create amazing products and treat our customers well.
Maintaining that start-up ethos is notoriously hard as companies grow, but I'm proud to say we've managed to do just that. Our core value of "doing the right thing" still permeates everything we do, and I know it's going to propel us to greater heights.
Amid the recent hype around Ai sparked by ChatGPT's launch last year, this honor is also a recognition of the fact that Dialpad has been giving its customers Ai features with proven value for years. It validates our bold decision to go all-in on Ai—five years ago—to transform customer intelligence for businesses.
We now represent a truly unique proposition: the only company that has built and owns its entire Ai infrastructure stack across all modes of customer engagement, sales enablement, and collaboration. That puts us in the privileged position of being able to further the democratization of Ai—offering our customers all of the transformative power of this amazing technology, without the complexity and budget-busting cost.
The judges for this year's Forbes list highlighted "resilience" as a key quality for companies on the list. That certainly resonates with me. I often say it's felt like a rollercoaster ride in recent years as we've faced the emotional ups and downs of rapid change and a world-changing pandemic.
I'm sure there'll be more hurdles to come, but this recognition gives me even more confidence that we have the right values, technology, and approach to stay the course.
Congrats to the Dialpad team, and thank you to our customers and partners for believing in the vision.