Back to Blog
The ultimate follow-up sales script template (with tips from a top sales manager)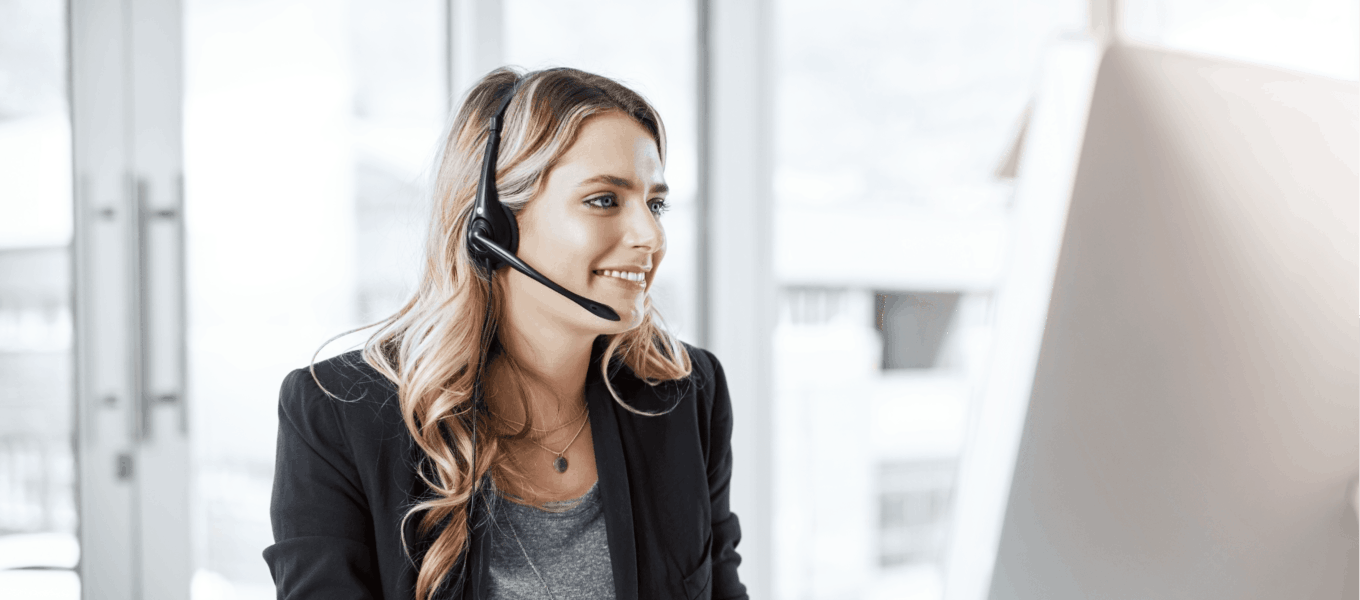 Closing a B2B sale is rarely done in a single conversation. Instead, you have a series of follow-up calls, each moving the deal forward like links in a chain, and each with its own challenges. Every follow-up call is important and has the potential to make or break a deal—even a minor call.
I've made and led thousands of follow-up calls in my sales career, both as an account executive and as a mid-market sales manager, and have developed some solid best practices around how they work.
In this post, I'll discuss the basics of what a follow-up call is, why it's important, and tips to help you master them. I've also included a follow-up sales script template that even includes the entire process around making follow-up calls, which you can download for yourself.

Download the follow-up sales script template
It includes ideas for everything from initial follow-up calls to pre-call syncs, and more!

What is a follow-up call?
A follow-up call is basically a phone call between a sales professional and a prospect after they've already met. The purpose of a follow-up call is to move to the next step in the sales cycle.
Ideally, you would never leave a sales call without scheduling a follow-up call in advance—or at the minimum, a next step.
The agenda of a follow-up call changes depending on what came before it. For example, if you just had a discovery call, the next step is almost always a demo. After the demo, I would normally ask them what timing would make sense for another follow-up call (assuming things went well) and from there either do additional demos, a proof of concept, or a technical deep dive. (Learn more about sales demo best practices.)
As the prospect gets more information, their needs and questions are always going to be changing, until you finally get to the point where you ask whether they feel the product is the best fit.
There are also follow-up calls that are a bit more tactical. Maybe the prospect is resistant to your pitch and you're calling to encourage them to move forward—either through voicemail or in a live conversation. Those happen often and are a regular part of the sales process. These can also be done as a follow-up email.
Why is a follow-up call important?
With complex products—especially in mid-market and enterprise sales—you're always going to have multiple formal follow-up calls with different stakeholders. This is necessary so that everyone can get what they need, have a better understanding of the product, and learn how that product will fit inside the prospect's business.
Tactical follow-up calls are also important for checking on the status of deliverables or commitments, and as a means of tackling a challenging deal from another angle by pitching different aspects of the product.
A follow-up sales script template—and the process that makes it work
Many follow-up script templates on the internet focus on just a single type of follow-up: pursuing cold or difficult leads. And while there's value in that, I believe that we should also cover how to run follow-up calls that actually move potential customers down the sales funnel—because that's what will earn you money.
There's more to a follow-up call than the amount of time you spend on the phone. You have to do a ton of preparation and groundwork in order to successfully move the deal forward. I've divided these into phases for your convenience:
Phase 1: Initial call
This is the trigger event prior to your follow-up call. Whether it's a discovery call, a demo, or something else, the important thing is to get the prospect to commit to a date for the follow-up call or a deadline for the next step.
Version 1: Preview of next call
For our next call, [I suggest we/I would like to] [recommend next step in the process: e.g. a product demo]. It would [state benefit of follow-up call to prospect.]
How does [specific date] work for you?
Version 2: Assigning action items
At this point, we would need you to [assign action item to prospect]. We need this so that [state importance of action item].
Can I follow up with you [next week/on specific date]?
Phase 2: Information gathering
If you want your upcoming follow-up call to be more effective, ask the prospect for the following information:

"Is there anything specific you want us to cover on our next call?

"Who will be attending our next session?"

"What is their role in this process?"

"What performance metrics would you like to see?"
You would ideally ask this during the initial call. But if you forget or are pressed for time, you can send the questions via email or call them a day or so later to ask.
You would then do additional research based on the answers you're given. Look up the names of the attendees on LinkedIn. Do they have any other social media profiles? Are any of them decision-makers?
Phase 3: Pre-call sync
Remember all that information you gathered? Combine that with everything else you've researched on the prospect and bring it into this meeting. Include everyone who has something meaningful to contribute based on the prospect's expectations.
For example, if the prospect wants a technical demo, bring in a sales engineer. If the prospect's Director is attending, then invite one of your own executives to provide support.
Instead of a sales call script for this meeting, I'm going to provide an agenda:

Review of account's status

Discuss agenda of upcoming follow-up call

Decide which team member speaks about what topic
Phase 4: The follow-up call
The main call can be divided into three parts:
I. Introductions
[Spend a few minutes building rapport to warm up the meeting.]
Thanks for coming today, [prospect's name]. I invited a few people from my team to join us. [introduce each member of your team and what they'll be talking about].
We can also take a minute to review the agenda and see if there's anything you'd like to add to it.
[Discuss agenda]
II. The meeting itself
This part of the meeting should follow the same flow as what your team decided on during the pre-call sync. Try to keep tangents to a minimum.
If the prospect has a question that will derail the discussion, politely but firmly table the discussion for later on in the meeting.
Once the prospect has seen what you have to show them, go ahead and answer their questions. Then ask:

What are the next group of needs that you have?

What do you need from us in order to solve that?

What do you need to do internally as a next step?
III. Staging the follow-up
Remember this stage? The cycle repeats! Here's where we try to get the prospect to commit to another follow-up call.
Version 1: Preview of next call
The next stage in the process is [recommend next step in the process: e.g. a product demo]. We need that to [state benefit of follow-up call to prospect.]
Can we schedule it on [specific date]?
Version 2: Assigning action items
So to move things forward, we'd like for you to [assign action item to prospect]. This is so that [state importance of action item].
How long will you need for that to happen? Can I follow up on [specific date]?
Phase 5: Tactical follow-ups
As mentioned before, these are short, informal calls meant to prompt a reaction from the prospect. You could be trying to follow up an action item or revive a stalled deal.
Version 1: Following up an action item
Hi [prospect],
This is [name] calling from [company]. I'm reaching out about the [action item] we talked about during our last meeting.
Do you need more time to get that done?
If the prospect says yes, get them to commit to another follow-up date. Gently remind them that too many delays may affect the product/service delivery date.
If the prospect says no, ask them when they expect to have the action item finished. Get them to commit to a date.
Version 2: Re-engaging with a prospect
There are many different ways that a sales rep might try to re-engage with a prospect, from providing content relevant to their needs or by updating them on new product developments.
For this script example, we'll have the sales rep reinforce the benefits of the product:
Hi [prospect],
This is [name] from [company name]. I was thinking about how we could help your company [state benefit]. As it so happens, we helped [Client A] achieve those benefits, too.
[Go into short detail about the most impressive aspects of the case study.]
Do you have time for a 15-minute call so I can share more benefits? How does [specific date] sound?
Tactical follow-up calls don't always have to be live (although that would be ideal). You can always leave a voicemail and try again at a later time.
If you have a favorite voicemail script you use a lot, then you can probably make use of a Dialpad feature called voicemail drop.
It's very simple to use. Record a message in advance, and then whenever you make a Dialpad call that goes to voicemail, just click a button to "drop" the pre-recorded message into the prospect's inbox and move on to the next call. You can even pick which pre-recorded message to drop:


Bonus: Follow-up email template
Sometimes it's better to send an outbound email instead of making a call. It's a low-pressure way of following up and you won't have to deal with a gatekeeper if you don't have the prospect's direct line.
There are a couple things you need to keep in mind when writing a good sales follow-up email:
First, your subject line is very important. It can impact your open rate significantly. Don't assume the prospect will read it just because it has your name on it: treat it like a cold email. Be direct and attention-getting but not clickbaity.
Second, ensure that the email has a strong call to action. A CTA like "call me anytime" is weak and doesn't express urgency. Be assertive and suggest an action to them, and all they'll have to do is say "yes." Example: Can I schedule our next appointment on [date]?
Here are a couple of templates that may help get the deal back on track:
Version 1: Lack of response
Subject line: Still any interest in [company]?
Hi [prospect's name],
We had a conversation [last week/a while ago] about [prospect's company] and how I think we can help you [solve pain point].
Maybe you didn't see a proper fit or are too busy (which is okay, I totally understand).
However, I still strongly believe that [product] can help your organization.
If you have time, I'd love to walk you through our product and review the benefits in detail so that you can see how [your company] can deliver [benefit].
Can I schedule a call with you next week?
Version 2: Product feature update
Subject line: [Prospect name], an exciting new development!
Hi [prospect's name],
Remember that conversation that we had a while back, where you [prospect objection]?
Well, our team has been hard at work and we've just now released [feature], which could be the missing piece of the puzzle. I believe this would address [pain point] very well.
If you're open to it, I'd like to schedule a call so that I can show this to you in person.
What schedule would work best for you?
3 follow-up sales call best practices
Even the best template in the world won't be of much use if you don't use effective sales engagement techniques. I'm going to share some of the best practices that have made my follow-up calls so successful.
1. Overprepare for every call
No one will ever get mad at you for being over-prepared. This is why the template I provided includes a section specifically for a pre-call sync session. Consider it a "dress rehearsal" for the actual meeting.
By including exactly the people you need and prepping for questions the prospect is most likely to ask, you're increasing your chances of success and reducing the risk that you'll be caught off-guard and stumped.
It would help if you have notes available from the previous meeting. Or better yet: a call summary or a transcript.
Dialpad can generate real-time transcripts of every call so that you don't miss any details. It uses Natural Language Processing (NLP) to ensure that the transcripts have a high degree of accuracy and can either be emailed to you after the call or reviewed live:

If the prospect asks something unexpected and you don't have any subject matter experts on the call with you, there are still ways you can provide a satisfactory answer.
Dialpad Ai Agent Assist can answer the questions for you—right there on the call. It listens for keywords using the same NLP technology as the real-time transcripts, and then draws from any connected knowledge source (ex. website, internal wiki) to ensure you can give the prospect the most up-to-date information.

2. Don't just be a salesperson
If you come into the call like a used car dealer, the prospect is going to keep you at arm's length. Be a consultant: someone who isn't afraid of telling the truth as long as it's in the prospect's best interest. Build trust.
This will help you tremendously during the follow-up process, because if you've developed a good relationship, then it's very unlikely that the prospect will ignore you. You won't have to do those difficult "tactical" calls as much—the prospect will be much more responsive and straightforward.
3. Always ask for help
Never go it alone. That's the reason you're in a sales team. Managers will be happy to attend calls with you if they know they can provide real value to the conversation. Sales engineers are hired specifically to explain technical points that sales reps can't.
If a prospect isn't giving you a call back, then get the person higher up in your organization to follow-up.
I'm frequently asked to step in and jump-start a conversation. Just a simple message of, "Hi, I'm Tony's manager, what went wrong here? How can I help move the ball forward?" is enough to increase their response rate.
Prospects don't want the AE to look bad—if they have a good relationship with the AE, that is— and so they'll be more forthcoming with an explanation.
You may also need to ask your customer success team to provide a referral that can function as social proof to help sweeten the sales pitch. In this case, you would give the prospect the referral's phone number or email and leave it to them to do the outreach.

Build a follow-up sales script template that wins deals
Follow-up sales calls are always going to be a challenge, but as you progress through your sales career, you'll be equipped with more tools to handle them. You'll develop the confidence to win over prospects, gather enough knowledge to speak confidently about the product, and the resources and team necessary to give prospects whatever they need to close the deal.
All that starts with the right foundation. I've given you a free sales script template that you can use to start building both a script and a workflow for conducting effective follow-up calls, which you can modify as you get more experience. So go ahead and give it a try!

Improve your sales follow-ups with Dialpad Ai Sales Center
From real-time coaching to keyword and topic tracking, Dialpad Ai Sales Center is essential for our team's successful sales follow-ups. Book a demo to see how it works, or take a self-guided interactive tour of the app on your own!
Follow-up sales script template FAQs
How do you write a follow-up script?
If you want to write a script for a quick, tactical follow-up call, keep it as brief as possible. Your script should start with a greeting, and then quickly get to the point. If you're making an ask, your script should include prompts for whether the prospect says yes or no. Don't forget to schedule another follow-up call!

What should I say in a sales follow-up?
How do you follow up without being annoying?