Back to Blog
See how this CIO is "steering a very large ship into the technological future"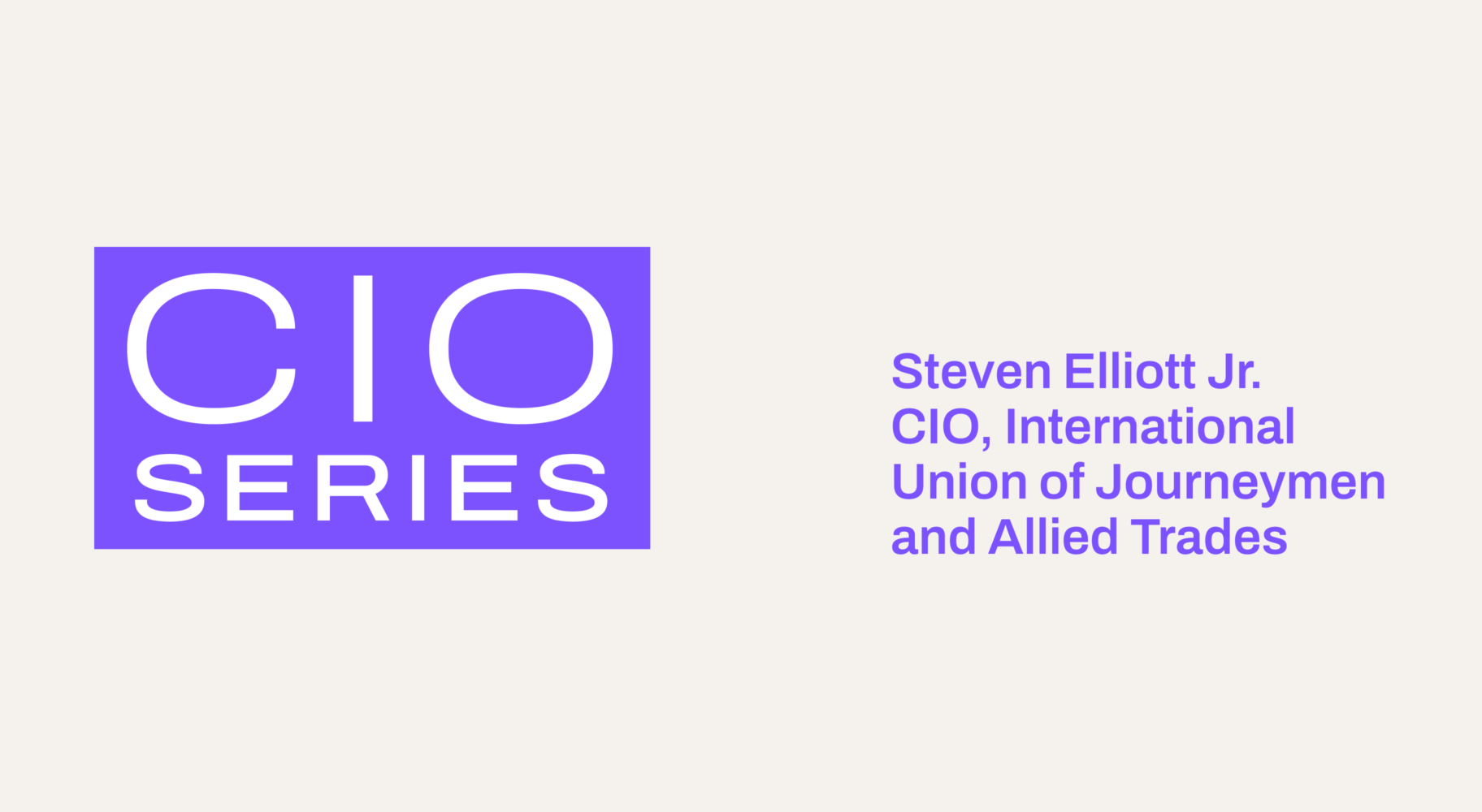 The International Union of Journeymen and Allied Trades Union (IUJAT) is a national labor organization that represents workers across the country. Established on April 27, 1874, it is the second oldest labor union in America, with its heritage dating back to Samuel Gompers, the founder of America's union movement. Pre-dating the American Federation of Labor (today AFL-CIO) by 13 years, the IUJAT is the oldest union in the United States retaining its original charter, not only surviving, but thriving for nearly 150 years.
The international union serves industry professionals, from tech workers to delivery drivers, automotive technicians, electricians, HVAC workers, home health care professionals and so many more—and that explains its very impressive membership.
Steven Elliott Jr. is the union's Chief Information Officer (CIO) and he and his team provide technical support for the IUJAT, its four national affiliates—the United Service Workers Union, National Organization of Industrial Trade Unions, the United Public Service Employees Union and the Home Healthcare Workers of America—along with more than 40 affiliates. As a team, they service over 100,000 members. "It's an awful lot of important data," Elliott says.
When the pandemic led to office workers needing to be more remote, the union began implementing a pivot from more on-premises technology to the cloud. Of course, like a large ship, such a sizeable organization takes a substantial time to turn, but here's what Elliott and his team had to overcome and focus on to help the union advance further into the future.
Keeping over 100,0000 members connected
Because the union handles everything from member communications, to billing, to retirement, to health insurance—all the bureaucratic elements that often require some support—Elliott and his team need ways to remain reliably connected to their many members.
"One of the most important things is making sure the membership can reliably reach out to us, making sure that when they call or when they contact us, they get a live person on the phone and get their issue resolved. Being available for them 24/7 is the biggest challenge because they're working all day, they're out doing their jobs, but when they need help, they need to get to us right away."
Because the membership is so sizeable and diverse, Elliott decided on a centralized platform to direct everyone to a single source of information when they needed help. "We have developed our own application, which we encourage members to download and use as the best and easiest way to be connected to their union," he says. "Just having a reliable way for them to contact us is huge."
Getting anywhere from hundreds to thousands of inbound calls per day means they needed a system that could direct client needs automatically. "Before we moved to Dialpad it was hard to make it all work seamlessly, while everyone needed to work remotely," says Elliott. "Now, between Dialpad and our own app, it's so much easier to keep an eye on communications and help the membership and local union teams be most effective."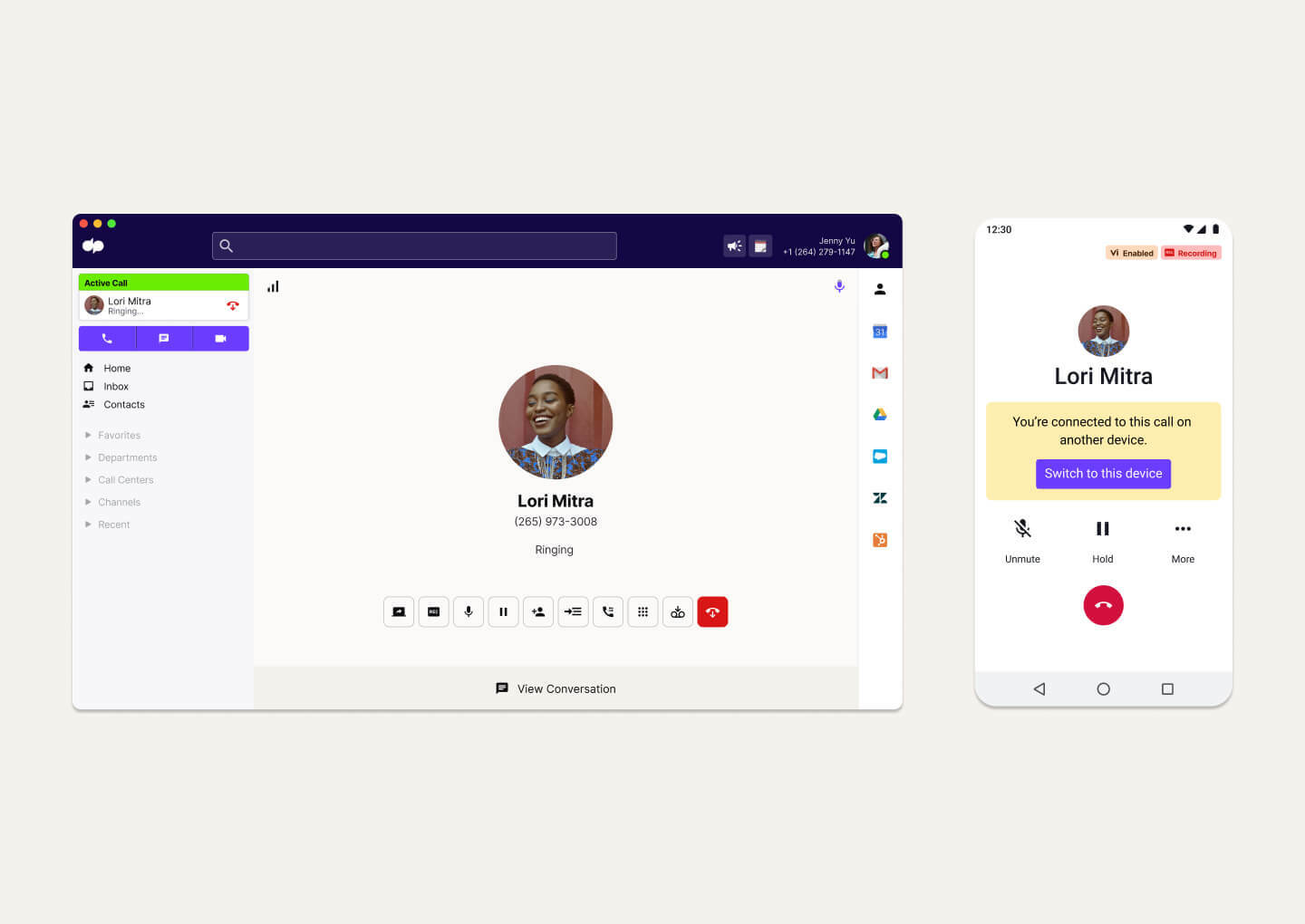 Moving to a cloud-focused future
When Elliott took over as CIO of IUJAT, he started a long-term, much-needed project to update their legacy systems. "Previously an AS/400-based mainframe system was running everything and we had to basically rebuild that notion, and our reliance on that technology, from scratch," he says. "Moving forward from that point took years of strategy and planning, but we built out a state-of-the-art system to increase productivity and facilitate ample growth and expansion."
That foundational work was key for all the technological changes that were to come. "Now we had a base system with solid data, deploying best practices, and everything was built by a team with a common vision," says Elliott. "It then further enabled us to expand more into mobile and web apps."
Moving from mainframe-based systems into a more mobile and digitally enabled interface couldn't have come at a better time. Going back a few years ago, business meetings and negotiating sessions were conducted face to face, but the business world, and the country, have evolved more rapidly than previously anticipated due to the COVID shutdowns and quarantines. This created the perfect storm to springboard an upgrade to a web-based system.
"We always had all our essential data and programming hosted on internal servers and now, more and more, we're pushing things into the cloud," he says. Especially after COVID, Elliott wants to be sure that, technologically, the union is prepared for anything that might come next, be it a pandemic or a situation such as the winter 2021 Texas power outages that shut down the grid and resulted in nearly $200 billion in damages.
"We don't know what the future's going to look like, but the world has changed forever with regard to how business is conducted in a post-COVID world. As an organization responsible for the needs of over 100,000 members and their families, we want to effectively decentralize and modernize our technology and communications stack, so that if people must work remotely, or if a prolonged crisis or power outage strikes, as we recently saw in Texas, the entire IUJAT team and our member services will remain fully functional."
Between ensuring that staff always have a way to log on from anywhere and prioritizing updated ways for members to connect with the union when they need help, the move to the cloud was one of the most effective means of increasing productivity.
Upgrading security for the modern age—and the great laptop shortage of 2020
Since making the move to decentralized tech, security has been on Elliott's mind. Workers on laptops signing in from anywhere can pose an issue, especially when it comes to handling sensitive personal information, such as health benefits or documents that could relate to an individual workplace dispute.
"One thing I enforced was that security protocols, such as dual-factor authentication or stronger measures, were set up on team members' devices," says Elliott. The great laptop shortage of 2020 also meant that some employees were logging on with personal devices—another hurdle to overcome. "People who were using their own equipment had to install device management security protocols in order to secure and lock down information, ensuring organizational data can't be leaked."
The system modernization also meant email security procedures were tightened, specifically around certain criteria, like Private Health Information (PHI). "Any email that has potential PHI in it gets automatically encrypted. Of course, new remote work policies also must be administered to protect privileged data. Beyond that, we are also completing a SOC 2 for our applications," he says.
A lot of these changes and upgrades came down to getting everyone on the same page with training and education.
"First rate training is the most important thing. We do mandatory training sessions and phishing testing, and it's been getting better with each iteration."
Working with so many employees across the nation, and working to keep over 100,000 union members and, by extension, their families happy and effectively working within your member service protocols, requires a vision to follow organizational leadership's path. Elliott and his team have made major changes to legacy technology systems and that's how they're able to provide more, and better, services to members, as well as the more than 40 union locals and employers working with the IUJAT.
"Everything comes down to preparedness and organization, giving your employees and members the resources that they require to create the most productive work environment possible."
✨ Get the CIO Playbook
Along with interviews from 11 other leading CIOs across different industries!