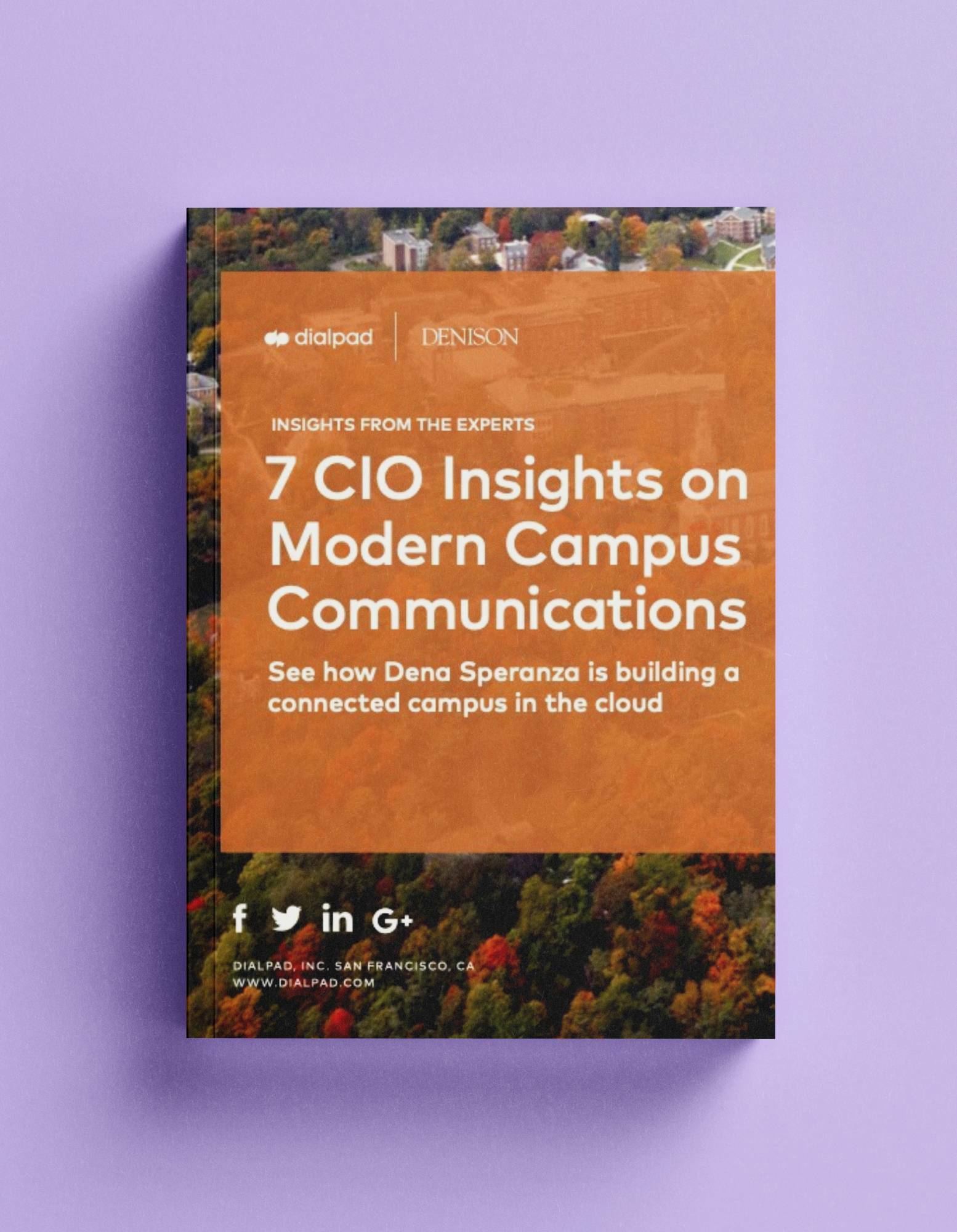 Ebook
7 CIO Insights on Modern Campus Communications
See how Denison University is building a connected campus in the cloud.
"Higher education is experiencing a period of unprecedented change as we shift from the old on-premise world to a digital workplace."—Dena Speranza, CIO, Denison University
Instead of having an IT team manage a system, a server, and all its components, Denison is modernizing its workplace and moving to the cloud with a VoIP solution for schools.