Make every sales call a closing call.
Dialpad Sell lets you make calls, learn from them, and automate busywork to help you sell more—and do it from any device.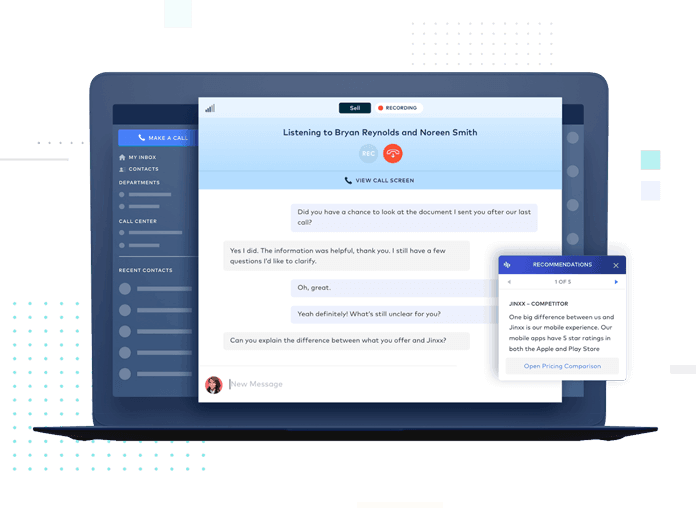 Make every sales call smarter
Answers in real-time
Every call in your CRM
Faster ramp time
Answers in real-time

Voice Intelligence provides reps with the information and coaching they need at the exact moment they need it, so they can make calls with confidence.

Every call in your CRM

Calls, texts, and meetings are all automatically logged with your CRM even when reps use their personal phone.

Faster ramp time

Get reps up to speed before they're actually up to speed thanks to instant user provisioning and live coaching on a platform that anyone can use.
Voice Intelligence (Vi
™

) on every call

How we help you close more deals—and learn from the ones you don't.
"Since implementing Dialpad Sell, we've been able to ramp employees quicker, get them on prospect calls sooner and produce enhanced results for our clients."
— Keith Titus, CEO, MarketStar
Features that make selling easier