A helpful guide when getting started with Dialpad Talk
Talk Tips for Users: Part 2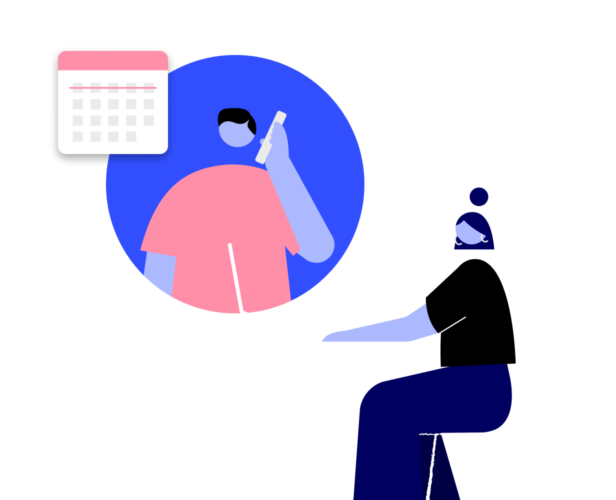 Intro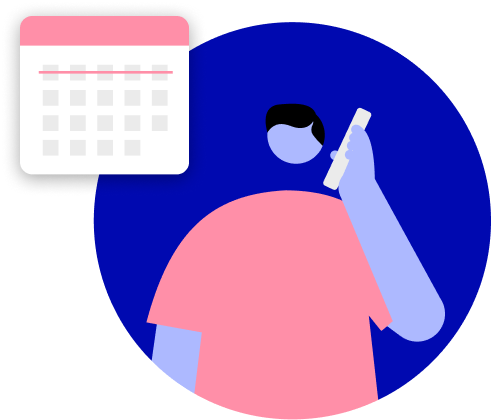 In part one of our best practice guide for users, we walked through a few key areas to check out when first starting with Dialpad Talk, including core features like calling, messaging, and voicemail greetings.
In part two, we'll kick it up a notch and look at features that help you customize your Dialpad experience for the way you work, including how to keep the balance between work hours vs personal, staying focused without constantly switching screens, and more.
Bring It Together With Integrations
Wouldn't it be great if every call came with a little bit more context? That when your boss calls about that email you're cc'd on, you can actually pull it up right there and then?
Ah, the beauty of cloud integrations.
With Talk, connecting workplace apps like G Suite or Office 365 to pull up emails or files shared with your contacts is a breeze. Simply select Connect on the profile of your contact (hint: expand the right-hand sidebar in the desktop app when viewing a contact).
Once connected, every profile you interact with will display the most recently shared files and activities like:
Emails sent or received
Docs and files shared
Current events and upcoming ones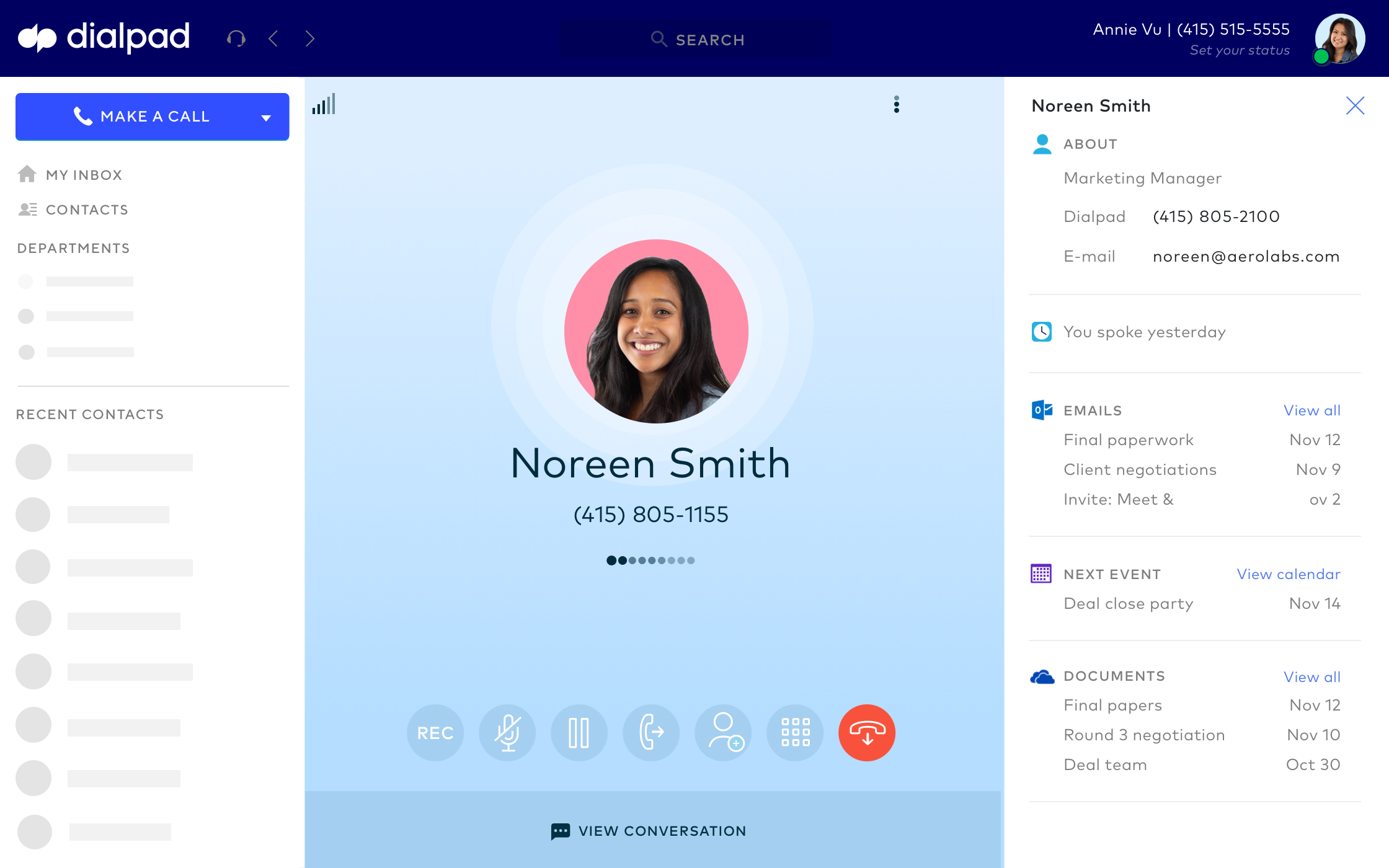 Once you connect via the desktop apps, you'll see contact details populated on your mobile apps so you're never at a loss for info just because you stepped away from your desk.
It's not just productivity apps, either. Talk supports a number of other integrations — from CRMs, to help desks, to other collaboration/messaging tools.
Stay Focused On One Screen
It's okay to admit it: you're not great at multi-tasking. Been there, done that.
The thing is, even though we're not really built to handle so many tasks at once, the vast majority of us end up overloading our screens with different windows and apps, constantly shifting our focus and attention.
But that doesn't have to be the case with your phone system. When you place or receive a call with Dialpad, instead of some desktop app taking up a bunch of space on your screen, you get Dialpad Everywhere—a floating call widget that stays on top of whatever you're viewing, no matter if it's a downloaded app or web page. Features included for Talk users inside Dialpad Everywhere: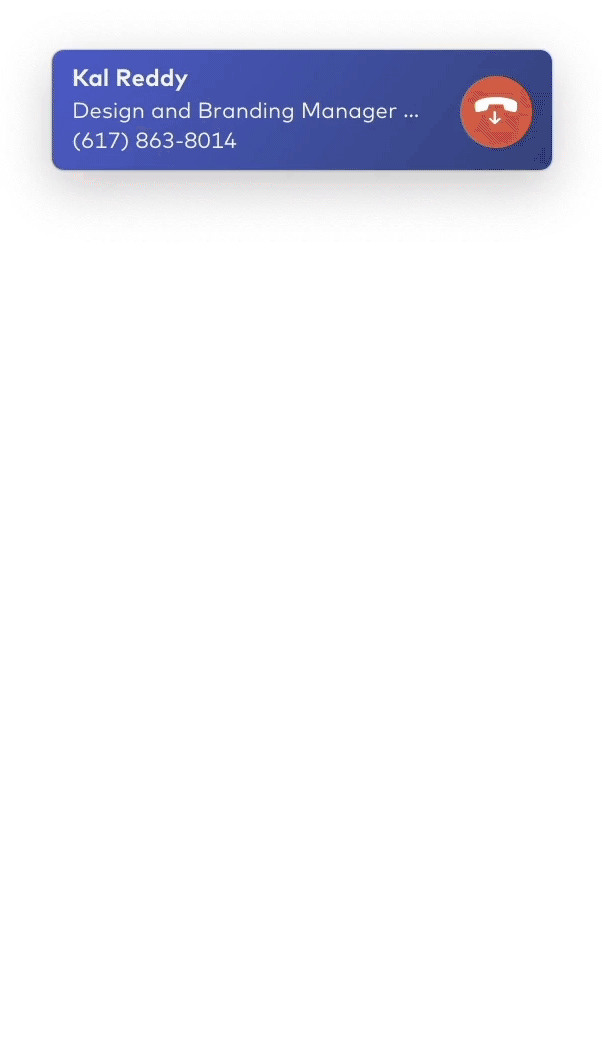 Call controls (hold, mute, transfer, etc.)

Caller ID and timestamp

Access to integrations with G Suite or Office 365

Real-time call transcription (powered by Voice Intelligence ™)
Find What You're Searching For
Whether you're looking up a contact or something mentioned between you and a colleague, Talk offers an embedded search that helps dig through calls, messages, and transcription to surface exactly what you're looking for.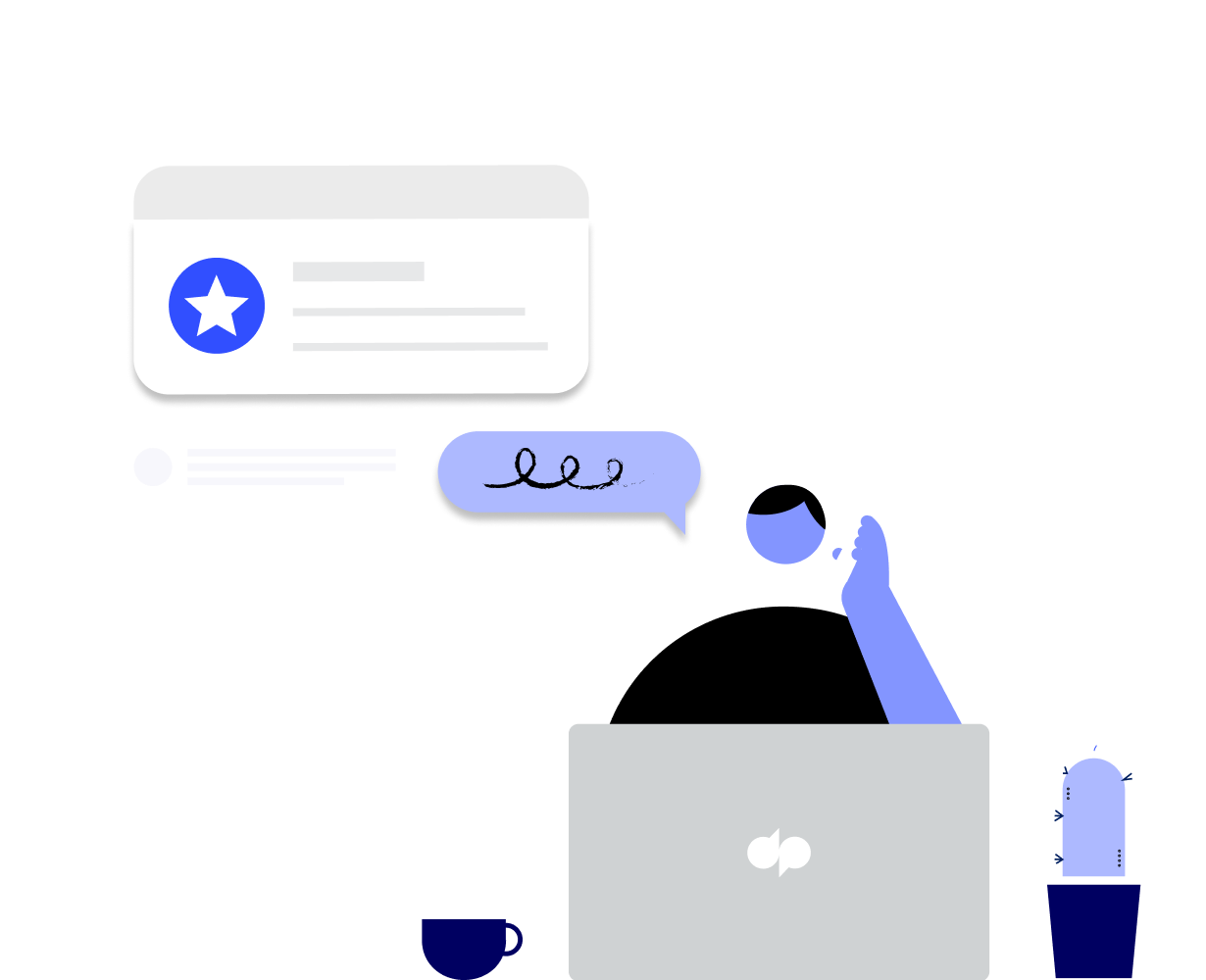 Talk's search bar will pull results for keywords that match:
Contact names (including G Suite or Office 365 synced contacts)

Exchanged messages sent through Dialpad

Call transcriptions
Outside of search, your Dialpad Inbox is another place that you can use to find what you're looking for:

New
All new notifications like messages, missed calls, etc.

Calls
All calls received or placed including video calls through Dialpad

Missed
All missed calls including video calls through Dialpad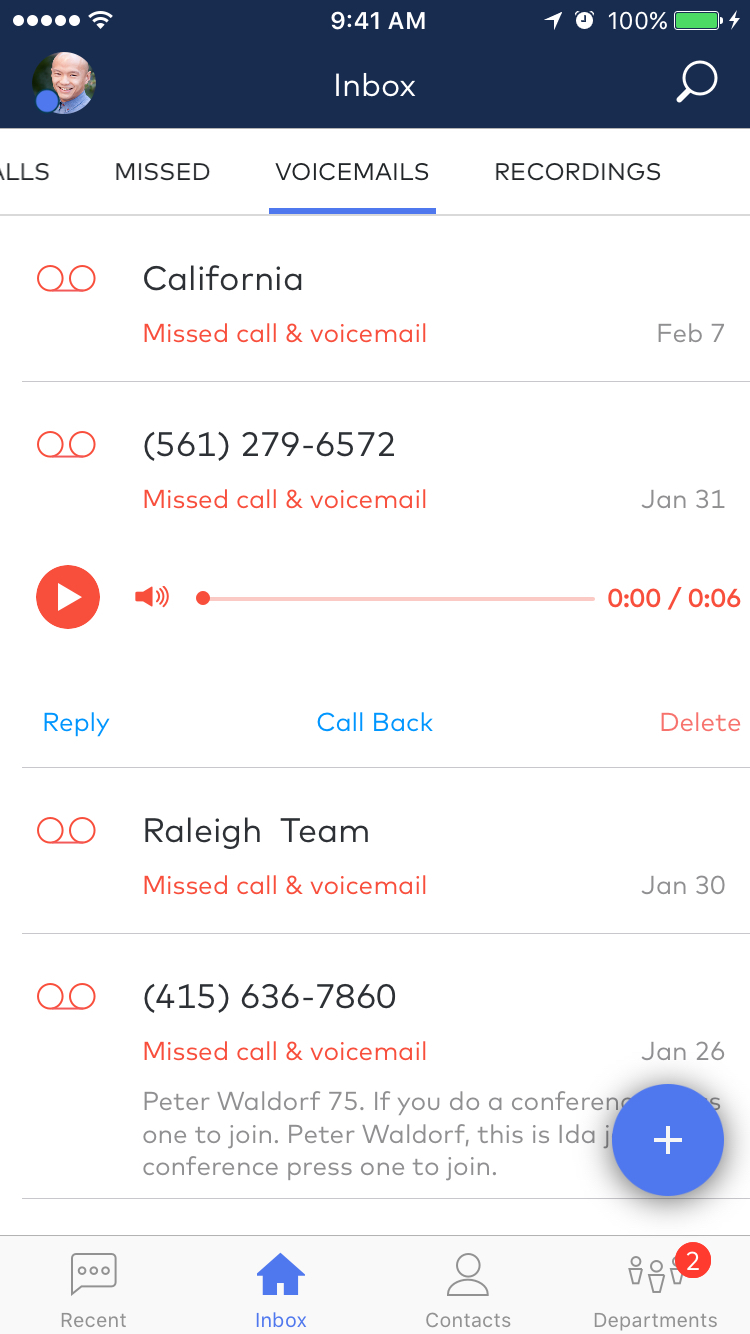 Voicemails
All voicemails received including audio playback, option to download, and the voicemail transcription

Recordings
All call recordings including audio playback and the option to download

Messages
All messages sent and received through Dialpad including SMS, MMS, or group texts

Faxes
All faxes sent and received through Dialpad

Flagged
All messages or calls you've flagged, i.e. ones you want to return to later and need a folder to file them under

Spam
All calls deemed spam (either by our system or by the individual user)
Balance Personal and Work Hours
Striking the right balance between work/personal is hard enough. Gets a lot harder if you keep getting work calls forwarded to your cell when you're supposed to be on PTO.
This is where personal working hours can really save your vacation (well, we'll at least route calls to someone else while you're out). You'll be able to set the days and hours that you're normally accepting calls, plus choose where you want calls routed that come in outside of business hours including:
To your voicemail greeting
To another team member or phone number
To a pre-recorded message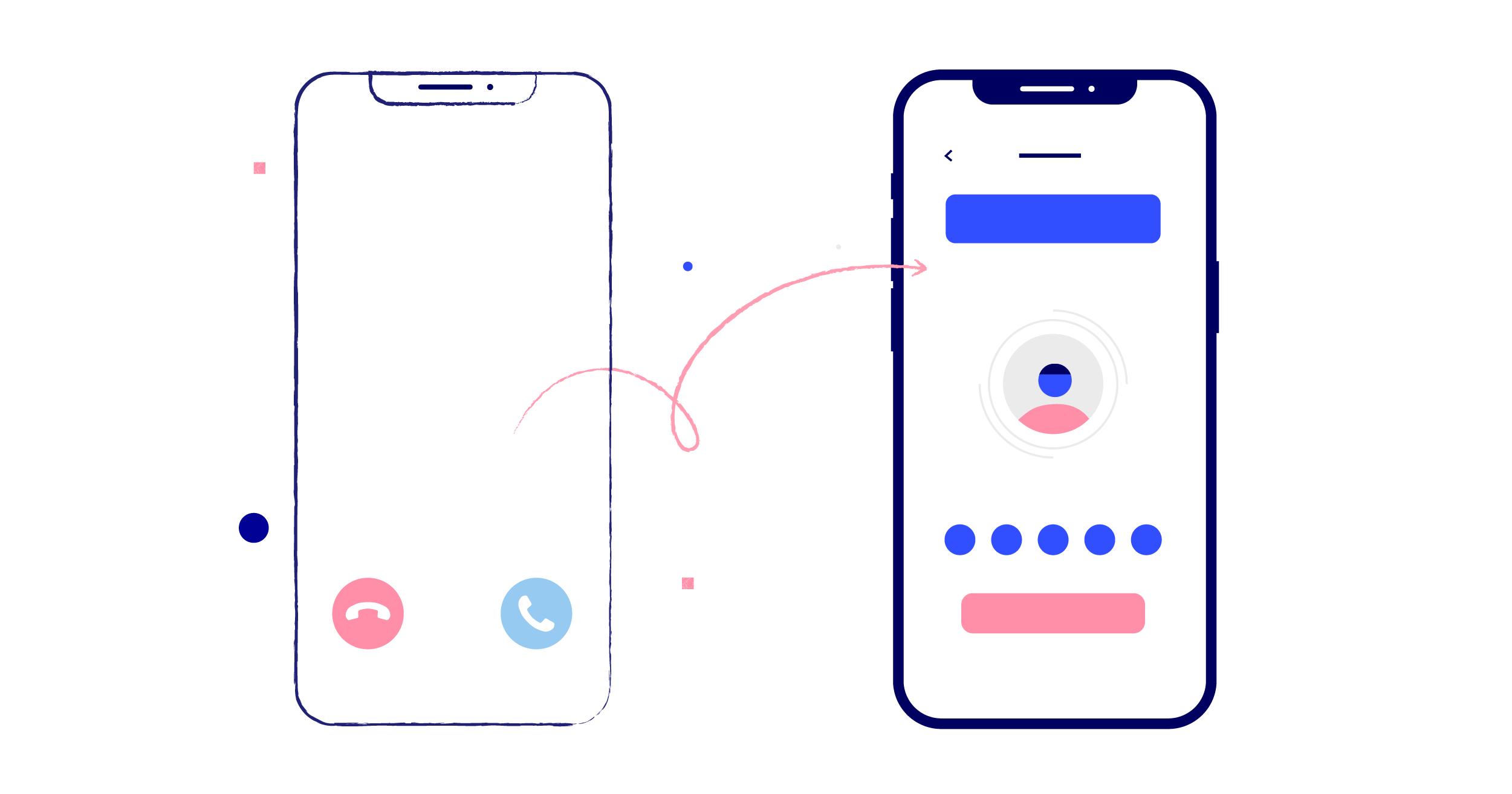 And if you want, you can even set up an automatic response via SMS that your recipient will see if they try to reach you during those out of office hours.
✅ Tip: You can opt to use this SMS trigger for when you're on DND mode, too.
Helpful Links
Looking to learn more about how to try some of the features above? Check out some of these help articles that include FAQs and tutorial videos: