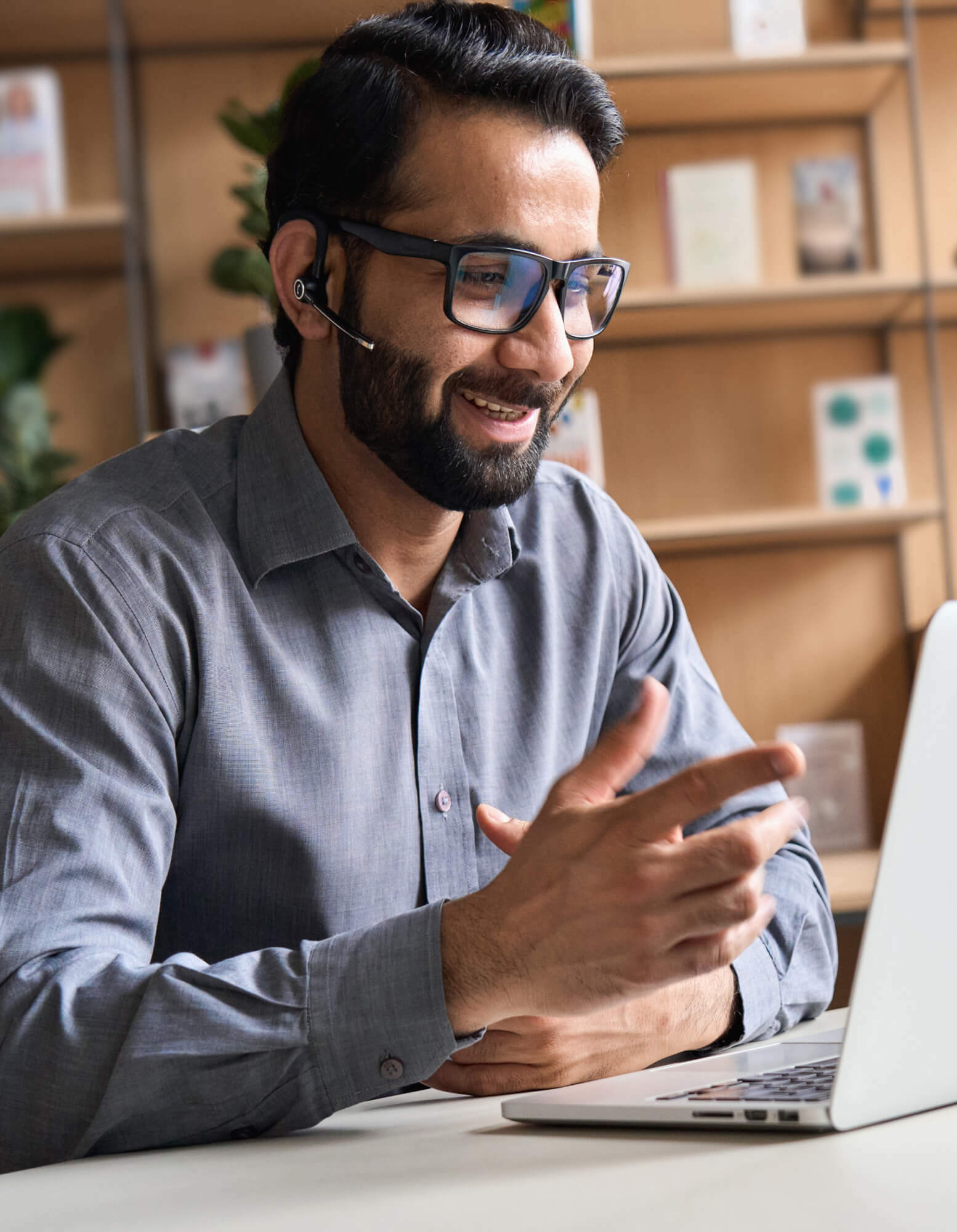 Presence + status
Dialpad presence and status indicators give you a quick way to see if a team member is available, busy, or away before you message or call them. Presence information is automatically updated when you're in a meeting or conference call, and you can also manually add a custom status. Try it for free!
Presence: Why it's useful
How often have you been on a call or virtual meeting when suddenly a message pops up on your screen? Or you're trying to focus on what's happening in meeting and your phone's buzzing next to you?
While workplace distractions are sometimes an unavoidable part of our day to day, wouldn't it be great if there was a way to let colleagues know when you're available and when you're not?
That's where Dialpad's Presence and custom Status features come in. With the Presence indicator automatically tied to your Dialpad status, your team is able to quickly and easily see Presence states like:
On a call
On a Dialpad video meeting
In a meeting
Do Not Disturb (DND)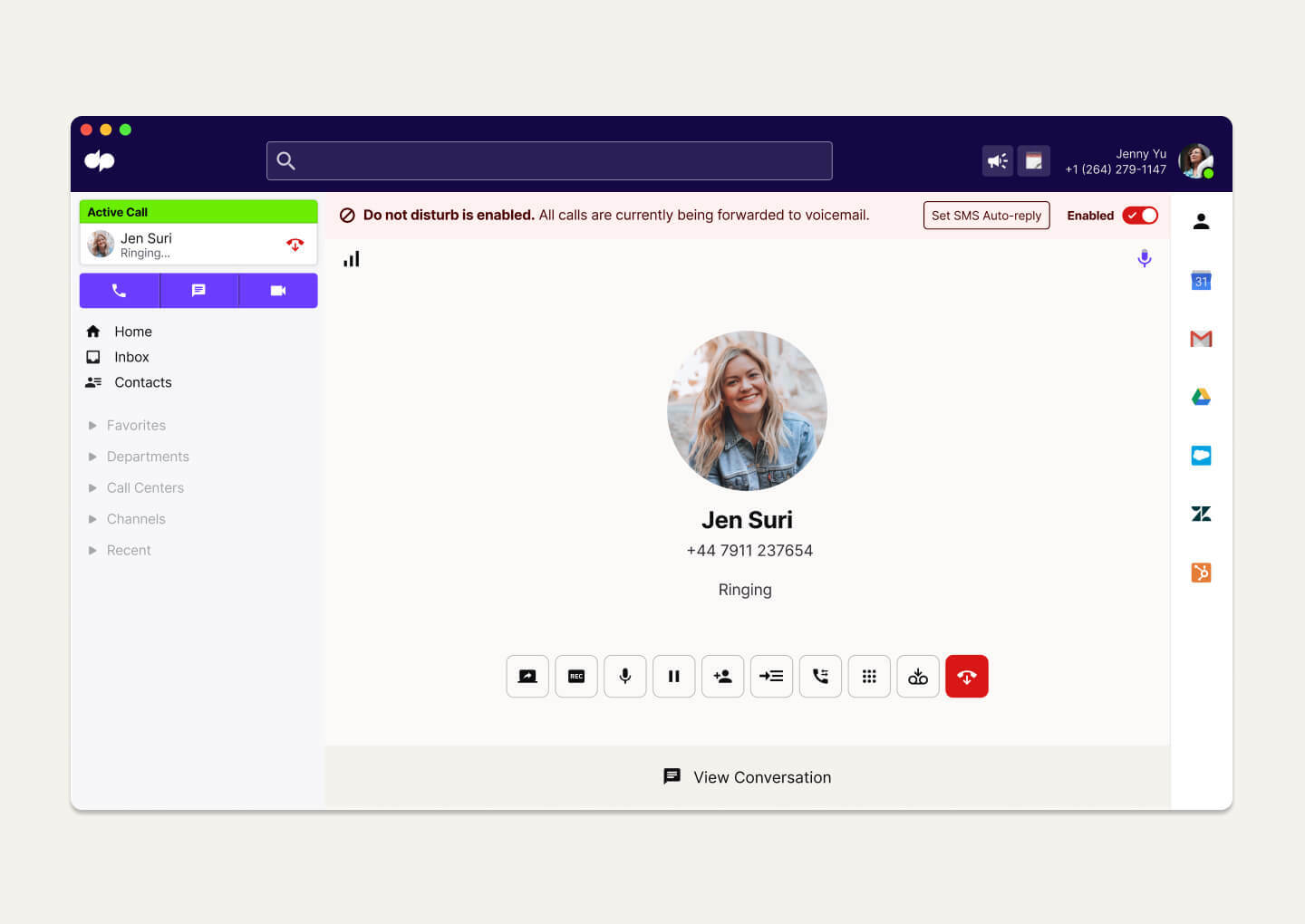 Plus with custom status messages, you can add a bit of fun or more information to your presence like "out for lunch" or "coffee break, be right back."
And if you've integrate Dialpad with Google Workspace, it'll automatically set your presence status as "busy" when an event on your calendar begins.
How Dialpad's presence works
Located in the top right hand corner of the Dialpad desktop app window beside your avatar, the Presence indicator can display several different statuses:
Green means someone is available. It's probably okay to reach out to them in a message or give them a call.
Red with a video camera icon means the user is currently on a Dialpad video call and shouldn't be disturbed until after their status clears again.
Red with a phone icon inside indicates that the user is currently on a phone call and shouldn't be disturbed.
Red with a strikethrough and "DND" showing means that they've activated Do Not Disturb and will not be notified of any incoming calls.
How the custom status works
Dialpad lets you customize personal statuses for times when presence doesn't tell the full story—for example, if you're travelling, you may update your status to the current city you're working in that day. Or maybe you've toggled on DND but you'll be back in a bit. You could always combine your DND presence with a custom status message that says, "Be back in 5".

Smarter status settings in Dialpad
Take the guesswork out of teammates' availability. With Dialpad's Presence and custom statuses, you'll know when someone is in a meeting or phone call. Try it for free with Dialpad Ai Meetings' free plan!
FAQs about presence and status
How do I make sure my presence is set while I'm on a call or in meeting?
If you're using Dialpad to make the call or conduct the meeting, your presence will automatically be set to either "on a call" or "in meeting" (if you've hopped on a Dialpad Ai Meeting, that'll be noted in the icon as well). If you're calling through a phone number outside of Dialpad, you'll have to set your status manually by clicking "Set your status" by your icon inside Dialpad.
Who can see my presence information?
How do I see other people's custom status?
How many different presence state types are there?
How do I set a custom status?
What happens if I step away, but I don't update my status?