Back to Blog
ICYMI: Dialpad announced the launch of DialpadGPT at the Ai@Work City Tour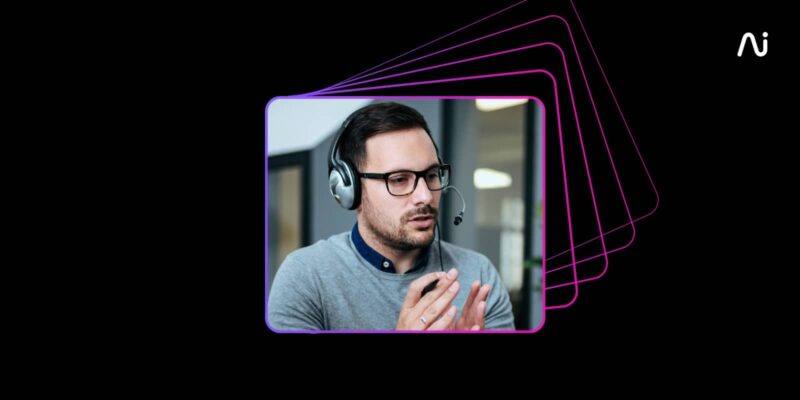 The secret's out.
The whole team here at Dialpad is super proud to say that we've once again pushed the boundaries of innovation with the announcement of DialpadGPT.
DialpadGPT is Dialpad's own Large Language Model (LLM)—powered by our unique Ai— specially built for enterprises. The launch event unfolded on Monday, August 14th, revealing a game-changing model that promises to redefine customer service, sales, recruiting, and employee collaboration experiences for businesses of all sizes.
Missed it? Here's a recap. 👇
The dawn of DialpadGPT
Backed by over five years of development and fueled by a repository of five billion minutes of proprietary conversational data, DialpadGPT takes center stage as a purpose-built LLM designed to cater to the dynamic demands of today's corporate landscape.
Leveraging the language of business and informed by real-world conversational and messaging data, DialpadGPT emerges as a transformative force here to empower businesses through AI automation and assistance on an unprecedented scale.
Anjney Midha, General Partner at a16z, hailed DialpadGPT as a landmark achievement, emphasizing its profound impact on businesses worldwide: "Dialpad's AI infrastructure is designed for some of the most demanding enterprise uses in the world. The launch of DialpadGPT—an LLM fine-tuned for enterprise communication—will have a tremendous impact on businesses everywhere. Very few teams could pull this off."
Addressing challenges, pioneering solutions
While the potential of Large Language Models is undeniable, challenges concerning scale, accuracy, data privacy, and security have lingered, hampering their seamless integration into businesses.
Enter DialpadGPT—a solution that directly addresses these concerns.
Dan O'Connell, Chief AI & Strategy Officer at Dialpad, emphasized, "DialpadGPT was purpose-built for the enterprise, and addresses businesses' common qualms with existing LLMs. It leverages our transcription engine, that has best-in-class accuracy, to produce strong, unbiased results at a fast speed, provides the opportunity to scale, and meets high security and compliance standards—all at a lower cost than existing LLMs."
Empowering the future of AI transformation
The unveiling of DialpadGPT represents a major leap in AI adoption for enterprises. Scalability and accessibility, once seen as hurdles, are now streamlined by DialpadGPT, making AI-powered features readily available to businesses from day one.
For those struggling with AI deployment, DialpadGPT offers no-code options that bridge knowledge gaps and usher in a new era of AI uptake in sales, service, and recruiting.
As Will Griffith, Founding Partner at ICONIQ Growth, put it: "The launch of DialpadGPT has the potential to revolutionize the way businesses think of, interact with, and capitalize on AI moving forward."
Try DialpadGPT for yourself
DialpadGPT is already making waves in the business world, driving AI-powered capabilities for early adopters. By October 2023, DialpadGPT will be universally accessible, poised to shape the future of enterprise communication and automation.
Get in touch with our sales team to book a personal walkthrough of DialpadGPT, or take a self-guided tour of the app on your own first!

Catch us at the next Ai@Work event
We're taking Dialpad on the road with industry experts and company leaders to unpack the world of Ai. See which city we're heading to next!