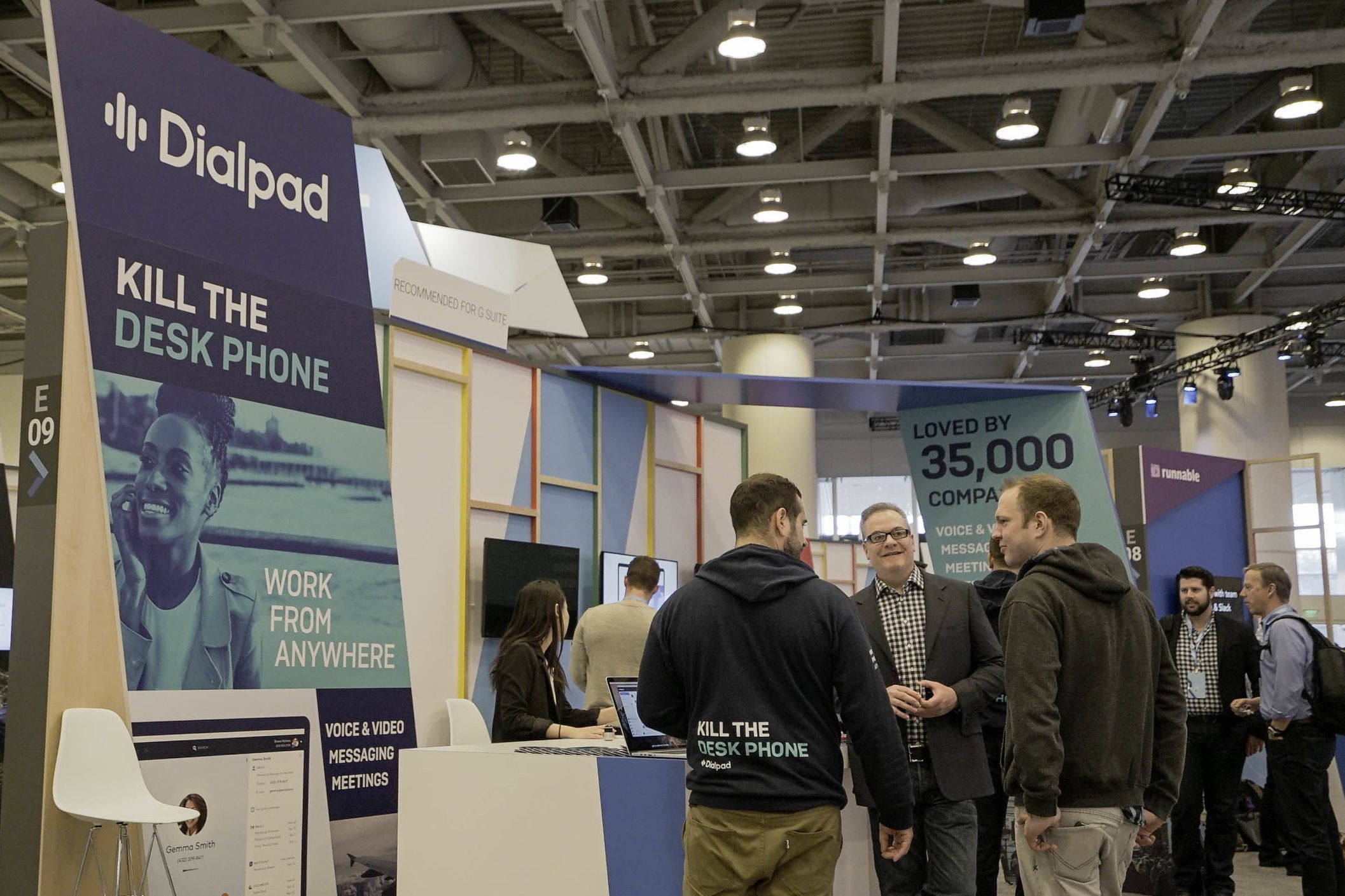 March 16, 2017
The Dialpad team were pumped to be at Google Next last week, rubbing shoulders with the creators of tomorrow. We caught up with Diane Greene, Senior Vice President of Google Cloud, and connected with a ton of innovators who are excited about killing the desk phone. Here's a look at what we got up to:
Cloud communications is the future of business
With more and more visionary cloud tools hitting the market, the world of work and business technology is changing at lightning speed. We believe that communications should not be left behind and we are on a mission for businesses everywhere to kill the desk phone.
---
---
The business phone system built on Google Cloud Platform
Created by the team behind Google Voice, Dialpad is built on the Google Cloud Platform. Dialpad Founder and Vice President of Product, John Rector, explains the choice to build on the GCP and its role in providing the Dialpad platform with three key elements: speed, global scale and reliability.
"We wanted to be able to move all of our routing logic, all of our business logic, into the cloud and innovate at cloud speed. We wanted to do it at Google's global scale, to be able to deploy it anywhere in the world. And we wanted to be able to do it with Google's reliability." - John Rector, Founder & VP Product, Dialpad.
We're all anywhere workers
Google Cloud Platform provides Dialpad with the ideal grounds to continually develop a business phone system that works for modern businesses. As Morgan Norman, Vice President of Marketing at Dialpad explains, "We're all Anywhere Workers today." We take calls on the go, we work on trains, planes and in cafes—life doesn't stop between the hours of 9am and 5pm. By building a business communications solution on Google Cloud Platform, Dialpad wants to help business leaders build connected companies, no matter where people move throughout the work day.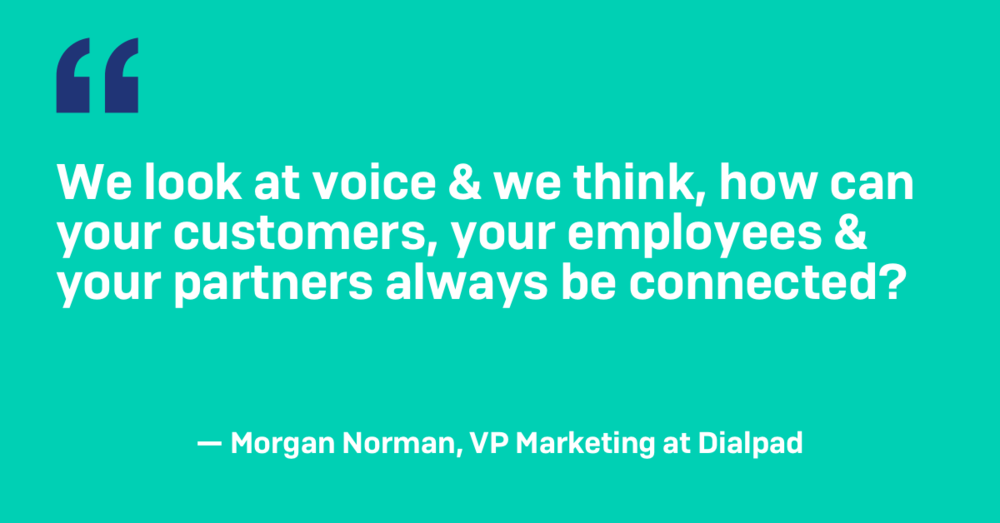 Voice and productivity work better together
Dialpad integrates seamlessly with G Suite with single sign-on, document sharing, and cool calendar features, and all your contacts are updated in real time. No more hunting down extension numbers or emailing documents after a call.
---
---
At Google Next, Diane Greene dropped by to talk to us about the Dialpad and Google relationship as a Recommended for G Suite Partner and what the G Suite customers think of Dialpad.
So far, 35,000+ customers have killed the desk phone with Dialpad including Motorola, Xero, and The Financial Times. Sign up for your free trial today!