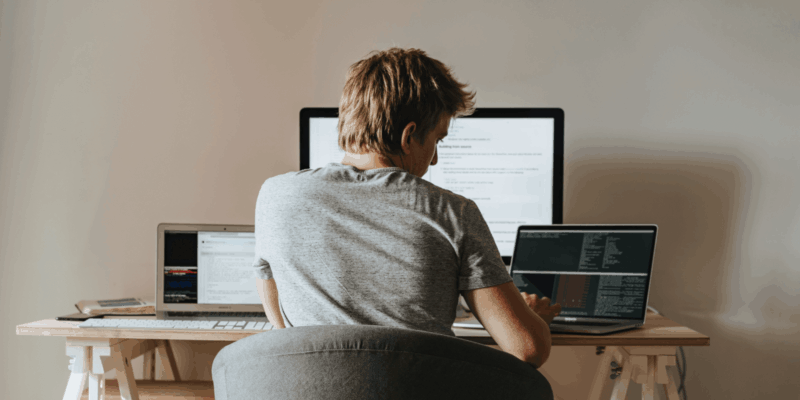 As more organizations transition to remote and hybrid work environments, the need for strong cybersecurity strategies increases. There is usually an IT team when working at the office, but email security is the individual's responsibility when working from home.
Cyberattacks are becoming more sophisticated and expensive to manage, so when it comes to staying safe online while working from home, it's important to tailor your approach and think beyond the basic means of cyber protection.
In this post, I'll provide 10 ways to help make sure your team is working safely from the comfort of their home as well as pointers on how to maintain security when employees work remotely, based on research conducted by qualified security experts with Guardian Digital.
1. Use software with enterprise-level security
Securing communications, whether it's with prospects or amongst team members, is an important aspect of working from home. The increase in relying on platforms like Zoom to host meetings has led to more gate-crashing where the best case scenario is a prank, but is often the worst case scenario of cyber criminals out to steal your information.
Dialpad protects your business and customer communications with enterprise-grade security that's built right in. Virtual meetings and data are protected by a secure conference call platform that is equipped with robust privacy features. Businesses can protect the information discussed by implementing a conferencing solution that protects against hackers by letting you lock the call and keep your details secure.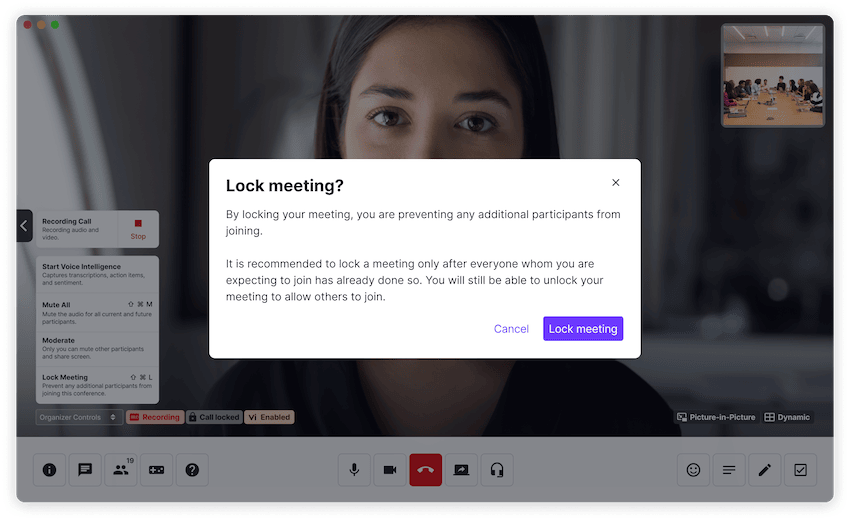 2. Train employees to recognize warning signs
Proper cybersecurity education and developing identity security awareness for employees are essential to forming an effective security strategy for your business. Professionals ranging from CIOs, IT teams, and administrators recognize the necessity of business email security, how private data is valued, and the consequences of a successful attack.
It is imperative that staff also are aware of the dangers as the majority of breaches are caused by human error or negligence. The faster the IT team is alerted of a breach, the better chance of preventing severe damage. Employees are the first line of defense, so providing them with regular and comprehensive education is the best practice for strengthening critical defenses. Some things that should tip off your remote workers to a breach are:

An alert from the anti-malware software that a virus is active

A new homepage or default search engine comes up unexpectedly

A significant decrease in performance

A sudden increase in spam and pop-ups

Frequent error messages
3. Implement access control policies
Business owners and IT teams should consider policies that limit who has access to specific information as a part of their security strategy, due to the amount of data they possess and the possibility it can be compromised.
This resource is an important factor in the protection of your data. An organization is based on the data it possesses, ranging from the private details of its customers, employee HR paperwork, project plans, and trade secrets. Every piece of data is valuable, so it is of the utmost importance that it is stored and accessible only to those who have the proper permissions.
Establish a sufficient policy, such as role-based access control (RBAC) that assigns positions to end-users based on their role in your organization. This will help to minimize the risk of data leaks and breaches that involve attacking users with privilege. Because this access control method works by limiting the access of information and resources to specific users, it is important to follow the principle of least to most privilege when granting user permissions.
4. Use unique passwords for every account

Experts recommend having strong and unique passwords for each of your accounts for several reasons. Every day, malicious actors hack websites, accounts, usernames, email addresses, and passwords. Exposed information that can be used to identify the user, such as an email address, only adds fuel to the proverbial fire.
With this information, attackers can search for other associated accounts, including professional, social media, or banking accounts. After the attacker finds those accounts, they can try logging in with the compromised password and continue to gain access.
Employees should use strong, unique passwords and have different passwords for different applications to keep their email and other private information safe. One of the leading causes of a breach is using a password that is deemed weak.
Work passwords should also be different from any personal passwords to minimize the risk that both professional and private accounts aren't compromised. A strong password consists of at least 12 characters, uppercase and lowercase letters, numbers, and special symbols.
5. Invest in a password manager
Passwords are one of the first defenses against cybercriminals intending to hack an account and attain access to a user's private information. A Data Breach Investigation Report found that compromised passwords led to 81% of hacked data breaches.
Following the previous tip of using different passwords can become monotonous and difficult to remember, so consider using a password manager. Implementing this tool will provide a level of protection in the event of a breach because the other accounts will be safe from being compromised.
A password manager also has other benefits beyond strong passwords and remembering—they're also used to securely share passwords with family members, friends, and employees.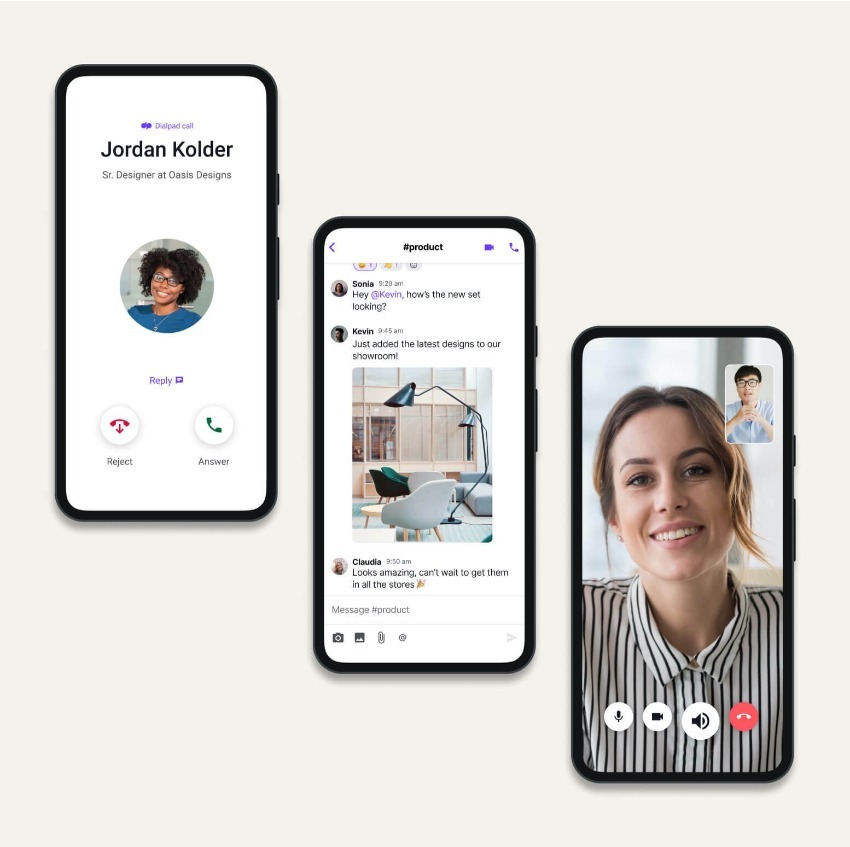 6. Keep operating systems updated

Using a supported operating system is vital to the success of your security strategy. If the system offers an update, it is important to implement it as this can create delays between the disclosure of a security flaw and the mitigation patch. Besides adding new features and removing outdated ones, updating software can repair recently discovered security holes to remove or fix bugs.
Security flaws, also referred to as vulnerabilities, are a security hole discovered in an operating system that hackers can use to their advantage by writing code to target the flaw.
Something as simple as logging on to a rogue website can be enough for hackers to exploit vulnerabilities and infect your device. Zero-day exploits are a significant risk that only requires a few days to infiltrate your system. It is also important to note that unsupported versions don't receive patches, which create holes in your security solution that put your data at risk.
7. Enable two-factor authentication

Two-factor authentication is a method to access an account after the user submits two pieces of information to an authentication mechanism. This works by reducing the risk of successful phishing emails and malware infections as attackers need both pieces of information.
This can drastically reduce successful virus infections and phishing emails because even if the cybercriminal was able to steal your password they still require the second piece of information to gain entry. The first of the two factors protecting your account is your password, the second takes many forms, but is typically a one-time code or push notification.
8. Use a virtual private network
A virtual private network (VPN) extends a private network across one that is public and allows the user to exchange data across shared or public networks as if you are directly connected to the private network.
Using a VPN will help to reduce the risk of cyber attacks, as they keep threat actors from monitoring your activity and intercepting your data. Even a cheap virtual private network can keep websites from tracking your location and your internet provider from paying attention to your activity. In addition, Privacy Journal's VPN reviews highlight that some VPNs can be counterproductive, so it's essential to research carefully before making a choice.
9. Use security metrics to monitor cybersecurity performance
Security metrics are a value of measurement that indicates how well a company is achieving its cybersecurity risk reduction goals and whether it is able to prevent ransomware or not. It is used on multiple levels to determine the quality of an organization's standards of security as well as information required by security management.
This is important in making sure staff are following security policies while working from home. Security metrics have two main purposes that are necessary for a secure strategy:

Metrics that analyze security postures, key risk indicators (KRIs), and key performance indicators (KPIs) that provide views into the functionality of your security team over time. This gives you an insight into which assets are at risk, what is working well, and which areas are failing. This information helps to make decisions concerning the budget and other investments.

Quantitative information from good metrics is used to show customers, board members, and shareholders that the integrity of your business is taken seriously.
10. Use email encryption
Email encryption is a tool that aims to prevent data from being compromised. The tool protects sensitive information such as financials, customer records, and intellectual property shared via email and prevents data loss.
Encrypting messages prevents data from being stolen and ensures the content can only be read by intended recipients. Email authentication using SPF, DKIM, and DMARC is essential to securing email messages against sender fraud and account takeover attacks.
Integrating encryption so that both the sender and the receiver of internal emails use the same encryption service is a simple task. Both parties involved in the exchange must verify their identities to gain access, but the message can be read if you are an Outlook user.
Should an employee's device be stolen or lost, the documents will remain safe. These platforms provide admins with the visibility of where remote workers are sending encrypted emails, reducing the risk of employees sharing sensitive data without permission.
Multi-layered email cloud security
Over 90% of modern cyberattacks begin with phishing emails so companies should implement proactive, multi-layered email security defenses. Email cloud security is crucial to a successful businesses' security.
Static, single-layered defenses such as built-in Microsoft 365 email protection alone are no longer effective in combating today's advanced attacks. Endpoint security solutions alone are also incapable of providing reliable protection against sophisticated and emerging threats.
The software closes critical security gaps in native Microsoft 365 and Google Workspace email protection so that users and sensitive data are safeguarded against credential phishing and account takeovers.
Mitigate cybersecurity risks
As working from home has increased on an international scale, so has the topic of cybersecurity for remote workers. While working from home has its own set of challenges, the risk of an attack doesn't have to be one. Following cybersecurity best practices, individuals and organizations can rest easy that they are mitigating their risk and improving their safety online.
Keep your data secure
Protect your business communications with Dialpad's enterprise-level encryption.