Back to Blog
Celebrating the moms of Dialpad this Mother's Day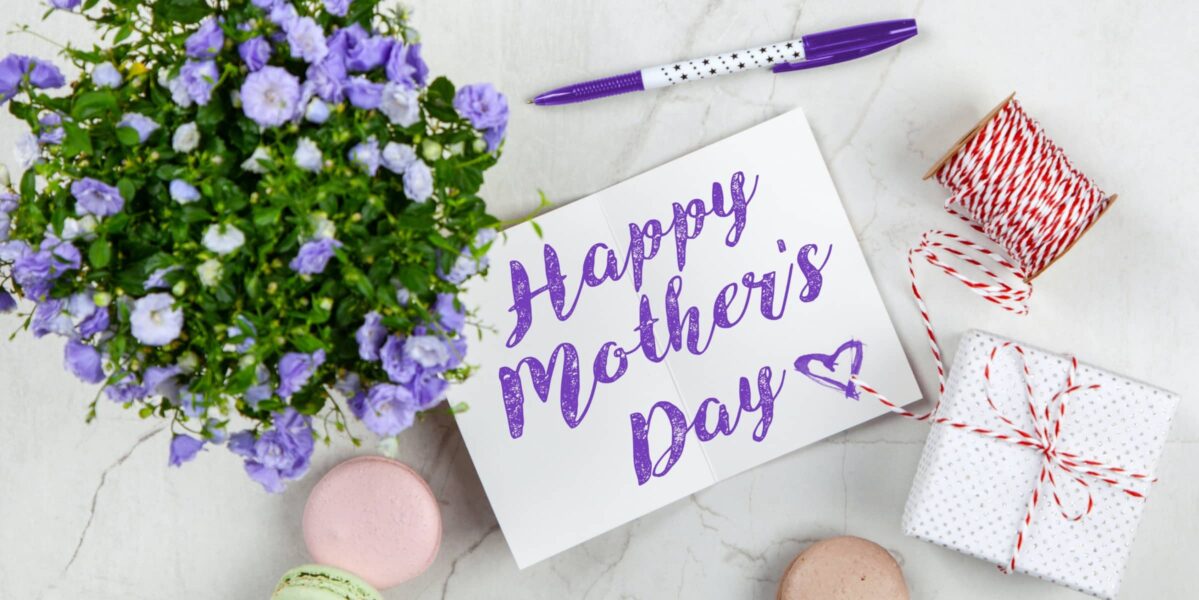 We at Dialpad would like to wish a very happy Mother's Day to the moms around the world, from those who are browsing our website to our own mothers reading this (hi, mom). As part of our Mother's Day celebration, we have interviews with some of the mothers who make Dialpad the company it is—including CEO Craig Walker's own mom, Elaine (who you could technically call the grandmother of Dialpad).

The Moms of Dialpad
Leading up to Mother's Day, we had two of the moms of Dialpad interview each other: Lily Toy, General Counsel at Dialpad, and Shante Evans, Dialpad Executive Assistant.

Meet Lily Toy
Lily, the mother of a four-year-old girl, leads the Legal, Compliance, and Security teams and has been a valued part of Dialpad for over two years.
"Early on in my career, I learned that there is no one 'right' path to get to where I want to go," Lily said. "At each stage of my career, I thought about the next step I wanted to take. Oftentimes, I realized that my plans were flawed because I may not have known all the details of how things would work out along the way. However, I learned to voice my goals and dreams to those around me, and especially to those I trusted and considered as a mentor.
"I learned that there are wonderful people who are willing to invest in the careers of the next generation, and when you find someone who is willing to help, it is a blessing and a relationship you should invest in and grow.
"It is because of these relationships that I feel a need to give back to the next generation of lawyers and my team. I hope to be that leader and mentor for my team."
When asked about her role model, there was one immediate answer for Lily: her own mother. Lily's mother immigrated from China to the US at 19 years old and with a high school degree, but worked her way up from a teller at a bank to a branch manager, then a financial advisor, and is now a Vice President at Morgan Stanley—all while working to pay for her three daughters to go to college and grad school!
"My mom never believed that anything was impossible if she put her mind to it," Lily said. "Perseverance is one thing I learned from my mom."
That perseverance has come in handy during her own career journey. Lily has worked hard to earn her seat at the table, in spite of encountering prejudiced assumptions and obstacles along the way.
"I work very hard to prove that I am a good lawyer and deserve a seat at the table. I also try to lift up the women around me, both on my team and external and provide them with opportunities to shine and succeed."

Meet Shante Evans
Shante is an Executive Assistant at Dialpad, and the mother of a three-year-old boy who is learning to read and write the alphabet (but already knows how to bake cookies—he knows his priorities!). Her life's mantra is "Time is always of the essence," which has helped her thrive as an Executive Assistant and as a mom.
In fact, her ability to multitask has been invaluable for both work and motherhood. She can manage multiple schedules and priorities while still making sure her child gets to bed on time. That's not to say being a working mom is easy—Shante describes it as being the biggest challenge in and of itself— but she handles it spectacularly.
For Shante, being a mom has meant learning more about herself. "It's not as difficult, but having children really introduces more of you to you."
Although, of course, there are still ways that her child can help, as she explains: "I'm looking forward to the milestone where he can take out the trash."

The Grandmother of Dialpad
During Women's History Month, Dialpad's own CEO, Craig Walker, took some time to interview his mother, Elaine, on her 83rd birthday. Elaine's parents were both teachers and she grew up as an only child, although she'd have liked to have a sibling or two.
She went to Stanford University for college, at a time when so few women were admitted. There, she majored in International Relations, and graduated in 1959. When she asked her counselor what she could do with her degree, he brushed her off and said she was just going to get married and become a housewife. While she did get married, that didn't stop her from working—she got a job as a secretary at Lockheed, and later IBM, although she still faced sexism and glass ceilings at both.
After her divorce, Elaine had two children to support on her own, so she worked hard to stay afloat while studying Respiratory Therapy. That led to her working at O'Connor Hospital, where she remained for two years, before beating two men for the position of Head of the Department of Respiratory Therapy at San Jose Hospital.
"That was the first time I overcame the difference between men and women getting great jobs," Elaine said. In those days, being a woman was an obstacle that made getting a career difficult in and of itself, but Elaine persevered and persisted until she got the job.
Elaine credits her management ability to "common sense," which clearly worked well, since she earned the Manager of the Year Award in her first year there. She went on to manage Cardiology and Neurology as well, under the umbrella of "Diagnostic and Therapeutic Services." While working at San Jose Hospital, she met her second husband, Harvey, who was a surgeon there. They married in 1980, and remained together until he passed away in 2020.
Elaine has advice to other young women entering a male-dominated profession, based on her personal experience: "Just keep trying. Be persistent." There's no doubt that she faced many challenges, but she kept at it until she succeeded. Similarly, if she could offer her 30-year-old self advice, she'd reassure her to "work hard."
Elaine's story is a testament to her willpower, dedication, and perseverance—important traits that are part of our culture here at Dialpad.

Dialpad Supports Working Moms
At Dialpad, we're proud of all the working moms among us, that's why we work hard to ensure they can maintain that essential work-life balance. Between our flexible paid time off policy, maternity leaves, and goal to always do the right thing, we make sure moms get all the time they need for their families.
Our platform also helps working moms work from anywhere. Working while juggling other responsibilities like raising kids is no easy task, but Dialpad helps make it easier with our voice, video, and messaging communications tools. The easier it is to work remotely, the less our working moms have to deal with while rocking it on the job and at home!
So to all the moms out there, we'd like to wish you a very happy Mother's Day!
Want to see how Dialpad can help your business, whether you're a working mother or not?
Sign up for a 14-day free trial to get phone calls, video meetings, and instant + SMS/MMS messaging in one place. It takes just a few minutes to get started, and you'll be set up with a virtual phone number too!