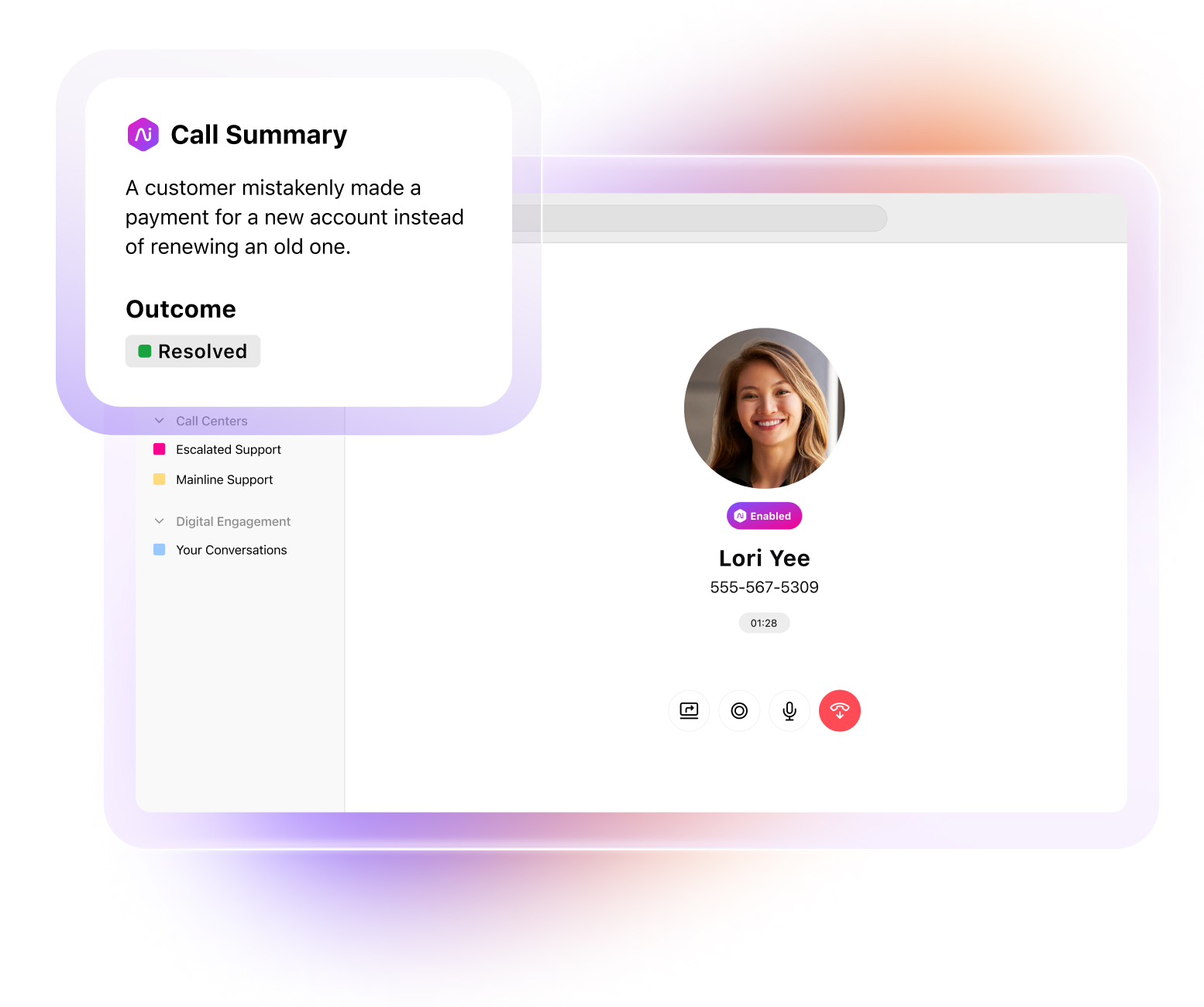 INTRODUCING AI RECAP
Get on the
Ai Recap waitlist
Join our waitlist for early access to Dialpad Ai Recap. After every call or meeting, you'll get an Ai-generated call summary complete with recommended action items.
Take a tour of Dialpad's
Ai-powered workspace
See how easy it is to support customers, drive sales, and collaborate with the team—all in one place.