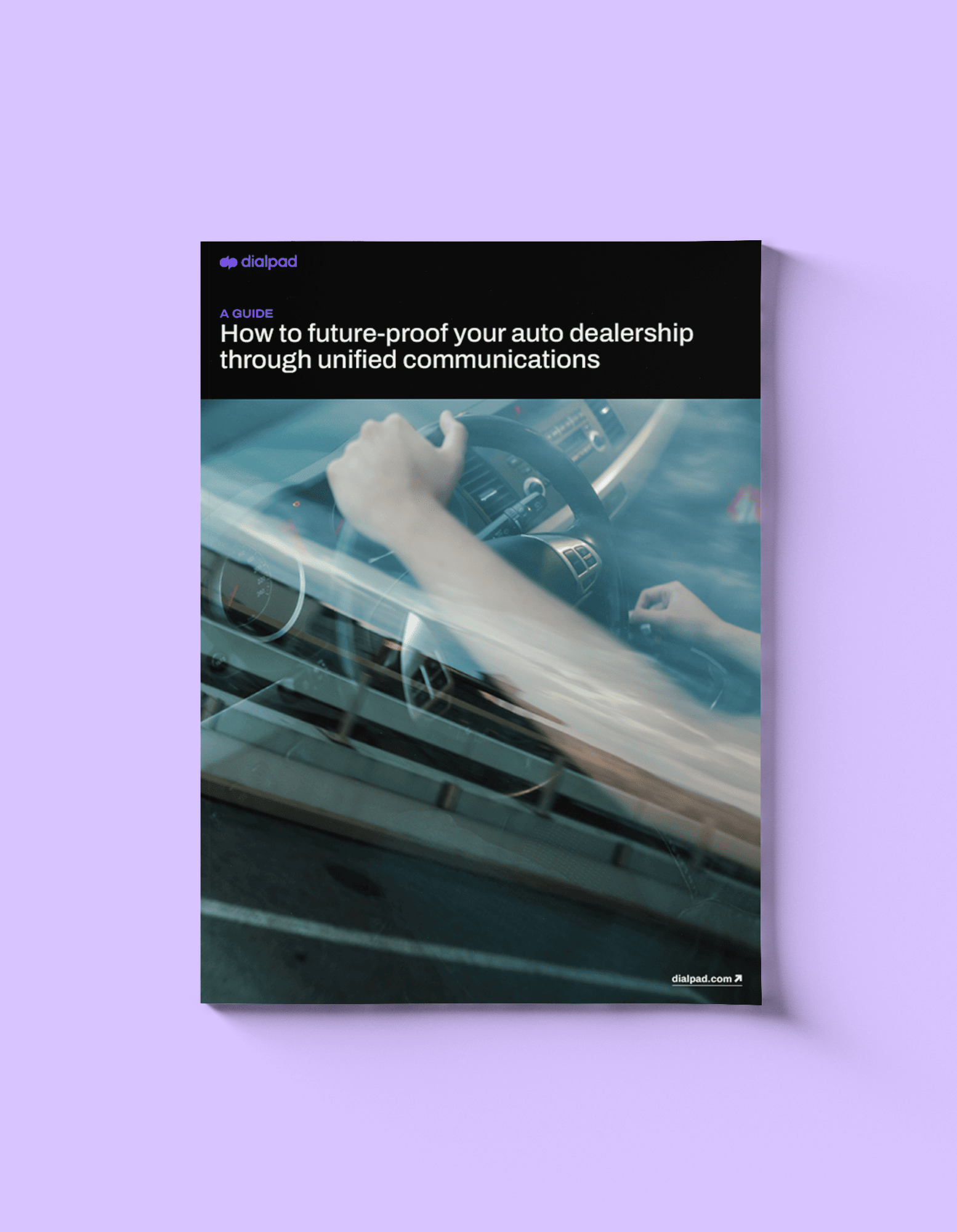 ACCELERATE PAST ON-PREM
Future-proof your dealership by migrating to cloud communications
Are you competing against more dealerships? Is your staff asking about flexible work options? Are your communications costs through the roof? Unified communications could help you solve all of these issues (and more).
Download this playbook and learn:
Why on-premises solutions are no longer ideal
How cloud communications can drive sales and increase customer satisfaction
What features to look for in a unified communications platform
See why some of the top automotive dealerships today are shifting to the cloud.