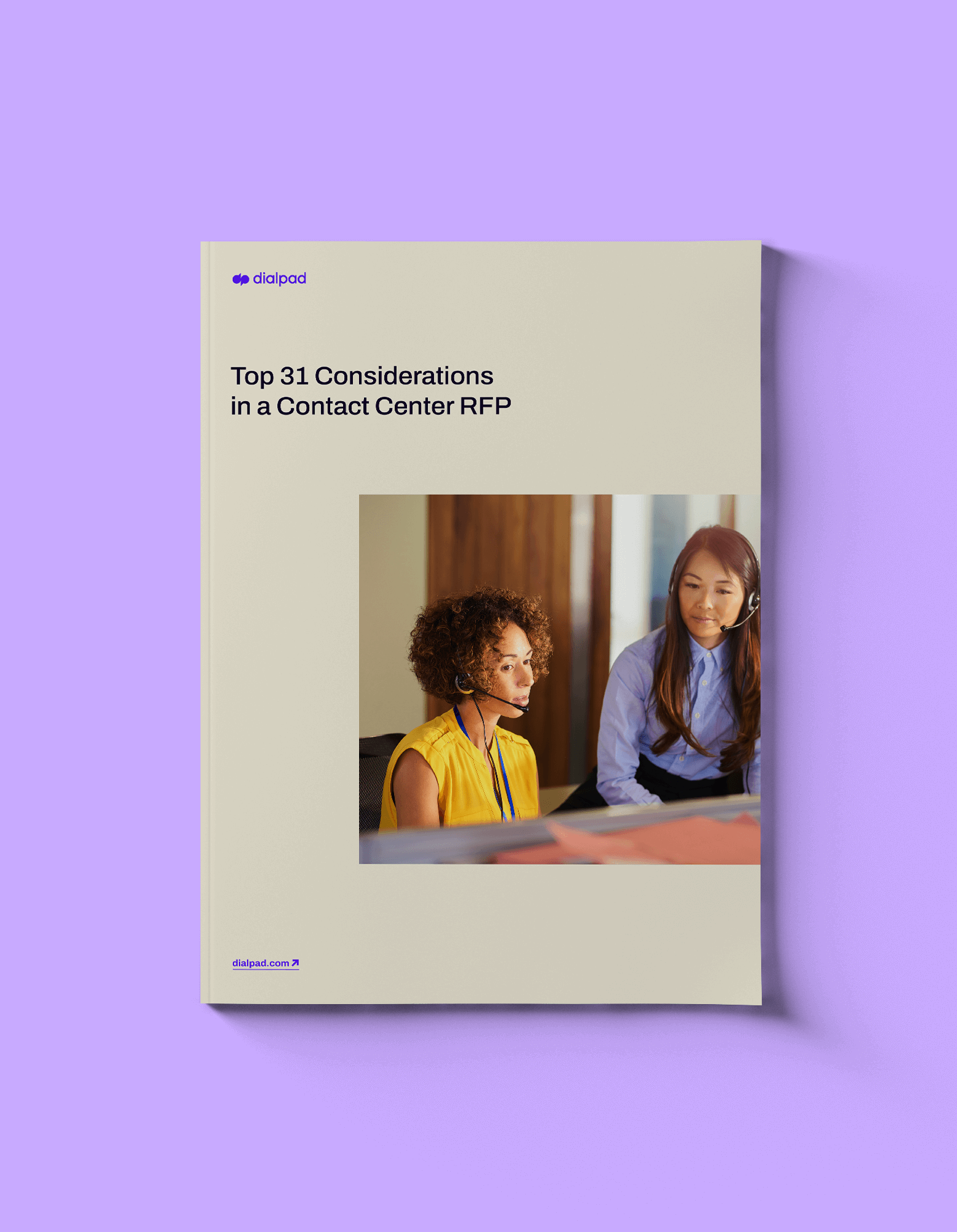 The top questions to ask
Your contact center RFP template
Shopping for a new contact center solution? Want to know what the must-haves are for other companies and organizations? This will help.
We've pulled together the 31 top considerations to include in a contact center RFP, based on conversations we've had with our very own customers and prospects.
The checklist covers the key areas your contact center solution should address, and drills down into what you should pay attention to for each one:

Inbound and outbound channels
Digital channels
Workforce management & engagement / Quality management
AI
Just to name a few...
Grab it below. 👇