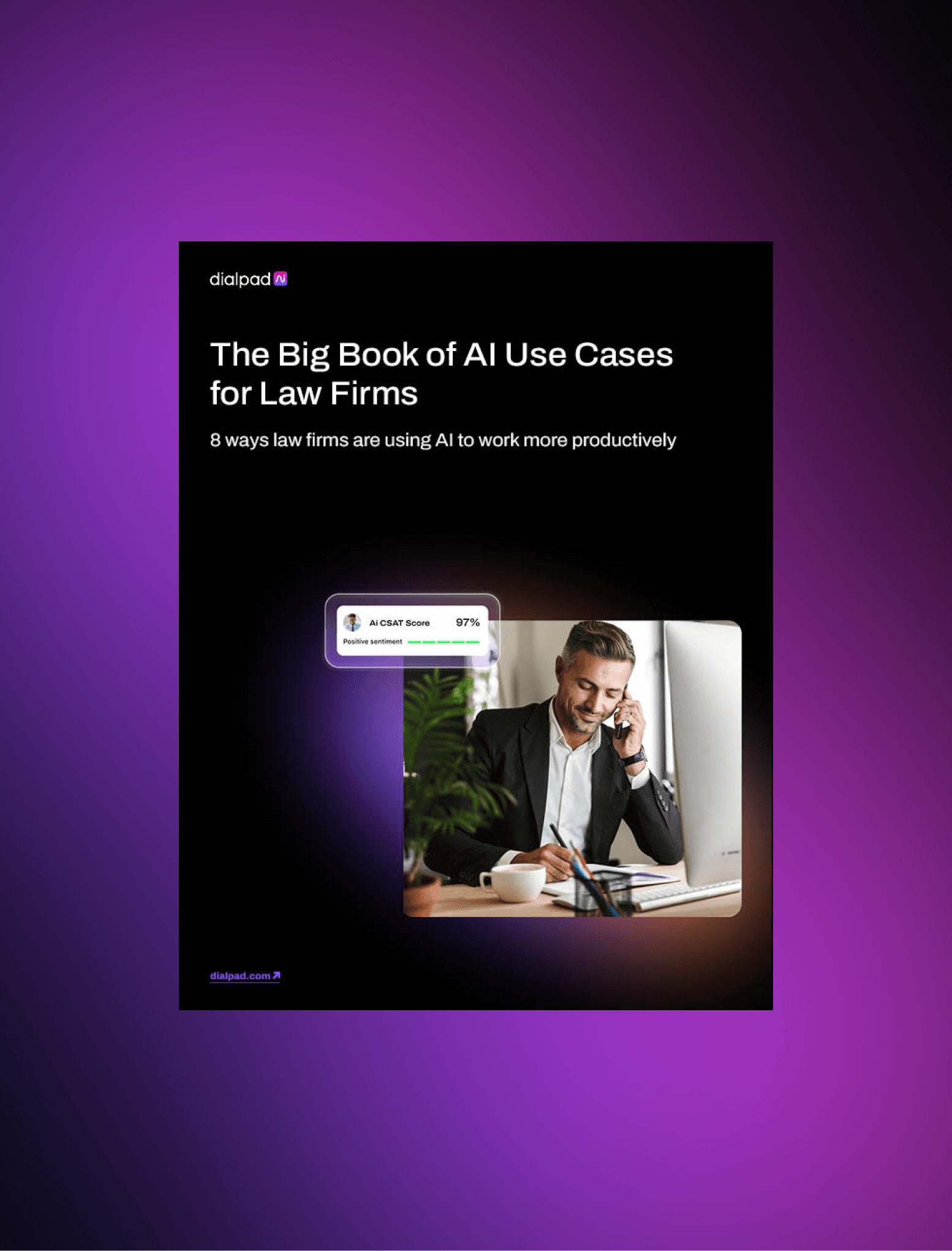 GUIDE
AI use cases
for law firms
Being a successful attorney today isn't just about being the best at winning cases anymore.
Whether you're a partner at a firm or run your own practice, you're likely facing ever-increasing expectations from clients and other day-to-day challenges, like increasing billable hours and navigating the switch to a remote work-friendly business model.
That's where AI comes in. In this guide, we cover eight ways AI can be applied to law firms to improve efficiencies, profitability, and the client experience.
Grab it below. 👇