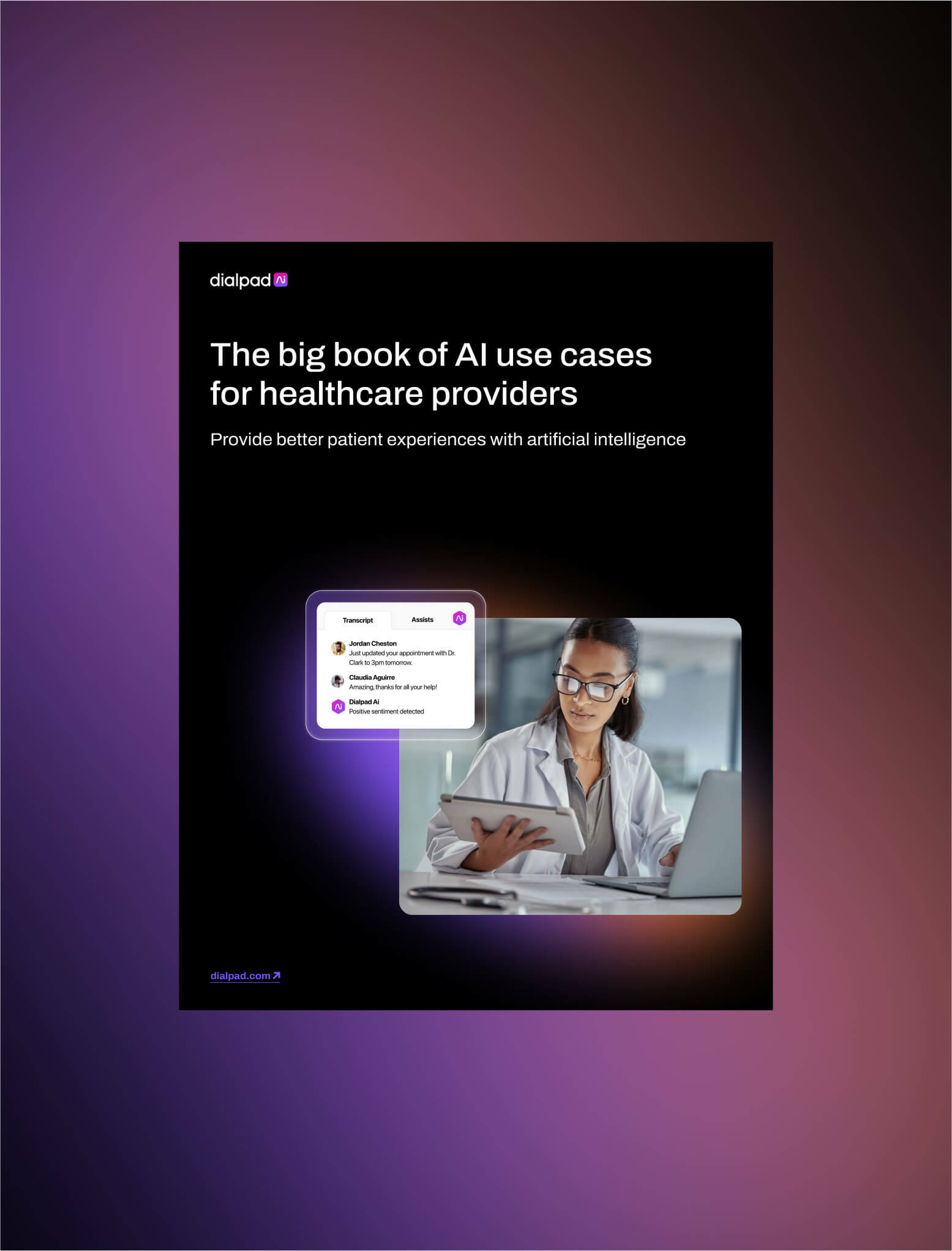 GUIDE
AI use cases for healthcare practices
From improving patient outcomes to enhancing operational efficiencies, AI has the potential to revolutionize the way healthcare is delivered.
It's no wonder Optum, a healthcare insurer, found that 85% of healthcare leaders report they have an AI strategy, and almost half of respondents said they're already using AI technology.
In this guide, we've put together real use cases for AI in healthcare practices, including for:
Improving patient experience
Speeding up billing and insurance processing
Uncovering patient feedback and insights
And more!
Grab it below. 👇