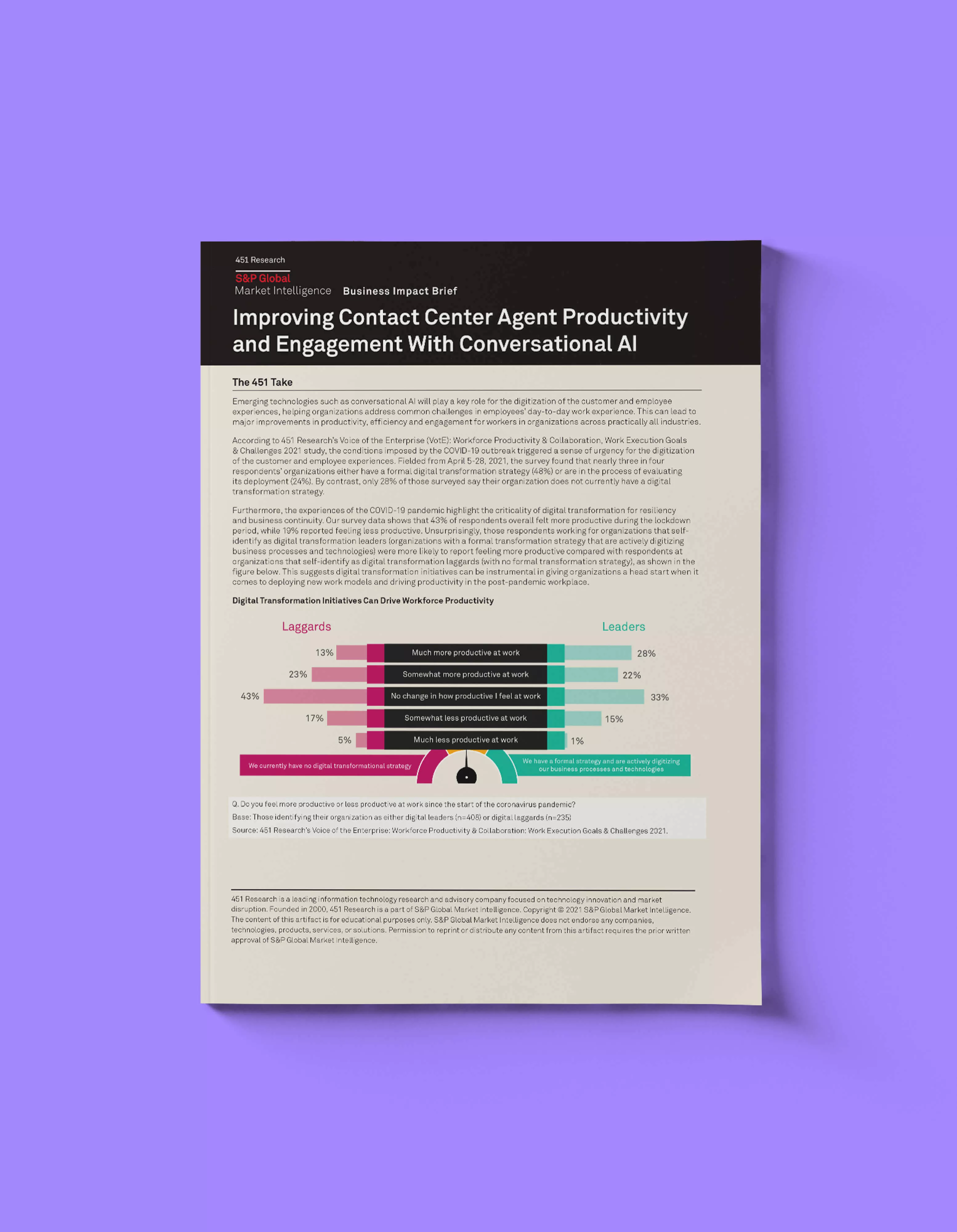 How can Ai help tackle your contact center challenges
The machines are here, and they're learning from every conversation.
That's not the start of a sci-fi dystopia story, and good news for contact centers. In this 451 Research report, they examined how Artificial Intelligence and Machine Learning will play a major role in the contact center's future experience.
Dialpad Ai is a prime example of how AI is used in a contact center environment, from automatically triggering real-time assist cards based on what callers ask about to transcribe calls in real-time.
Want to learn more? Check out 451 Research's report to learn more about the business impact of conversational AI, workflow automation, and more.