LINE Signs MOU with Dialpad for Joint Development of Speech to Text AI Technology
Discussions to cover the development and improvement of AI technologies, including LINE BRAIN's speech to text (STT) technology.


TOKYO – June 27, 2019 – Dialpad, Inc. ("Dialpad") and LINE Corporation ("LINE") announce that they have signed a memorandum of understanding (MOU) to engage in talks on developing and improving AI technologies, including the upcoming speech to text (STT) technology owned by LINE's AI business, LINE BRAIN.


By incorporating the perspectives of both users and administrators, Dialpad has redefined the concept of telephones and communication tools with its Dialpad system—a completely new product designed from scratch as a "business communication tool" of the future. With Dialpad, companies will be able to unify all their essential business communications (voice and video calls, meetings and messaging) within one simple tool.
The system works with a wide range of devices, including office phones, computers, and smartphones.
In North America last year, Dialpad released the English version of Voice Intelligence (Vi™️), offering added value going beyond telephone and communication tools. Voice Intelligence uses voice data in real time to provide useful insights to users, with the potential to improve both internal and external communication, as well as work efficiency, productivity, and call quality.
To date, LINE has been working on developing and deploying its AI assistant Clova and providing users with various voice-activated services via the Clova Desk smart display and Clova Friends series of smart speakers. In addition, the company has been developing and implementing various AI technologies such as chatbots and OCR into the LINE app and its other services. With the launch of the new LINE BRAIN business, LINE has announced that it will also begin offering proprietary AI technology—including Clova—to other companies.
Under the MOU, the two companies will hold talks on developing and improving STT for the LINE Brain business, as well as other AI technologies.
More specifically, LINE will use voice data provided by Dialpad to develop and improve its STT and AI technologies. In turn, LINE will provide Dialpad with its highly accurate STT engine designed for the Japanese language. Both companies will also work together to jointly develop an 8kHz telephone speech recognition model in addition to the general 16kHz model currently used in Clova.
The STT API developed and improved through this initiative is expected to be widely applicable in many services, ranging from supporting call center operations, automated telephone reservations for restaurants, and in preparing meeting minutes.
Going forward, LINE and Dialpad intend to make these technological platforms available to service providers and other companies.
About Dialpad Inc.
Location of Head Office: 100 California Street #500, San Francisco, CA 94111, USA
Business: Provision and operation of pure-cloud business communications tool Dialpad
Representative: Craig Walker
Established: January 10, 2011 (Trade name changed from Switch Communications Inc. on March 7, 2016)
Number of Employees: 450 (including Dialpad, Inc. and Dialpad Japan K. K. ; as of June 2019)
More about: https://www.dialpad.com/
Voice Intelligence: https://www.dialpad.com/voice-intelligence/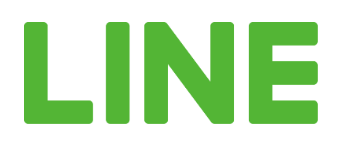 About LINE Corporation
Location of Head Office: JR Shinjuku Miraina Tower 23F, 4-1-6 Shinjuku, Shinjuku-ku, Tokyo
Business: Provision and operation of the LINE messaging app and content and services provided on the LINE platform, in addition to other web service businesses
Representative: Takeshi Idezawa, Chief Executive Officer (CEO) and President
Established: September 4, 2000 (Trade name changed from NHN Japan Corporation on April 1, 2013)
Number of Employees: 2,268 (non-consolidated; as of April 30, 2019)
Capital: JPY 96.199 billion (as of March 31, 2019)