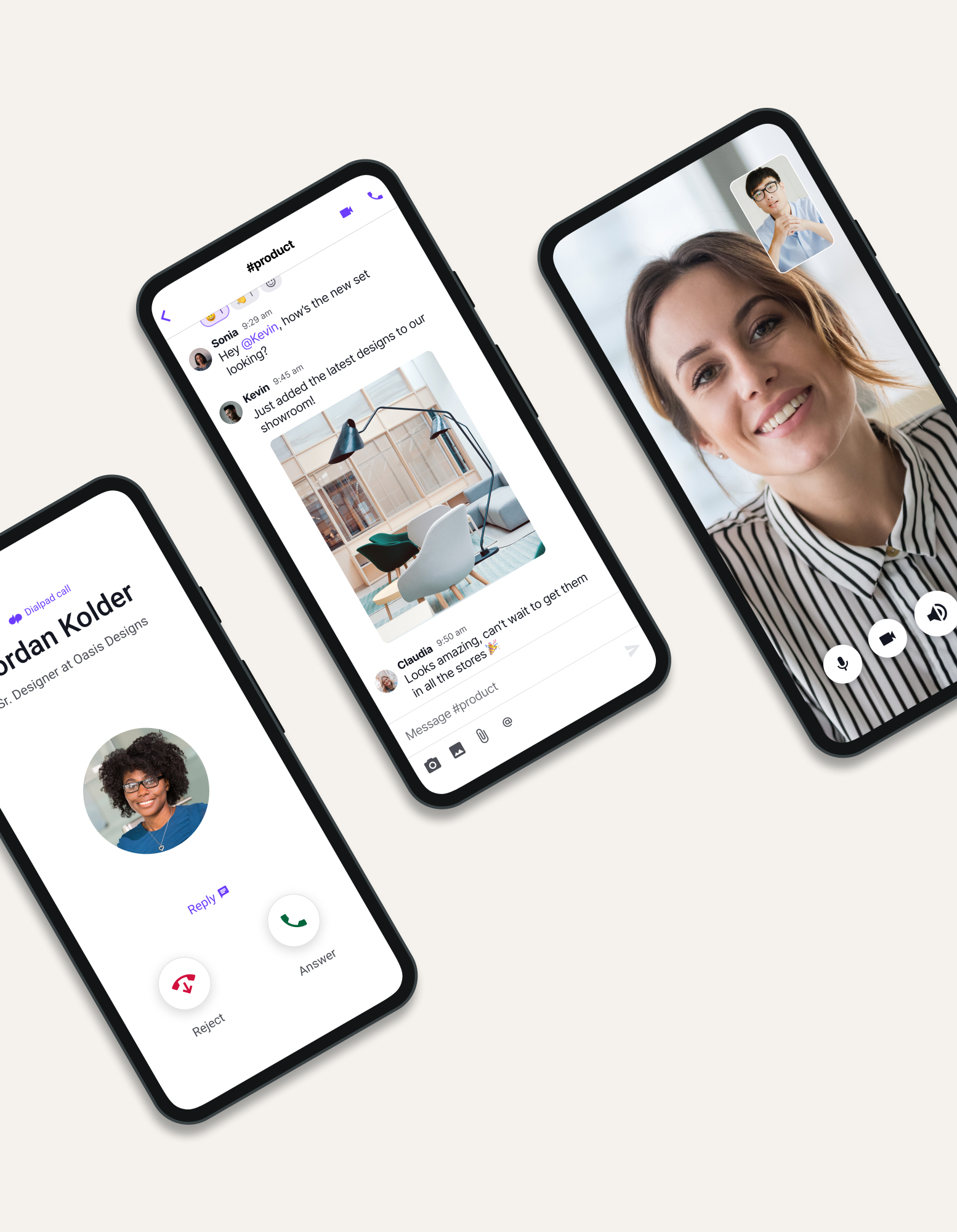 Business Communications
Apple AirPods
just for you.
Welcome to Dialpad. It's a beautiful place where you can talk, message, and meet on any device. Join us for a quick chat to:
Take a tour of our all-in-one workspace
See how easy it is to set up your team (hint: it takes minutes)
Receive a pair of Apple AirPods
It's that easy.
*This offer is non-transferable. You must attend a brief demo with our team to receive your gift.
You'll be in good company