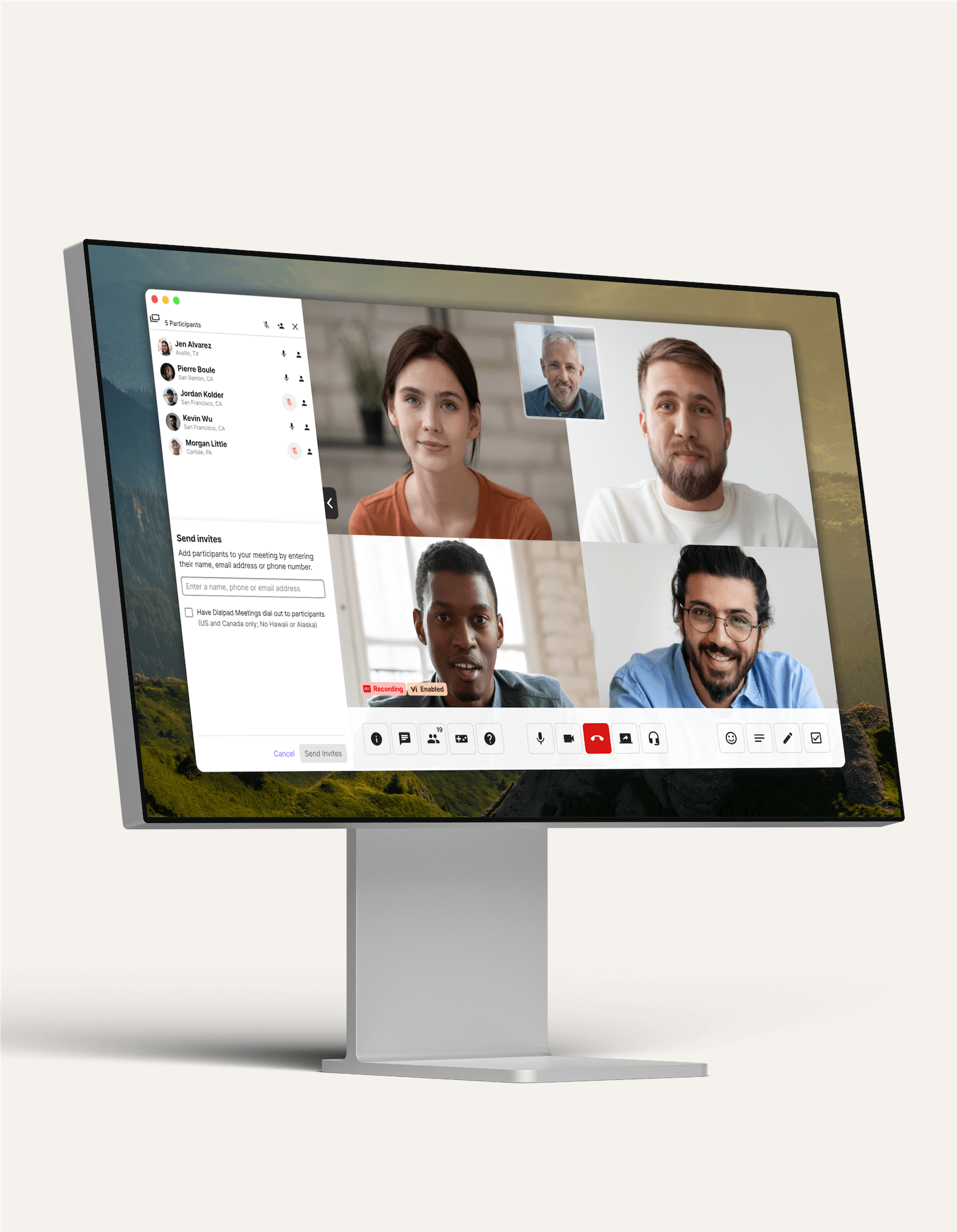 Document sharing
Dialpad streamlines collaboration during online meetings with its document sharing feature. You can easily share files from third party apps such as Google Docs, or make changes in real time during a conference call via Google Drive. Sign up for Dialpad Meetings' free plan to try it now!
Try it free for 14 days
Sign up with email
Check your inbox!
Please check your inbox to verify your account and proceed with the sign up process.
Collaborate with your own tools from anywhere
Get feedback on the slide deck straight from your conference call. With file sharing, both Dialpad Meetings Business and Free users can share and collaborate over documents, spreadsheets, and presentations during their active calls.
File sharing: How it works in Dialpad
During your active conference, click on "Share" to select the "Share a File" option. Choose between Google Drive, Evernote, or your own computer to select a file. Your file will broadcast across your active conference screen for your entire call to see. Participants using their phone? With the mobile apps, participants can view a shared screen/file right from their iOS or Android device.
After your call ends, your conference summary will include a link to the files shared so all participants can access them later on.
Real-time changes with Google Drive
With Google Drive, your team can make and tack changes in real-time during your conferences. No refresh windows, no pop-out screens, no second browsers.
Already a Google Workspace user? Dialpad Meetings is the business phone system for Google. Learn more about Dialpad Meetings and integrations for Google Workspace tools like Calendar, Docs, and more.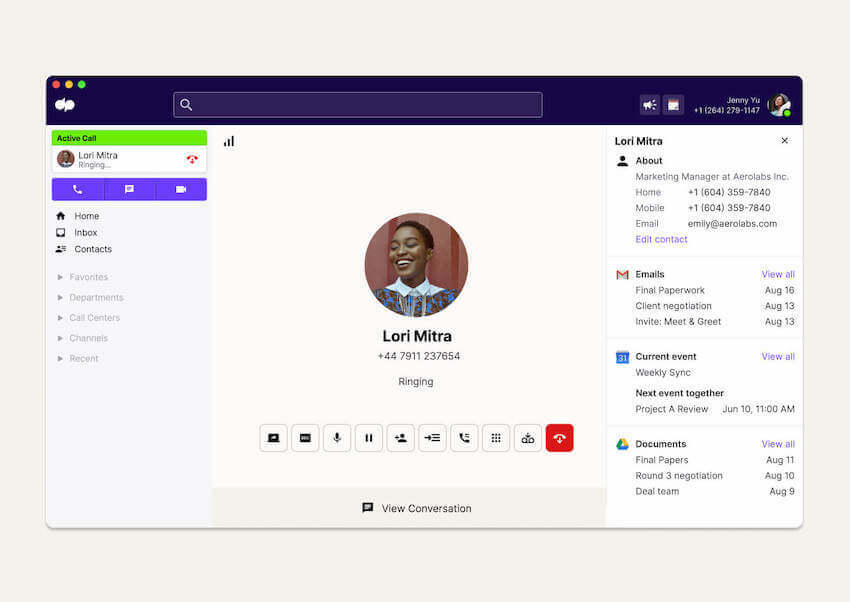 Do document sharing during video meetings with Dialpad
Get started with the free Dialpad Meetings plan now!
FAQs about document sharing
Can you edit files during a call?
Using Box or Evernote? Edits made from their respective sites can display in Dialpad Meetings after a quick refresh.
Who can share files during a call?