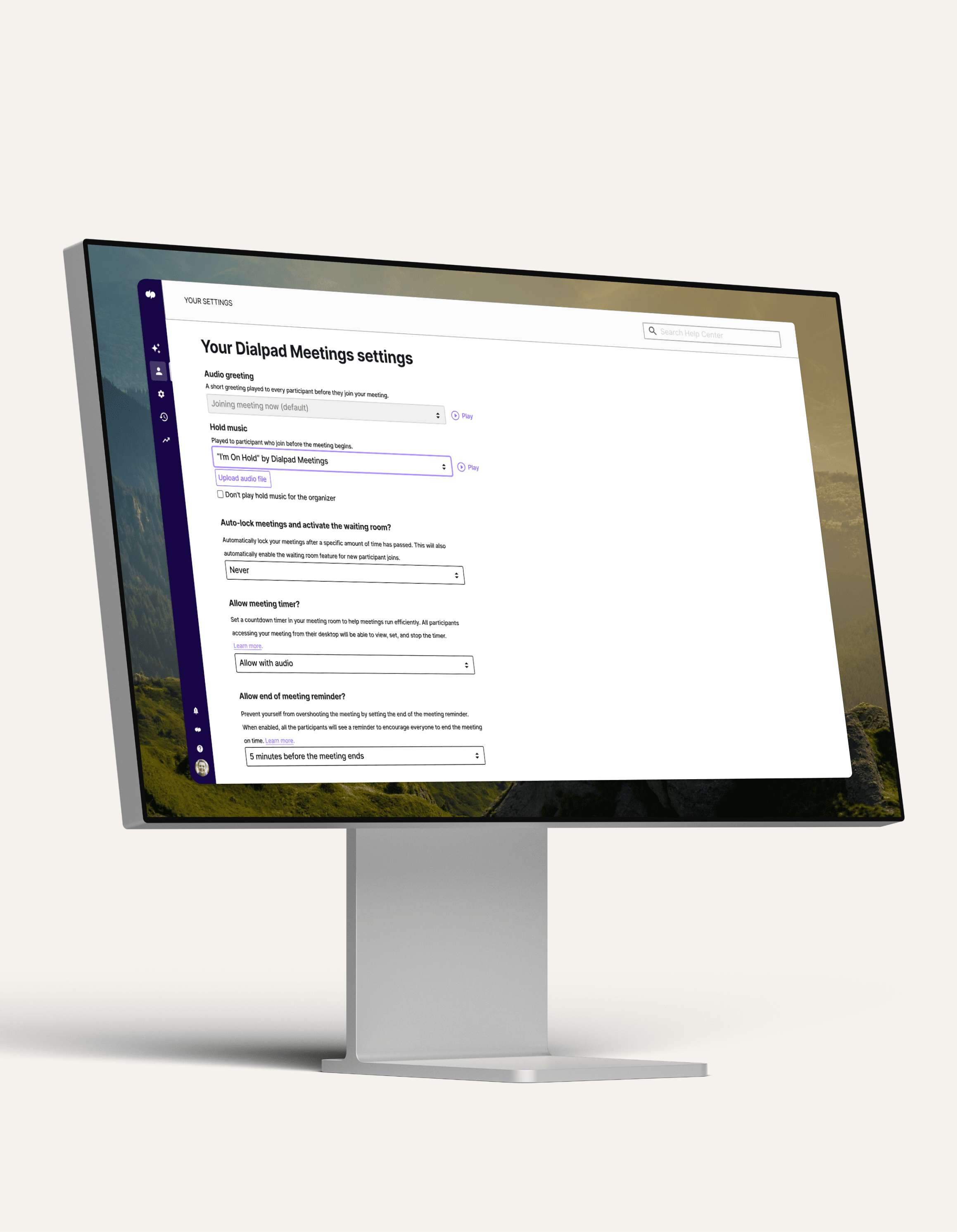 Custom on-hold music
With Dialpad Ai Meetings, you can upload and choose your own hold music for a unique conference call experience. Say goodbye to elevator music. Try the free plan now and get unlimited video meetings!
On-hold music you want to hear (yes, really)
For starters, every Dialpad Ai Meetings account has the option to select pre-recorded music that we've hand selected (and we have pretty high standards).
Choose between something soft, something poppy, or Rick Astley. That's right. We've got Rick Astley.
We even created our own hold music, just to prove how serious we were about raising the standards. And as an added bonus, we had our friends over at PostModern Jukebox put their own spin on it.

Customizable on-hold music
While both Dialpad's Free and Business accounts have the option to select any pre-recorded songs, Dialpad Ai Meetings Business accounts also let you upload your own MP3 files for an even more customized experience.
Just navigate over to your Settings page to upload your music of choice!
FAQs about Dialpad's custom on-hold music
Are there file type/size restrictions?
Just make sure your file is an MP3 file and is less than 10MB!
I love your hold music! Can I download it?
Can we opt to have no hold music play?