Ebook
The Future of Remote Work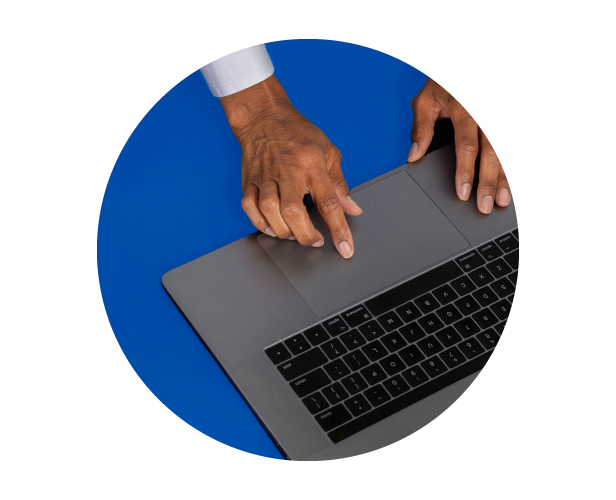 More and more companies are embracing remote work than ever before. Millions of living rooms, kitchens, spare bedrooms, and even closets are being transformed into office spaces. Major companies like Facebook and Twitter have recently given employees the option to work from home permanently, and several other corporations are adopting similar policies. Additionally, work-from-home career sites have reported significant upticks in job postings. For example, FlexJobs saw a 7% growth in its remote job listings in April alone.
Remote work is fast becoming a way of life for many professionals. Reports suggest that 4.7 million U.S. employees (just over 3% of the workforce) work remotely at least half of every week. And a deep dive into the demographic data shows that 62% of workers aged 22-65 work from home at least occasionally. Furthermore, the number of remote workers in the U.S. is 66% higher than the global average.
This push toward remote work may seem puzzling to some. Working from home was almost exclusively the territory of freelancers, tech startups, and stay-at-home moms. In contrast, corporate giants were known for their massive campuses and onsite amenities. But today, they're just as likely as young companies to have remote work policies in place.
2020 has been the apex of this shift, with many previously reluctant companies finally allowing their teams to work from anywhere. But public consensus about remote work has been changing for nearly a decade. What's occurring now isn't a knee-jerk reaction – it's a natural step in the evolution of modern work.
A Brief History of Remote Work
Remote work is often described as a recent phenomenon, but by some estimates, it has been around for nearly 1.4 million years.
Early humans foraged plants and hunted animals in the same places where they lived, slept, and ate. In Medieval England, nearly every part of daily life – from dressmaking to butchering – happened in the home. This remained the case through the Industrial Revolution, with shopkeepers, funeral parlor operators, and schoolteachers living and working in the same buildings.
After World War II, many of the women who'd joined the workforce returned home to make space for returning soldiers. They started selling Tupperware and home products from their living rooms to bring in other sources of income. Then, in the 1970s, technology became more sophisticated and the term "telecommuting" was coined by Jack Nilles, an author and physicist who worked on communications systems for NASA and the U.S. Air Force. At the time, telecommuting was proposed as a way to reduce traffic on the nation's roads and curb dependence on gasoline; it had little to do with streamlining the way Americans worked.
But that changed in the '80s when big companies started experimenting with different remote work setups. IBM placed remote terminals in employees' homes, and based on early success, allowed employees to work from anywhere for decades to come. It's estimated that, over time, a remote workforce enabled IBM to reduce its office space by 78 million square feet and save $100 million every year.
In 2010, the federal government caught up and introduced the Telework Enhancement Act, which required federal and executive agencies to establish telework policies, as a means to expand their work capability and ensure federal workers were protected in the process.
And now, we're at a stage where remote work is no longer an alternative to traditional work – it is traditional work. What's motivating the current movement? We no longer think about work the way we used to.
The Changing World of Work
Though 2020 feels like a turning point, remote work, as we know it today, has been gaining steam for several years. From 2005-2017, the number of remote workers increased by 159%, primarily driven by changing social behaviors.
Work culture is less defined now – it's about what employees do during the workday, not where they do it. Recent years have seen the rise of coworking companies like WeWork, which offer shared desks and offices in contemporary, open-plan spaces. Gone are the cubicles and luxe corner offices of yesteryear. They've been replaced with booths, communal tables, kombucha on tap, and game rooms. Essentially, the message is that teams don't need a dreary, dedicated office building; they need a space that changes and grows along with their business needs.
This is part of a bigger trend that was brought on by the gig economy. The business climate has become more volatile, and companies need agile operations to adjust to industry trends or bigger societal and economic changes. Using an impermanent, remote workforce saves them money and gives them the flexibility to make quick changes. Considering that the size of their staff could swell or shrink at any moment, businesses have been reluctant to lock in long-term commercial leases for massive offices. So, they've turned to office rental services like WeWork, or they've instituted remote work.
Also fueling remote work's favorability is technological advancement. We can do more online, with smartphones, tablets, and streamlined laptops, and we can do it all faster, thanks to 5G internet. Once upon a time, the office was the only place where workers could access high-speed internet and company-specific networks or tools. But we now have the tech to help employees work from anywhere. This includes unified communication systems and cloud-based SaaS software, both of which provide a range of digital tools that enable collaboration and connection amongst employees across teams, functions, and continents.
In addition to changing perceptions about work and increased digital connectivity, remote work has proven to be incredibly helpful for employees' well-being and companies' bottom lines.
Despite having the ability to work from anywhere, 84% of remote employees prefer working from home. Presumably, this is because they can balance their work and domestic duties more evenly and have an overall more enjoyable work experience. Research shows that remote workers have increased job satisfaction, less stress, higher levels of productivity, and better health. These workers also stick with their employers longer, and in many cases, make more money than they would in traditional offices. Several remote roles pay more than $100,000 a year.
Furthermore, remote workers have flexible schedules, they miss out on office politics and drama, and, because they no longer commute, they help the environment by reducing their carbon emissions.
Employers can use work-from-home policies to attract and retain top talent and also broaden their candidate pool beyond the city in which they're located. Once they find the right applicants, they don't need to fork over thousands of dollars for relocation. They can onboard new team members virtually and dedicate those funds to other company expenditures. Employers with remote workforces also avoid spending considerable sums on office space. And, these savings are bolstered by the boost in employee productivity, which brings in additional revenue.
In short, remote work is a win-win scenario for employers and employees, but where are we headed? Are we nearing the end of a phase or are virtual teams here to stay?
Where Remote Work is Headed
Remote work isn't a trend; it's a reflection of the times. Upwork's third annual "Future Workforce Report" estimated that 73% of all teams will have remote workers by 2028. Two-thirds of knowledge workers predict that physical offices will be obsolete by 2030. This is a total transformation that will leave work as we knew it unrecognizable.
The future of remote work will be a happier workforce: Employees will have better balance and more flexibility in their lives. This means improved mental health, savings on childcare and transportation, and stronger work output. Employers will benefit from improved employee morale, increased creativity and productivity, and reduced overhead expenses.
Moving forward, it will be difficult for any company to recruit new staff members without offering some kind of remote work perk or support: This will lead to a rise in hybrid companies, which base some team members in-office and others in remote locations.
It will be easier to recruit Gen Z workers: Remote work culture is perfectly suited for this group of digital natives who've grown up befriending people online and maintaining meaningful relationships through technology.
Companies will need to rethink culture: For so long, company culture was defined by a physical space. Many startups are known for fun amenities like drinks, snacks, onsite gyms, and games. With a remote workforce, they'll need to find perks that can be shared virtually or over long distances. They'll need to prioritize mental health initiatives to ensure employees feel recognized and get the support they need. And they'll need to be clear about their values so they can keep them front and center in all communications.
Expect a new brand of professionalism: Every Zoom call offers a window into your team's homelife – dogs bark, kids open closed doors, smartphones ring. The perfect veneer has come down and being professional no longer means being exceptionally formal.
Every stage of the interview process will happen virtually: A lot of companies are focused on moving existing employees to remote work setups. But new team members will join organizations without ever having stepped foot onto the old campus. This means recruiting, interviewing, and onboarding will happen 100% online. Organizations need to refine their processes to keep candidates engaged throughout every step. They also need to think about how learning and performance management will happen over the web.
Employers will need to help employees set up their workspaces: Organizations should take on some financial responsibility in helping employees optimize their home offices, be it purchases of ergonomic chairs, keyboards, or standing desks. They may also need to upgrade their remote work software to ensure seamless collaboration.
A new fairness dilemma: In a lot of organizations, not every employee can work from anywhere. So, leaders will need to outline clear criteria for who is and isn't required to work in the office. The goal is to ensure no one feels undervalued or treated unfairly.
In embracing remote work, companies need to consider not just the logistics of conducting business online but also the best ways to maintain culture and connection when everyone is far apart.
What Tools Are Needed to Make Remote Work Successful?
A huge part of keeping teams engaged and connected is having the right tools. As mentioned above, employees need the right hardware and furniture to work in a way that promotes health and ensures optimum productivity. But remote work is also heavily dependent on a host of cloud-based tools, which ensure fast, timely, and effective communication. Those tools include:
Remote desktop software (to access internal databases, intranet sites, email servers, and more)
Instant messaging apps
Online office suites
Cloud storage
Project management software or apps
Whiteboard and mind mapping tools
Security tools
Automation software
Essentially, if companies are not already completely digital, they'll need to make the transition to ensure everyone is successful.
Conclusion
Steadily over the past decade, the world of work has become decentralized. A job is no longer defined by old cultural signifiers like a cushy corner office or water cooler moments. Work is now about freedom and individualization – it's about allowing workers to set the terms for their days, define their space and boundaries, and do what they feel is necessary to produce their best work. Work is also now about digitization. Having the latest technology isn't an option – it's absolutely required.
The future of remote work is really the future of all work. That future is cloud-based, collaborative, and flexible. It's a future that's open-ended, bold, and ever-changing. But even as the way we work continues to evolve, one thing's for sure – there's no going back to the way things once were.