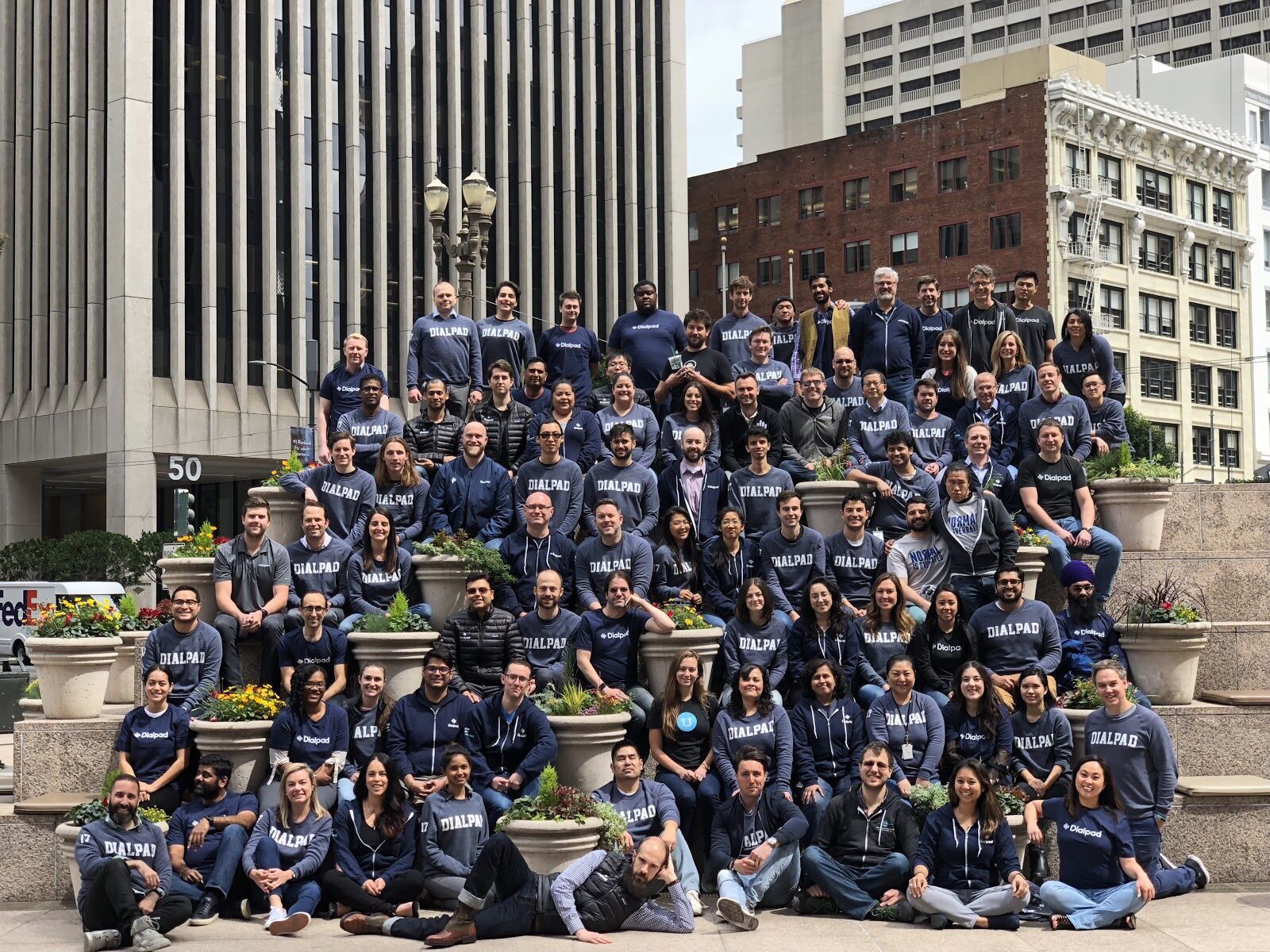 July 11, 2018
You should like where you work, and the people you work with.
At Dialpad, we treat each other like family and we like to make memories as a family as well. Whether it's our annual Tahoe trip, bi-weekly happy hours or a day at the Santa Cruz beach boardwalk we believe sharing these experiences outside the office makes working together that much more fun and collaborative.
When new Dialers are onboarded, we ask them to chat with at least five of their new coworkers about their favorite Dialpad moments. In doing so, they feel like part of the family right away and quickly find that our team has a lot of in common, and they love it here at Dialpad!
To give you an idea of how these conversations go, we've rounded up a few of our favorite Dialpad moments below.
"There have been a lot of great moments, but I really enjoyed visiting the San Francisco office for a company party and meeting all the folks outside of the sales org, especially the engineers that have been so helpful to me personally. It was nice to get that face time!" – Jim Spang, Enterprise Account Executive
"When I was being onboarded to Dialpad, I read that every new employee should reach out to the CEO to introduce ourselves. It was such a strong indicator that Dialpad's leaders and the company as a whole care about their people. After that I knew: this is definitely a company I want to work for." – Graham Fair, Technical Support Rep
"Sales kick off! The whole company gets together in either San Francisco or Austin and we do a 3-day sales training, complete with dinners and team events, with all the people we don't get to see often. It's so much fun and you learn a ton!" – Robin Lipinski, Account Executive
"My favorite moment was my first presentation at our weekly Friday at 4 meeting. Standing up in front of the whole company and talking about our new artificial intelligence product, after only a short time with the team, made me feel pretty proud." – Noah Gaspar, Product Manager
And together we're making new memories every day.
Want to join us? We're growing like crazy across every department and office, including Kitchener Waterloo, Vancouver, Austin, New York, Raleigh, Tokyo and even our HQ in San Francisco.
Whether you're a Sales Superstar, a Marketing Guru, an Engineering Hero or a future CFO we have a role for you.
We can't wait to welcome you to the team and hear about your favorite Dialpad memory!