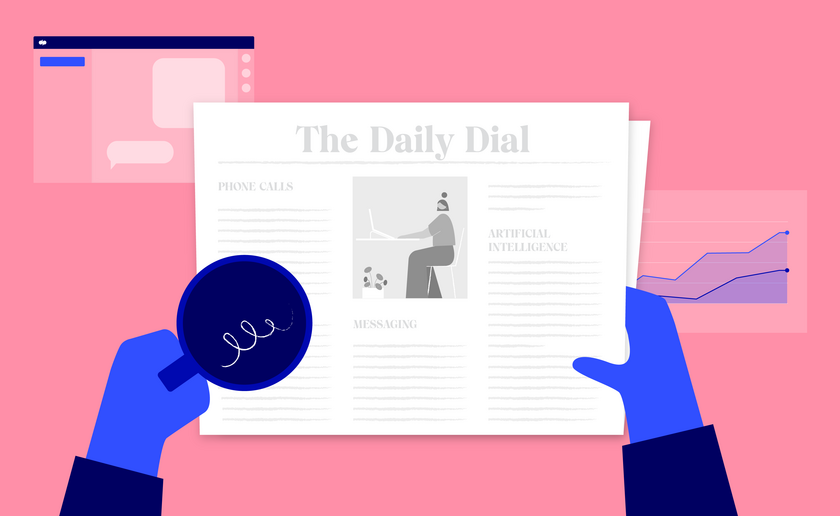 September 04, 2020
Release Roundup: August
Looking to increase efficiency? Dialpad recently unleashed tools that reduce manual, time-consuming work often disrupting workflows. Focus on making your time as productive as possible instead. Seamlessly log calls to Salesforce custom object records from Dialpad, or launch a Zoom meeting with just one click. All that and more arrived on the Dialpad platform throughout the last month.
Let's take a closer look at what Dialpad introduced in August.
Tell Customers Exactly When You're Open & Closed
Availability matters, and now you're able to tell customers exactly when you're open and closed by setting split business hours. Block off time in the middle of the day for lunch or training sessions. While closed, Dialpad will implement customized call routing rules to ensure customer calls are still handled properly. Split business hours give you the flexibility to close and reopen at different times without ever leaving customers in the dark.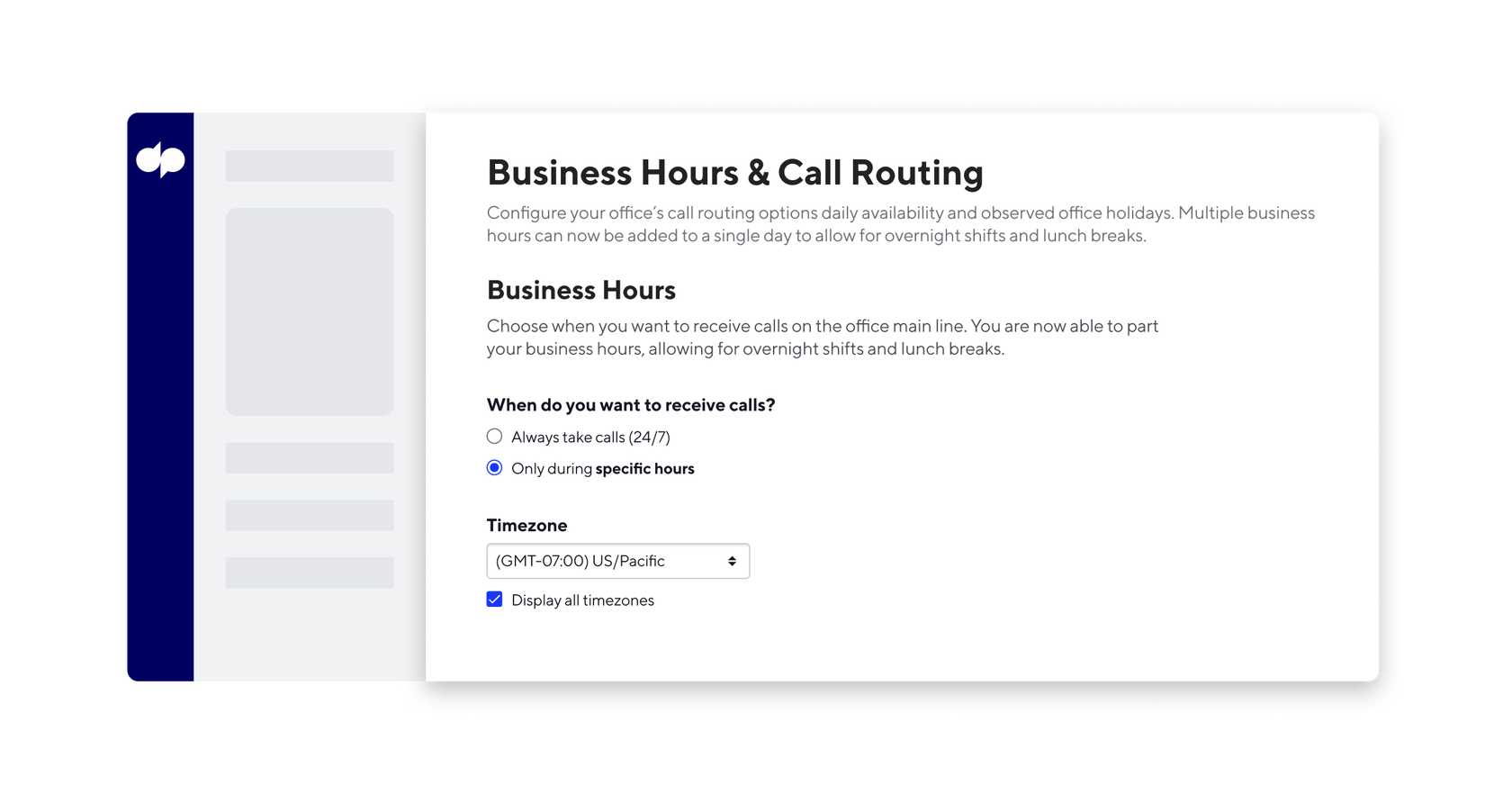 Don't worry if your availability varies throughout the week. Dialpad's split business hours feature may be tailored for different days, and each day can include up to four unique periods of availability.
Split business hours are available throughout Dialpad, applying to main lines, departments, call centers, and even personal working hours.
Log Calls to Salesforce Custom Objects
Easily track calls and related notes by associating them with custom object records in Salesforce, all from Dialpad.
Store information unique to your organization, capturing details such as name, email, and phone number against each custom object type. Dialpad executes a search to identify matches from the connected Salesforce instance, and you're also able to attach notes when associating the call with a custom object. No need to do all the work in Salesforce since call logging occurs through Dialpad.
Call logging isn't limited to custom objects, of course. Dialpad supports standard objects in Salesforce as well.
One Click to Meetings in Zoom
Zoom meetings aren't so far away anymore. With this latest integration, meetings taking place in Zoom launch with just one click from Dialpad.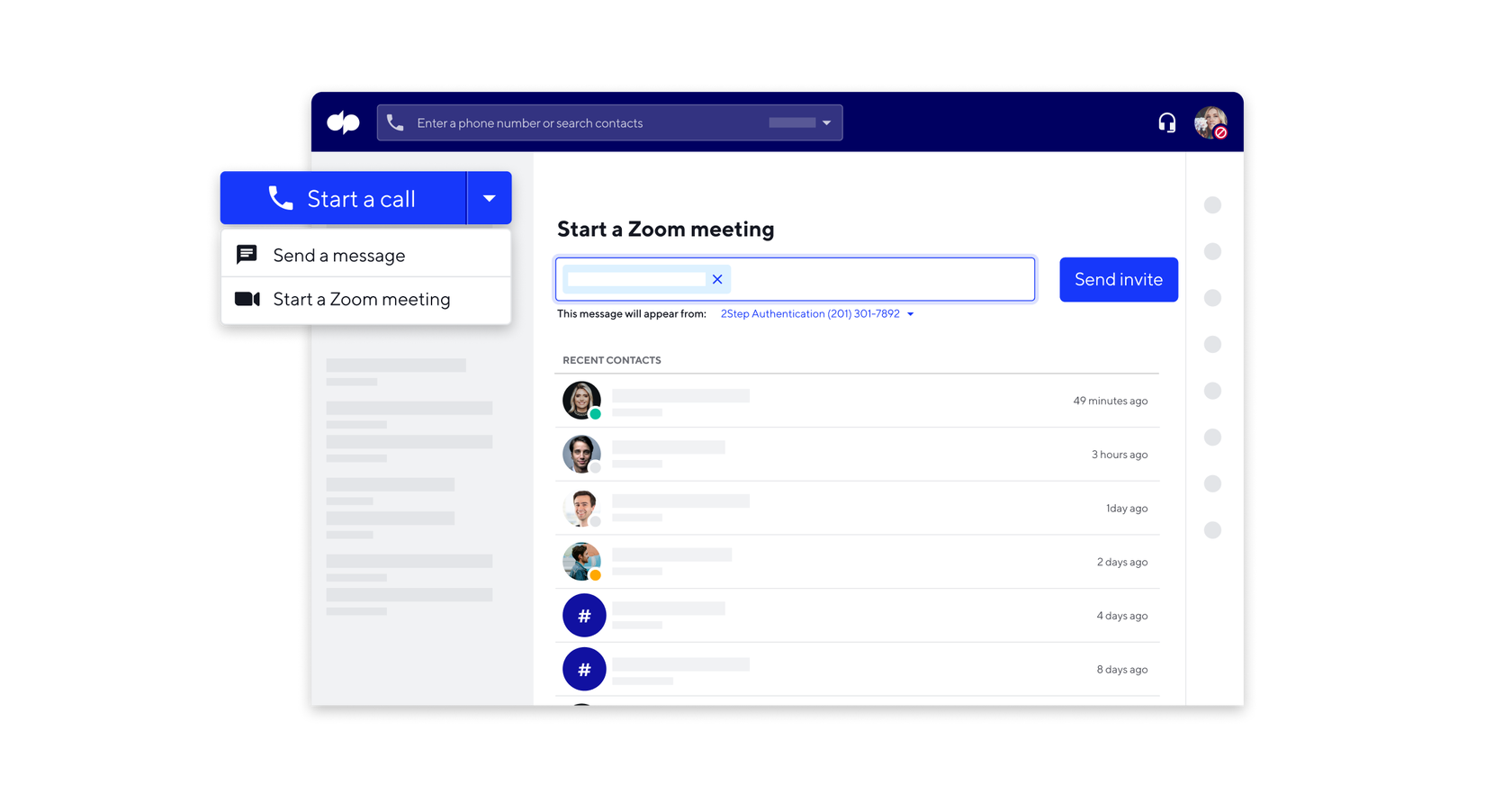 Simply click the drop-down in the top-right corner of the Dialpad app, and you'll see the option to start a Zoom meeting. Dialpad will let you send out invites to phone numbers or contacts. You can also start a Zoom meeting directly with one of your contacts. From contact view, the drop-down normally used for calling and messaging includes a new option to launch Zoom.
Invite cards appear in Dialpad, displaying a one-click button to join. Get invited in Dialpad, immediately launch Zoom. It really is that seamless.
Dialpad and Zoom admins must enable this integration for individual users, and then you're finished scrambling between apps just to get a meeting started.
But Wait! There's More…
Post-Dial DTMF strings allow you to insert pauses and additional digits in a contact's number so you can automatically join conferences that have PINs or ID numbers.
Coaches can now see a comprehensive view of their agents' activities in the Coaching Center whether they take place in Dialpad or Dialpad UberConference.