"Meet a Dialer - Pride month edition" is back. And this month... Well, it me. 🌈 👋🏼

Meet a Dialer: Grace Lau
Role: Director of Growth Content
With Dialpad for: 1 year
Location: Remote! (Ontario, Canada)

A bit about me...
I knew I was different since I was a kid, but didn't come out for the first time until my late teens. I say "for the first time" because for me, coming out wasn't really a one-time thing. I've had to come out to friends, to different family members (sometimes repeatedly), and it feels like "coming out" is gonna be a lifelong thing. I used to hate it, now I'm okay with it.
My partner and I have been together about five years, and we live in rural Ontario with our pup Sesame.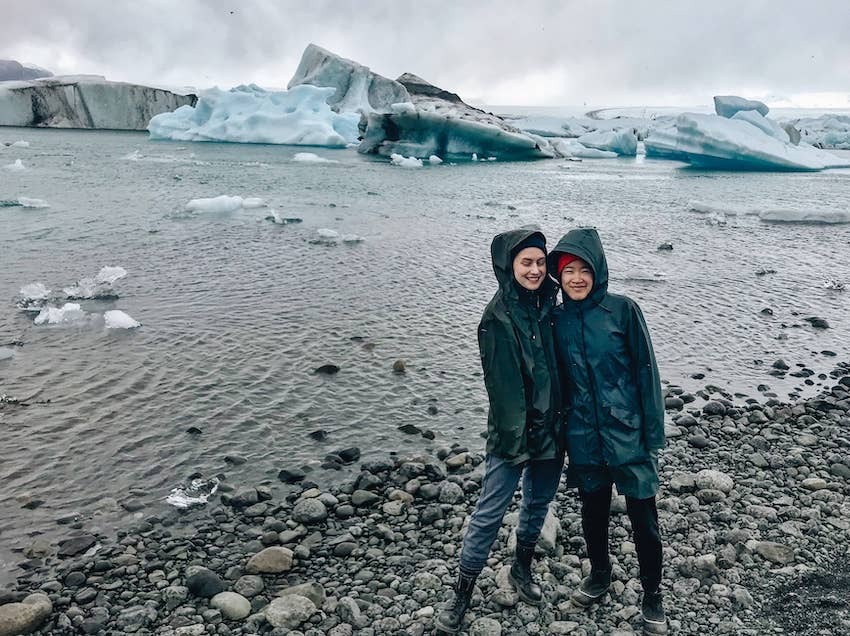 Where are you based?
I grew up in Vancouver, was in Toronto for a few years, and am now living in a town about 1.5 hours outside Toronto!
What do you do at Dialpad?
I head up our Content Marketing team, and just celebrated my one-year Dialpad-versary recently.
What do you do when not working?
I love travelling, photography, and music. Growing up, I had piano lessons until Grade 10, but had enough after all those RCM exams. Now, I'm learning guitar in my spare time.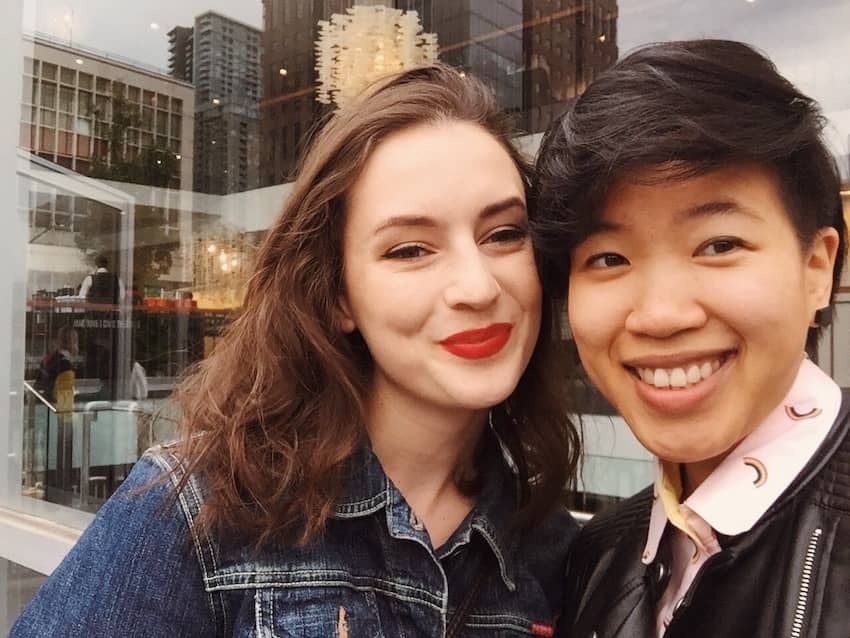 What's on your Pride playlist?
Omg. A lot of Britney and Whitney Houston.. But also La Roux, Lil Nas X, Janelle Monáe, Janet Jackson, Madonna, Shea Couleé, Robyn, and Beyoncé!
What does Pride mean to you?
Not only a time for us to celebrate, but also a reminder that we have a long journey still toward justice and inclusion for our trans friends and family.
What does an inclusive workplace look like, where you can be your authentic self?
A place where everyone can talk about how their weekend was, and I can say "Soph and I went to XYZ and had so much fun" and it wouldn't be weird. Where you can dress how you want without judgment. It's the little things...
Favorite queer icon?
So many... Clea Duvall (so many iconic roles), Janelle Monáe (went to her concert and it was life-changing), Lady Gaga off the top of my head.