Back to Blog
Celebrating Hispanic Heritage Month at Dialpad!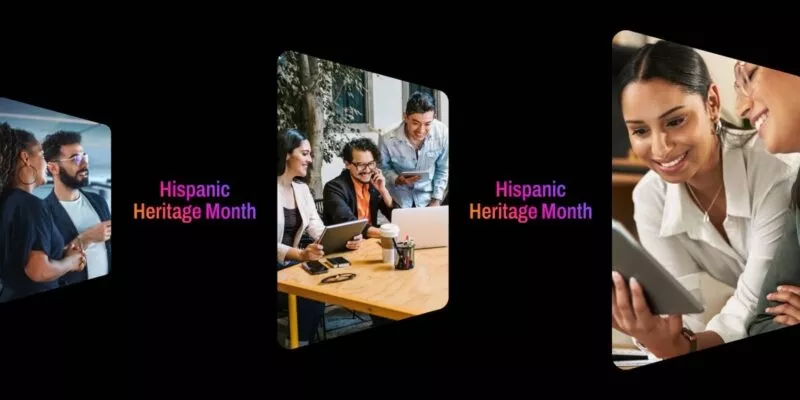 National Hispanic Heritage Month is celebrated from September 15th through October 15th each year as a way to honor and celebrate the rich culture and history that Hispanic and Latine folks bring to our world.
We'd like to take this month to celebrate the amazing Dialers from all over the globe who identify as Hispanic or Latine!
Why does Hispanic Heritage Month start in the middle of September, instead of at the beginning of the month?
Hispanic Heritage Month started in the US as a week-long celebration in 1968. In 1988, it was declared a month-long celebration.
The month kicks off with the celebrations of independence for Costa Rica, El Salvador, Guatemala, Honduras and Nicaragua on September 15th, as well as Mexico on September 16th and Chile on September 18th.
What is the difference between the terms Hispanic and Latine (or Latino, Latina, Latinx,...)?
Great question! Often, people use these terms interchangeably. See below for definitions:

Hispanic: refers to people who are from Spain or a Spanish-speaking country, including those in Latin America

Latine (o/a/x): refers to people from Latin American origin or descent (inclusive of countries in the Caribbean, Central and South America).
Inclusive language tip
Historically, we've used the term "Latino" to refer to this group of people, but in recent years, a larger focus has been placed upon gender neutral or gender inclusive language. Because of this, we've seen terms like LatinX or Latine become more commonly used.
Want to learn more about inclusive language and Latine folks in the workforce? Check out the resources below.
More resources to engage with Hispanic and Latine culture
Engage with and celebrate Hispanic and Latine culture this month through books, podcasts, music, food, and film:
Read
Find a Latine-owned bookstore >>
Fiction
In the Time of the Butterflies, by Julia Alvarez
Mexican Gothic, by Silvia Moreno-Garcia
Next Year in Havana, by Chanel Cleeton
Olga Dies Dreaming, by Xochitl Gonzalez
One Hundred Years of Solitude, by Gabriel Garcia Marquez
The House of the Spirits, by Isabel Allende
The Taste of Sugar, by Marisel Vera
Nonfiction
Children of the Land: A Memoir, by Marcelo Hernandez Castillo
Finding Latinx: In Search of the Voices Redefining Latino Identity, by Paola Ramos
Making Hispanics: How Activists, Bureaucrats, and Media Constructed a New American, by G. Cristina Mora
Tell Me How it Ends: An Essay in 40 Questions, by Valeria Luiselli
Watch
Film
Spider-Man: Into the Spider-Verse
West Side Story (original & remake)
John Leguizamo's Latin History for Morons
Dolores about the life and legacy of Dolores Huerta
Mucho Mucho Amor: The Legend of Walter Mercado
Rita Moreno: Just a Girl Who Decided to Go for It
TV
La Casa de las Flores (The House of Flowers)
La Casa de Papel (Money Heist)
Listen
Celia Cruz
Marc Anthony
Gloria Estefan
Bad Bunny
Karol G
Romeo Santos
Maná
Selena
Carlos Santana
Juan Gabriel
Podcasts
The Global Latin Factor Podcast
Eat!
Piloncillo y Vainilla (plant-based)