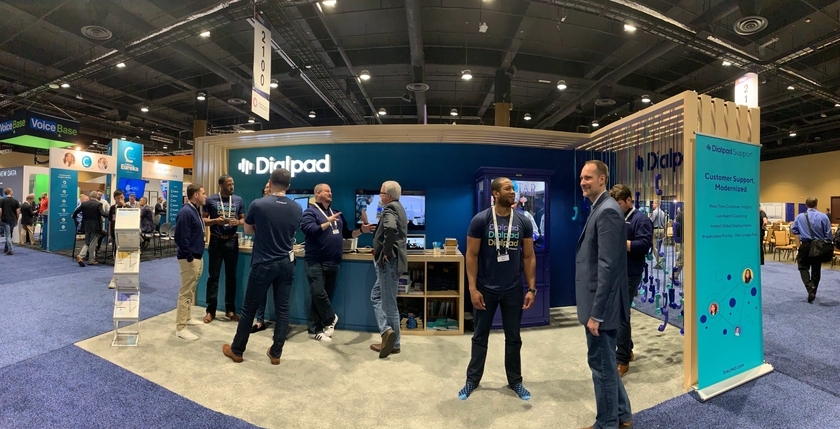 March 26, 2019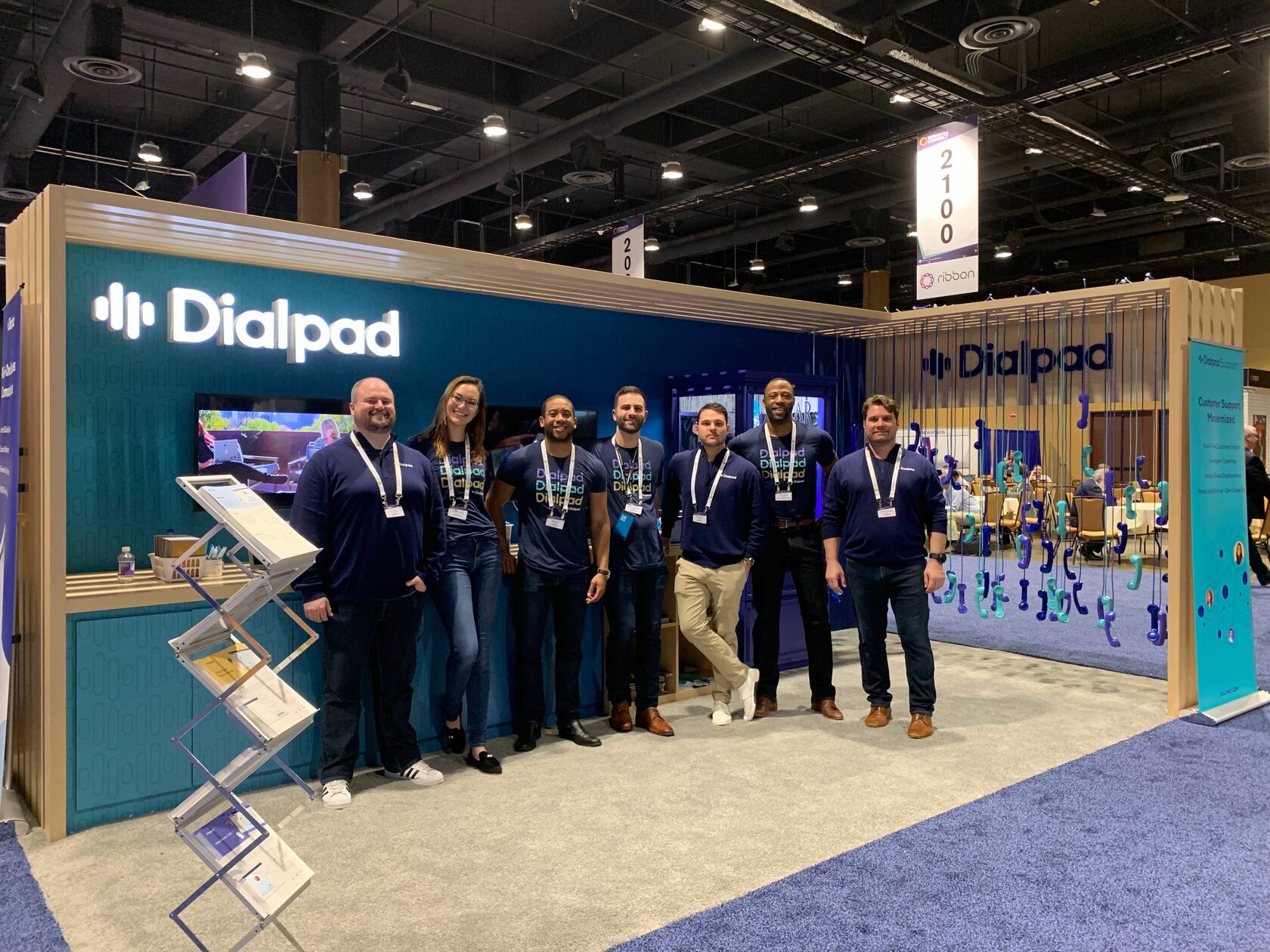 This year's Enterprise Connect was one for the books. From our time networking in the expo hall and sharing our vision for smarter business communications, to the many sessions we attended about cloud technology, collaboration, and the future of work, it was energizing to be surrounded by so much excitement for the future of our industry.
One of our biggest takeaways from the event was how quickly both technology and the way we work are changing. Enterprise Connect used to be a conference driven largely by hardware, but today the emphasis is on solution mobility, ease of use, and actionable insights and intelligence. AI had a definite presence throughout the show, and we were proud to be the only provider with real-time voice transcription, contact center sentiment analysis, and coaching capabilities. Of course, that wasn't our only highlight. Here's a recap of some of our favorites sessions during our time in the sunshine state.
Mobile Strategies to Eliminate the Desk Phone
This panel explored why many companies haven't been able to completely eliminate traditional PBX and desk phones to go mobile. Key takeaways from our discussion included:
The need for "dual use" devices. As employees look to consolidate to a single device for both personal and business communication, enterprises must find a way to ensure security and control, without negatively impacting the user experience.
Focus on adoption. For most providers (present company excluded) UX and usability remain important areas for growth. Customers will be more likely to embrace mobile if the benefits of a separate app or extra click outweigh the costs. Integrations with productivity apps, call logging tools, and more in real-time can will go a long way toward helping users "see the light."
5G is going to be BIG. The increased reach, faster speeds, and lower latency of 5G networks will allow providers to create even more compelling mobile experiences, and make them available to more users in more places.
Communications & Collaboration 2022: Emerging Technologies Realizing Their Promise?
In this session, leading industry analysts and practitioners offered up a critical examination of how far cloud, AI, and IoT have already progressed, and what the real-world status of these technologies is likely to be by 2022. Panelists discussed adoption trends and obstacles, technology maturity and where technology is largely still hype. Some of the themes we walked away with were:
Cloud adoption is not slowing down. The rise of the anywhere worker, ubiquity of bandwidth, and employee desire to integrate communications with other productivity tools have made cloud tools an obvious choice for customers across industries.
Greater technology = greater expectations. For better or worse, cloud's accessibility from anywhere and any device has led many companies to an "always on" working culture. Combined with the efficiencies promised by AI and IoT, employees are now expected to do more with less and spend more time on core competencies versus manual tasks.
AI isn't just a buzzword anymore. From customer service chatbots to AI-assisted contact center agents, AI is now "live," and while it still isn't 100%, the business value is undeniable. The panel talked about enabling users to make smarter calls, and serving up real-time recommendations, in-call coaching, and call analytics to get a 360-degree view of the customer to make better business decisions.
Did any of these sessions make your top list? We'd love to hear what your big takeaways were. In the meantime, if you want to know more about how we're powering business communications in the cloud, reach out to us today.