Back to Blog
Behind the scenes of Dialpad's 2023 Super Bowl LVII commercial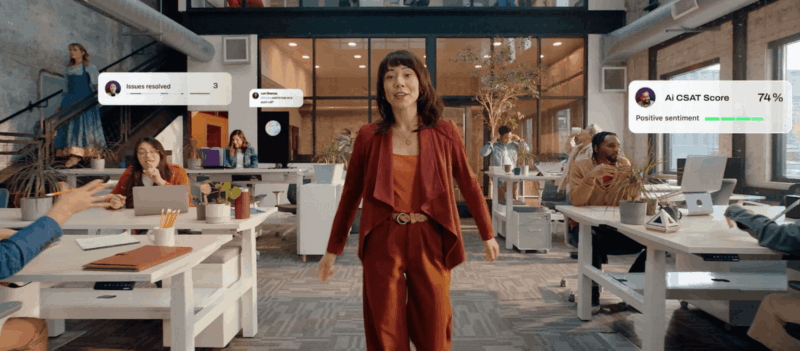 Being a marketer tasked with marketing AI is one of the hardest tasks these days. It's relatively new in the public consciousness (even though it's been around for a long time), and our job is to communicate how AI can benefit your work day and help make your life easier.
It's a tremendous task. Luckily, I have an amazing marketing team that's more than up to this task.
We're thrilled to be on the cutting edge of marketing with our first Big Game ad, featuring Dialpad Ai, that's designed for the Ai fanatics, the Ai curious, the robo enthusiasts, and pop culture connoisseurs. In this ad, we're taking viewers back in time and into the future in mere seconds with our debut Big Game ad "The Good Ai" featuring 42 (yes, 42!) Ai references of past and present.
'The Good Ai' captures the world's fascination with Ai and the journey we've all been on as it has evolved throughout our lifetimes. Now, it's reached the workplace in a bigger way than ever before, having been featured in Ad Age, AdWeek, and numerous roundups like AdBlitz on YouTube.

Watch it here:








*Photo credit: Kait Miller