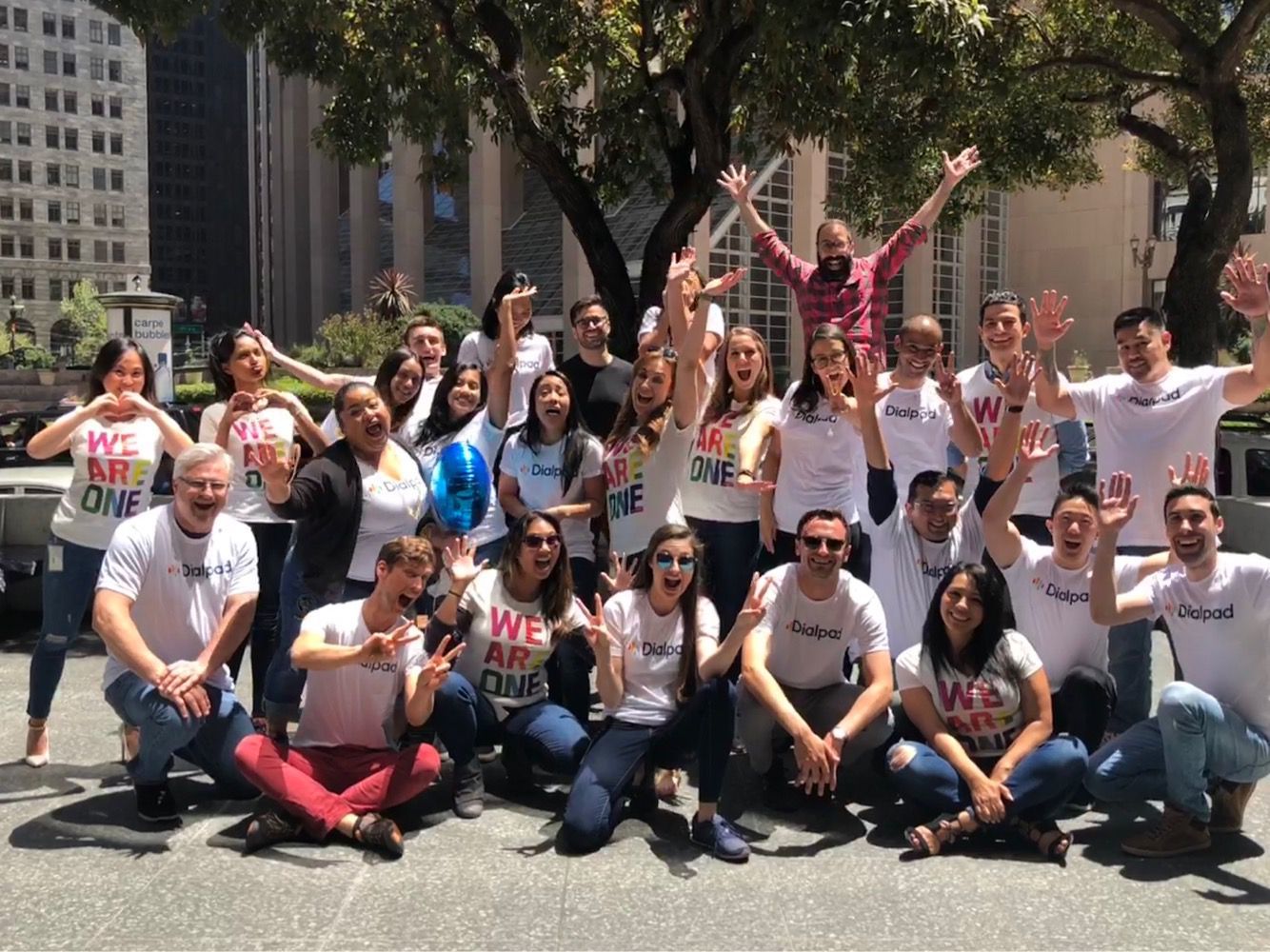 June 25, 2018
As Dialers, we live by a set of core values that includes doing the right thing and having love for one another. We strive to embody these values in every aspect of our business and use them to foster a culture of diversity, equity, and inclusion for all.
Everyone should feel a sense of belonging when they walk into work. We create this belonging by embracing and celebrating each other's diverse identities. And we do so gladly because these differences are what help us thrive in a high-growth environment of risk-taking and innovation. We're a family. One that stands together through the good times and bad, and works toward being the best team we can be.
As a senior member of the HR team I know I speak for all when I say we're incredibly proud to support and recognize our diverse Dialpad family. We're committed to ensuring inclusivity for all employees, not just during Pride month but always.